Salma Hayek reveals she refused to go to hospital after Covid-19 diagnosis—despite her condition being near-fatal
Salma Hayek has admitted she ignored medical advice after Covid-19 diagnosis and chose to self-isolate at home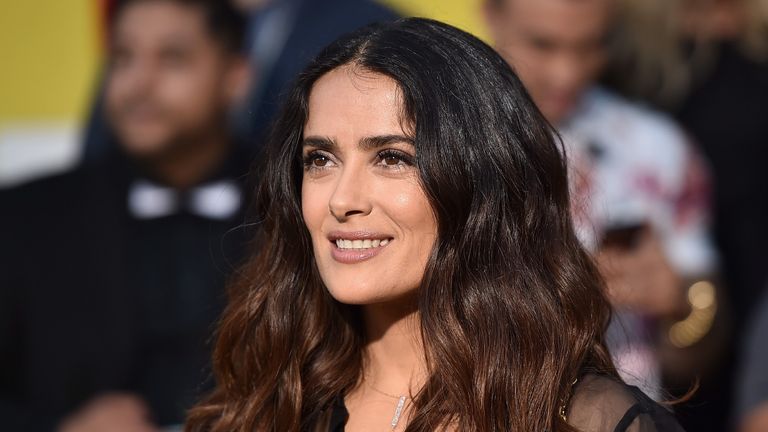 (Image credit: Alberto E. Rodriguez/Getty Images)
By Emma Dooney
Salma Hayek has opened up about her horrifying COVID-19 ordeal, which saw her battling the virus at home against her doctor's wishes. 
The Mexican-American actress, who was diagnosed with the infection in the earlier stages of the pandemic, has shared details of the experience with the public for the first time. 
Speaking with Variety magazine, Salma revealed that she was placed on oxygen after her breathing became so restricted by the virus. Despite the gravity of the situation, she refused to go to the hospital. 
"My doctor begged me to go to the hospital because it was so bad," she explained. "I said, 'No, thank you. I'd rather die at home.'" 
---
Read more from woman&home:  
• The best fitness trackers to help you monitor your health, fitness and sleep
• The best sleep apps to tackle common sleep problems and help you drift off easier
• The best workouts for getting fit and feeling good
---
She ended up isolating herself for seven weeks in a room in her London mansion, which she shares with her billionaire husband, François-Henri Pinault, and their teenage daughter Valentina. 
Salma has yet to fully bounce back from the illness, admitting she still hasn't regained all of her energy. This is a common symptom of Long Covid, with more than half of people diagnosed with the virus reporting crippling fatigue months into their recovery. The reason for this exhaustion remains unknown, but some doctors have suggested it may be linked to an ageing of the small blood vessels that send oxygen and nutrients to the tissues. 
In the meantime, medical experts advise people with Long Covid to pace themselves throughout the day and conserve their energy for important activities. 
Fortunately, Salma's long-term symptoms haven't stopped her from working. The Oscar-nominated actress joined the cast of Lady Gaga's upcoming film, House of Gucci, in April—a project she graciously welcomed after months in quarantine. 
"It was the perfect job to just get back into it," she said. "I had started doing Zooms at one point, but I could only do so many because I would get so tired." 
The biographical crime film, which also stars Adam Driver and Jared Leto, is due for release in November 2021. If that's too long a wait for Salma fans, the actress is also set to appear alongside Ryan Reynolds in The Hitman's Wife's Bodyguard, the sequel to the action-comedy "Hitman's Wife's Bodyguard." Her character, Sonia, only featured briefly in the first film but is expected to land more screen time in its follow-up. The light-hearted flick hits movie theatres in the US on June 16, while UK cinema-goers can check it out from June 23.