Ruth Langsford reveals why she's 'really jealous' of Susannah Constantine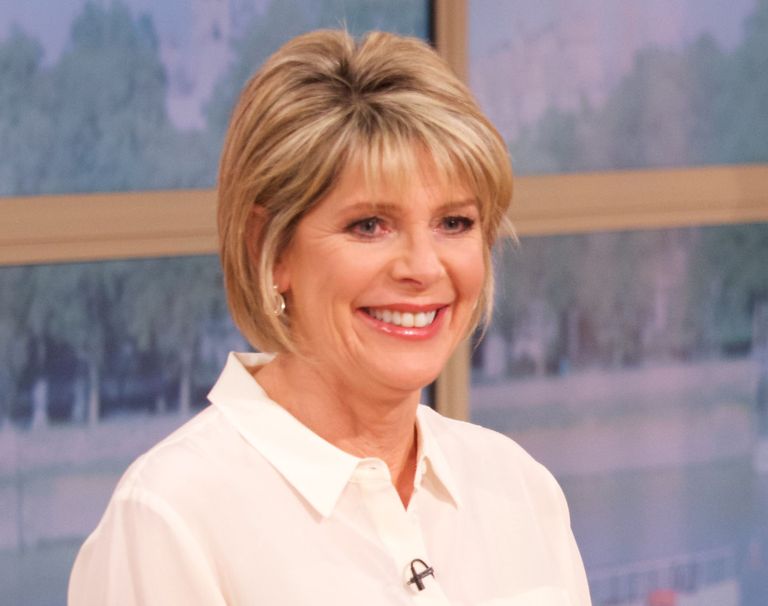 (Image credit: Ken McKay/ITV/REX/Shutterstock)
By Amy Hunt
Ruth Langsford may be back into the routine of normal life after her stint on Strictly, but that doesn't mean she isn't missing the glitz and glamour of the BBC dancing show.
Speaking on Loose Women yesterday, the 58-year-old star even admitted that watching this year's launch show was hard - and that she was 'green with envy' at new contestant Susannah Constantine, who got matched with Ruth's former partner, Anton Du Beke.
She confessed to viewers, "I'm green with envy. I literally almost couldn't watch it.I'm really jealous".
However, Ruth admitted that her envy hasn't stopped her from passing on her Strictly wisdom to the hopeful new contestant, saying, "But I did speak to Susannah last night. Gave her lots of tips and things she wanted to know.
So what sort of stuff is it essential Susannah knows as a Strictly newbie? Ruth said, "It's all practical stuff, like she said, 'What about blisters?' I never got a single blister because I put blister plasters on before I started my first rehearsal because I thought 'once you get a blister you can't get rid of it can you?'
Ruth also shared a sweet message of luck to both Anton and Susannah - despite her jealousy that Anton had found himself a new partner.
On Anton's Instagram, she wrote, 'Through gritted teeth....good luck!!! @susannahconstantine you have the BEST partner....enjoy every second, you're going to have a ball....Glitterball hopefully! X x'
Back on Loose Women, Ruth Langsford also shared some secrets about behind-the-scenes at Strictly, revealing how she subconsciously managed to bag Anton as a partner.
Discussing the days before the series starts, she revealed, "You meet them all before. You go to your first group rehearsal, so you meet all the other contestants and then you meet all the professional dancers. It's like speed dating but it's dancing.
"All the female celebrities are in a circle and they put all the male pro dancers around the outside. Start some music and then you dance with each one of them, and then they move around and then you dance with the next one.
"The producers are all walking around, Tess and Claudia are always there. So I think they're always looking."
Ruth continued, "But I have to be honest, because I really wanted Anton, I could see him coming, so I was doing half-hearted dancing with everyone else, and Anton came and I'm like 'wooo!" So that's the secret!
Strictly Come Dancing continues on 22nd September - will you be tuning in?