The Crown's Sandringham Estate was filmed in this stunning stately home
Netflix show The Crown recreates Sandringham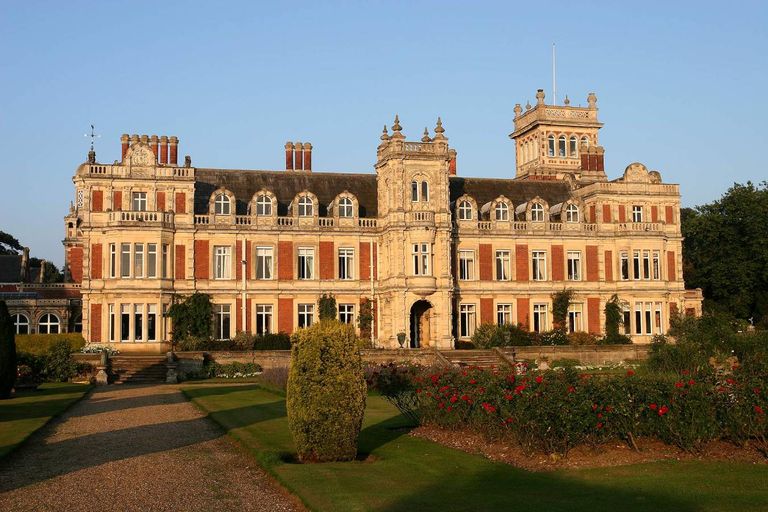 (Image credit: Somerleyton)
The fourth season of Netflix's The Crown returns to our screens this weekend and we couldn't be more excited.
As well as marvelling at all the stunning costumes, including Princess Diana's wedding dress, we are looking forward to having a peek at all the extravagant stately homes too. And whilst a lot of the show was filmed in Elstree Studios, some of the fancy locations you can actually visit in real life (COVID permitting of course).
One of those places is the stunning Somerleyton Hall in Suffolk. The grand building is used to mimic the Sandringham estate in Norfolk where the Queen traditionally spends Christmas and it's just as dazzling.
The impressive Jacobean Manor house overlooks 12 acres of beautiful gardens with a range of different areas to explore. There's a walled garden, a grand yew hedge maze and areas such as the White Garden and West Front with architecture designed by George Carter.
The hall itself was massively remodelled in the Victorian era and features a range of different styles throughout, from the grandeur Victorian-style ballroom to the charming 1920's style library. There's also a clock tower which was designed by Vulliamy – a talented clockmaker who narrowly missed out on designing London's Big Ben.
The family home is currently run by Hugh Crossley, the 4th Baron Somerleyton. As well as providing a very important backdrop for The Crown, the hall and gardens are usually open to the public and for private hire events. We're definitely putting it on our places to visit next summer list!
Seeing as we can't take a trip right now, take a look at these scenic shots of the estate to get yourself in the mood and keep your eyes peeled when watching The Crown this weekend.
Visit Somerleyton.co.uk for more details.
We can't wait to visit...
Charlie is the Acting Deputy Fashion Editor across multiple women's magazines and also a freelance fashion, beauty and lifestyle editor.
She bagged her first magazine job in 2009 and has previously written for titles including Woman & Home, Closer and Dare. Over the years Charlie has embraced anything that was thrown at her from styling celebrities to testing out the best jeans on the high street to writing about must-have beauty buys.
With a weakness for a printed midi dress, Charlie is on a mission to shop more sustainably and loves finding new ethical brands and second-hand buys. You can follow her on Instagram @fashionabell_