Duchess Of Cambridge Attends Pippa Middleton's Secret Hen Do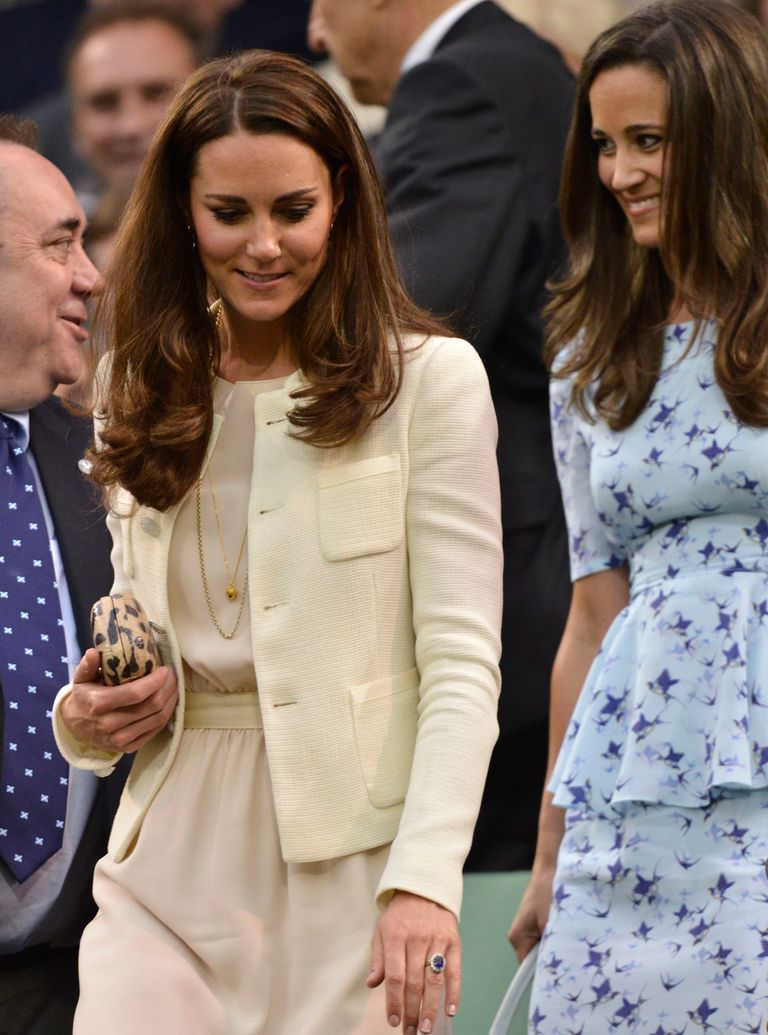 By Amy Hunt
Just weeks ago Prince William came under fire for a skiing trip to Verbier in Switzerland, with some criticising the heir to the throne for partying whilst his wife, the Duchess of Cambridge stayed home to look after the children.
But it turns out, Catherine was also out and about on the ski slopes enjoying a girls weekend, at her sister Pippa Middleton's secret hen do, ahead of her wedding on 20th May.
According to The Sun, the Middleton sisters and the rest of their party headed to Meribel in France for their snowy weekend away. But apparently, the royal couple William and Catherine actually shared a private jet out to the Alps together, paid for by the Duchess' family.
A source has told The Sun, "Pippa loves skiing so it was her first choice for a hen weekend.
"They stayed in a really exclusive catered chalet with maids and a chef, who ensured that they were totally spoilt.
(Catherine skiing back in 2008)
"The owners also wanted to impress their royal guests so the girls were showered with gifts.
"They were given Swatch watches, Ugg slippers, leather-bound notebooks and bespoke fragrances. It was a very small, private party and they had an amazing time."
And apparently, the group weren't left out of the loop regarding William's antics on his trip. A source said, "Apparently the girls on Pippa's hen were giggling as Kate told them that William had had to be escorted down from the mountain for being too drunk after that lunch on the Sunday.
"All the girls thought it was hilarious. He wasn't allowed to ski as he'd had too much to drink. The staff didn't want him to get hurt."
The revelation comes after the Duke and Duchess paid a visit to Pippa and her fiancée James Matthews at their home in West London ahead of their wedding.
(Pippa and James Matthews at Wimbledon)
The Duchess wore a smart casual Temperley dress, while the Duke also dressed down in a print t-shirt and jeans, with a pair of glasses.
The pair reportedly joined Pippa, James, and Pippa's future in-laws David Matthews and Jane Parker, and James' reality TV star brother, Spencer.