Piers Morgan admits that he could be leaving Good Morning Britain next year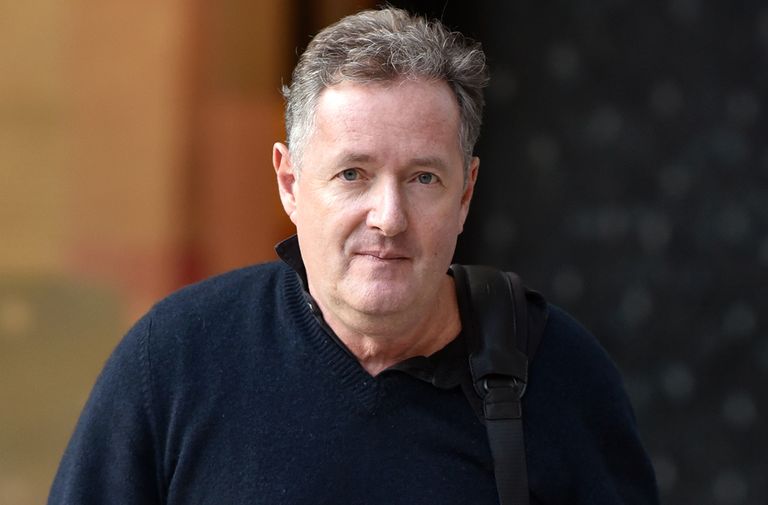 (Image credit: Getty)
Piers Morgan has revealed that he could be leaving Good Morning Britain next year.
The outspoken journalist, who presents the morning news show alongside his ITV co-host Susanna Reid, has admitted that this could "possibly" be his last year on the popular breakfast programme.
It came as he and Susanna were discussing their upcoming breaks from the show, announcing to fans that tomorrow would be their last day presenting the morning segment for a long while.
Piers and Susanna will be taking a summer break from Thursday and won't be returning to screens until September.
"We have two more days left, then you'll all be glad to see the back of us," revealed Piers to viewers, before clarifying, "Not forever, we'll be back in September."
Susanna added, "For now! Whenever you say we're off and we're leaving, people think 'Woohoo is that forever?'", as Piers chimed in, "Morgan quits! Good riddance!".
The star then went on to make the admission that his time on the show could be coming to an end relatively soon.
Piers read out a letter from a viewer, which partly read, "I thought I heard you state you were leaving at the end of the year."
MORE: Susanna Reid reveals the secret behind her 'TV marriage' to Piers Morgan
He then responded, "I'm not actually," before adding, "End of next year... possibly."
Susanna then joked, "Contract negotiations underway."
The two presenters will stick around until tomorrow, when they will welcome fellow Good Morning Britain host Kate Garraway onto the show.
Kate has been absent from the screen since the outbreak of the coronavirus pandemic as her husband suffered from complications after contracting the illness.
Earlier this week, the duo gave an update on Kate's husband Derek Draper, revealing that there is still a "very slow and uncertain path" ahead of him after it was revealed just days ago that he had come out of his coma.
"It's probably not quite as positive of a story that the papers might believe, and so we have a little clarification from Kate's representative," said Piers.
"He says: 'These headlines have a level of optimism that may not yet be justified.
"'We hope, as does Kate, that there will be more evidence of a recovery. But it will be a very slow and uncertain path'".