Michaela Strachan on fame, her breast cancer battle, and her friendship with co-presenter Chris Packham
Michaela Strachan opens up in an exclusive interview with woman&home magazine about what she's learned from her career and personal life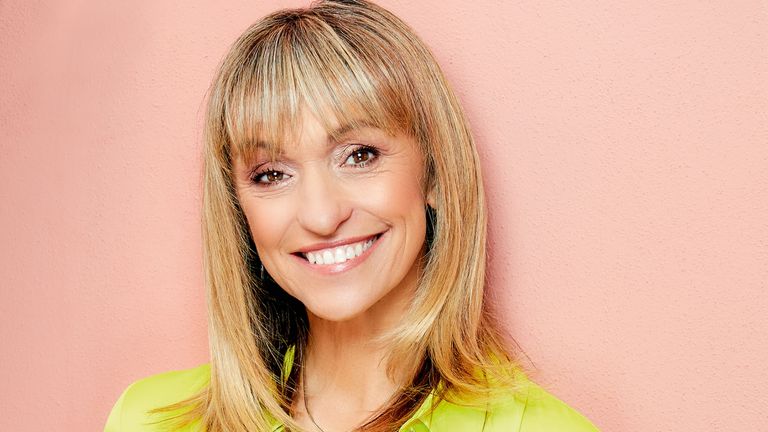 (Image credit: woman&home/Dan Kennedy)
Michaela Strachan speaks exclusively with woman&home magazine in its June issue. The much-loved presenter shares her experience of fame, surviving breast cancer, and her friendship with co-presenter Chris Packham.
It's hard to believe it's been 35 years since we first saw Michaela's sunny smile when she made her TV debut on ITV's Wide Awake Club. In the years since, she's built a family and survived breast cancer.
Now an ageless 56, she's one of the regular presenters on Springwatch, Autumnwatch, and Winterwatch and spends the rest of her time living in South Africa with her partner, Nick Chevalier, and son Ollie, 16.
---
Michaela on fame
Michaela reveals, "Living in South Africa keeps me grounded, but it is almost like having a schizophrenic life. I was walking around London yesterday and someone came up to say they loved Winterwatch. I must remember that I'm well-known here. I mustn't go and pee behind a bush!"
However, the presenter adds that her quieter life in South Africa and being unknown is a blessed relief. "Being in the public eye at the moment is difficult," she says. "You have to be so careful, which is dangerous for the future of democracy and free speech."
Michaela on surviving cancer
She is also just as candid about her breast cancer diagnosis in 2014 and says, "Going through breast cancer also strengthened me. It has given me more resilience and made me appreciate my life more because I realize that something could have ended it early and that's a shock."
The presenter admits that she often forgets that she had breast cancer at all. "I had a double mastectomy and have slightly funny-looking boobs," she says, "but, other than that, that's it. I was incredibly lucky."
Michaela continues, "a couple of weeks ago a friend told me her cancer had come back, and I cried. Although hers has returned, I don't worry about that for myself because what's the point? What I understand is that the chances of mine coming back are as likely as someone that's never had it."
Michaela on her 'work husband'
Throughout her career, Michaela's love of wildlife, animals, and nature has been plain. One of her closest professional relationships is with her copresenter on Springwatch, the passionate wildlife expert and conservationist Chris Packham.
Describing them as being almost like a 'married couple,' she discusses their wonderful working relationship.
Michaela says, "Chris and I are like a married couple. We know each other so well and share the same silly sense of humor. In the past, a few on social media have complained that we're being childish on The Watches, and say they're not tuning in to watch Blue Peter. We didn't get any of that this year. Right now, people need something light-hearted."
---
The full interview with Michaela is featured in the June issue of woman&home, on sale Thursday, May 5, 2022.
Gemma is a freelance celebrity interviewer, journalist, and showbiz expert. She's sat down with everyone from Kim Kardashian and Nicki Minaj to Ed Sheeran and Ant and Dec plus thousands of famous faces in between.
Since launching her freelance journalism business in January 2015, she's written for publications including The Sunday Times Magazine, Fabulous, Event (Mail on Sunday), HELLO!, OK!, Grazia, NOW, Closer, LOOK, New, Reveal, Essentials, Cosmopolitan, The Sun, Daily Mirror, and Daily Mail.