Mary Berry's Bake Off Replacement Is A Strong Choice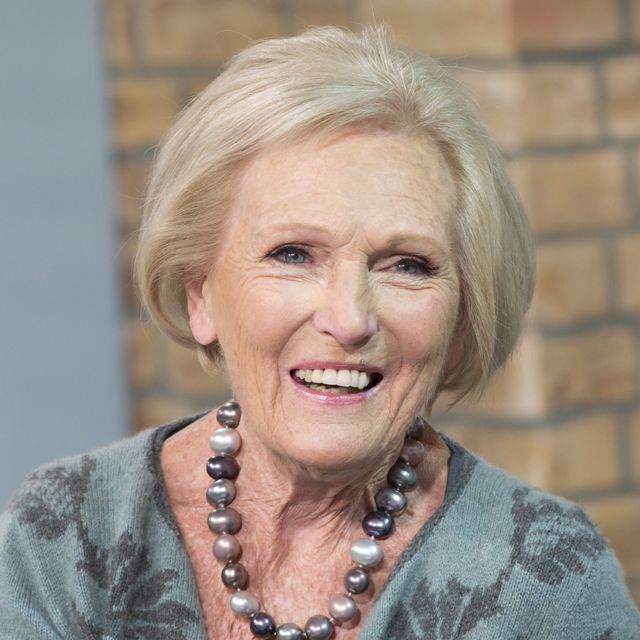 (Image credit: Rex Features (Shutterstock))
We were all shocked to hear that Mary Berry, along with hosts Mel Giedroyc and Sue Perkins, would be leaving the Great British Bake Off after six years on the hit show earlier this year.
When Love Productions, the company behind the baking show, sold the production rights to Channel 4 over the BBC, where the Bake Off has aired since it began in 2010, Mary announced she wouldn't follow the show to its new home.
As yet, Channel 4 have been relatively tight lipped about the new version of the show. All we knew was that it was pencilled to return to screens this summer, and that Paul Hollywood would return to his judging duties.
There has been much speculation about who will step in to fill the rather big boots of Mary, as well as inimitable hosts Mel and Sue. But now, according to reports, we have an answer to the former question at least: restaurateur and food writer Prue Leith, is tipped to take Mary's spot on the judging panel.
The Sun reports that Prue, who has been in a similar role judging the Great British Menu on BBC Two for the last 11 years, will be taking on judging duties on GBBO as it moves to Channel 4 this summer.
Cookery legend Prue Leith is set to take over judging duties on GBBO, according to reports
The paper cites sources claiming that the Bake Off bosses see Prue as a "like for like" replacement for Mary Berry due to the pair's similarities.
Prue, 76, is considered to be "practically royalty" in cookery circles, according to The Sun's sources. It's said that the Bake Off bosses hope viewers will love Prue as much as they did Mary Berry due to their similar backgrounds and cooking credentials.
The source added: "Following in Mary's footsteps is a big challenge. But the producers are confident that Prue has all the attributes."
The food expert was born in South-Africa in 1940, and became a food expert after learning to cook at Le Cordon Bleu in London. She later opened her own Michelin starred restaurant Leith's in 1969 and opened her prestigious cookery school Leiths School of Food and Wine in 1974.
Over the years, Prue has written for newspapers and magazines about cookery and has released many non-fiction and fiction books centred on food. Her latest, The Prodigal Daughter, is a love story about a young girl who moves to Paris to learn about French food.
In 1989 Prue was awarded an OBE for her work and was then awarded a CBE in 2010. Speaking of her love for cooking, Prue states on her website that she still loves creating new recipes: "I love cooking, the doing of it... I still like experimenting and trying stuff and eating things I've never eaten before.
Mary Berry, Sue Perkins and Mel Giedroyc all announced they would leave The Great British Bake Off when the show moved from the BBC to Channel 4
Prue has two sons with her late husband, author Rayne Kruger, who passed away in 2002. Late last year, Prue married Johnny Playfair, a retired clothes designer and son of Patrick Playfair. The couple live together in the Cotswolds.
Love Productions, the company behind The Great British Bake Off, announced the shows departure from the BBC after it reportedly failed to pay the £25 million a year to keep it. Shortly later it was announced that the production company had signed a three-year deal with Channel 4.
Announcing her departure from the show, Mary Berry said a "farewell to soggy bottoms," and added: "I am just sad for the audience who may not be ready for change, I hope they understand my decision."