Marriage BBC: Release date, plot and who is joining Nicola Walker and Sean Bean in the drama's cast?
The new Marriage BBC show follows Emma and Ian as they navigate the relatable highs and lows of almost three decades of married life...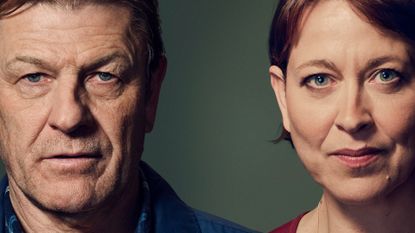 (Image credit: BBC / The Forge / Rory Mulvey)
The Marriage BBC drama stars Nicola Walker and Sean Bean and is set to explore the challenges, hopes and fears that are part of all marriages.
There's nothing quite like a family drama when it comes to crafting storylines that resonate with viewers at home and the BBC's Marriage is set to be a summer highlight. Focusing on the almost 30-year marriage of Emma and Ian, the series will delve into the challenges that are placing a strain on their relationship as they navigate redundancy, spousal suspicions and life as adoptive parents.
Anyone who loved the powerful storytelling and performances that left fans hoping (sadly, in vain) for The Split season 4, will likely be eagerly anticipating seeing its lead star Nicola Walker is in action as Emma in Marriage alongside Sean Bean as Ian.
But what is Marriage about, when is it released and who else is in the cast alongside Nicola and Sean? We reveal what you need to know ahead of this compelling new series' premiere…
*Warning: spoilers ahead!*
What is Marriage on BBC about?
Anyone who couldn't help feeling a little lost after The Split season 3 ending is sure to love seeing Nicola Walker in this equally heart wrenching relationship-focused drama. The new Marriage BBC show focuses on Nicola's character Emma and her husband Ian (Sean Bean), who've been married for 27 years and must face all the epic highs and lows that come with being in such a long-term relationship.
According to the official BBC (opens in new tab) synopsis the four-part series will focus on Emma and Ian as they deal with "the insecurities, the ambiguities, the hopes and the fears that are part of all marriages."
The drama will also explore the "risks and the gifts of a long-term intimate relationship" and is set to be "sometimes funny, sometimes moving, always revealing". The descriptions of the first episode that has now been released reveals further intriguing details, with Ian finding it difficult to adjust to being made redundant whilst Emma flourishes at her job. Meanwhile, their daughter Jessica decides the time is right to introduce them to her new boyfriend, Adam.
BBC's Marriage has been written and directed by Stefan Golaszewski, who revealed to the BBC that with the show he's hoping to create a fully-believable tale of human experiences that audiences can relate to.
Instead of "big thunderstorms" disrupting normality in shocking style like we've seen in so many other compelling dramas, he wanted to bring to life the "constant drizzle" that often surrounds people's everyday lives.
"I guess I'm trying to write about what it is actually like to be a person instead of what it is like on television or in fiction," he explained. "People find things difficult and they don't really know what they feel. They think they feel one thing but often feel something else. They often don't know what to say to each other, which seems to be like a more truthful depiction of what it is like to be a person."
Stefan continued, "In the show, that's what I'm trying to do - connect with the audience about what it's like to be them and live their lives in a minute-by-minute way as opposed to a broad plot thrusting way. Digging into the minute and tiny moments to find the dramas and tensions in the way that we as people live our lives - moment by moment. We don't experience life as big thunderstorms, it's more like constant drizzle, and that's what the show explores."
With his Marriage BBC show, Stefan expressed his desire to show that marriage is "worth trying for" and how this makes it truly "beautiful".
"We don't experience life as big thunderstorms. It's more like constant drizzle." Writer Stefan Golaszewski, Sean Bean and Nicola Walker tell us about @BBCOne's funny and moving new drama series, Marriage 👇 https://t.co/RYJY85lGT7 pic.twitter.com/7c5i8bCOZ0August 9, 2022
See more
"That's what makes it a beautiful thing. In a marriage you are spending all day every day trying to make this thing work that really shouldn't. It's impossible to live with one person all day every day for the rest of your life, but you try it because you love each other and it's worth it and worth trying for," he said.
If you loved the romance that had your favorite characters glowing with happiness in the Virgin River season 4 ending and the depiction of everyday family life colliding with work and romance in The Split, then it seems Marriage on BBC might just be the next unmissable watch for you. And with a few days to go, fans won't have long to wait before they see whether Emma and Ian's marriage will withstand the challenges the show's about to throw at them…
Who's in the Marriage BBC cast and where have you seen them before?
Marriage BBC cast list:
Nicola Walker as Emma
Sean Bean as Ian
Chantelle Alle as Jessica
Henry Lloyd-Hughes as Jamie
James Bolam as Gerry
Jack Holden as Adam
Leading the Marriage BBC cast are the brilliant Nicola Walker and Sean Bean and it's likely viewers will have seen them in so many places before that it's hard to pick their favorite performances of theirs over the years. If you're still wondering why Nicola Walker left Unforgotten ahead of Unforgotten season 5 then aren't we all?
She played DCI Cassie Stuart since it started in 2015 and she's also appeared as Ruth Evershed in long-running BBC drama Spooks, Hannah Stern in The Split and DI Annika Strandhed in Annika. Nicola has now joined the Marriage BBC cast as Emma, who's husband Ian becomes suspicious of her relationship with her boss.
"I think it's hard to describe the situation with Jamie," Nicola told the BBC. "Ian is suspicious of Emma's young boss at work but it's compounded by him recently leaving his job and there's lots of things going on, including losing his parents. What Emma feels about Jamie is very complicated and it's a big storyline in the show, but Ian is paranoid and suspicious about him."
And it seems there is plenty of tension rising to the surface throughout the series as she added, "There are revelations and Ian is pushed to certain behaviours by the end. There are quite volcanic moments for both of them. I want people to love it as much as we do really."
Sean Bean who plays Ian is known for everything from his role as Ned Stark in HBO's Game of Thrones, to Boromir in The Lord of the Rings and 006 in GoldenEye. He shared that the actual plot of Marriage takes place over just 12 days and that it was the dialogue that first struck him about the script.
"Stefan's dialogue is very natural and free flowing. It doesn't seem like that sometimes when you are doing it. I guess we all jump to conclusions about how we perceive delivery of the lines, and sometimes you go for the easiest option, but Stefan breaks it up and doesn't allow it to just become one-dimensional thought," Sean disclosed. "There's a lot happening in between various sentences and statements we make which is hard to get your head around, but makes it very varied and rich."
Sean revealed that with the show, "People will be able to see many things that they can relate to in their own lives and their own relationships. There aren't any big stunts or reveals, it's just a very simple story, simply told, about people and the complications of daily life."
Nicola and Sean might be the most high-profile Marriage BBC cast members, but they aren't alone! Joining them are Henry Lloyd-Hughes as Jamie, Nicola's boss, and Chantelle Alle, who has starred in ITV's Vera and Mood, as their daughter Jessica.
Opening up on the slight "disconnect" Jessica has with her parents, Chantelle shared that Emma and Ian have experienced the loss of a child in the past.
"The adoption isn't really discussed as it's linked to a loss that her parents don't talk about," she said. "She knows she's loved but I think there's a slight disconnect with them as they don't discuss it. We follow her as we get the answers she thinks she needs."
Whilst Jamie, who has starred in The Inbetweeners and Killing Eve, described the show as, "an incredibly funny tragedy and an incredibly believable relationship with some of the most truthful writing I've ever read."
New Tricks and The Likely Lads star James Bolam is also a prominent member of the Marriage BBC cast as Gerry, Emma's father who apparently has a slightly strained relationship with his son-in-law Ian. The cast is rounded off by Jack Holden (Ten Percent) who plays Jessica's boyfriend who isn't exactly Emma and Ian's idea of a perfect match for their daughter.
When does Marriage start?
If this deep-dive into the Marriage BBC plot and cast has got you eager to see the series' dramatic events unfold then Sunday August 14th at 9pm is the date and time to remember. The first episode of the four-episode-long series will premiere then and the remaining instalments will follow a Monday and Sunday schedule. This means Marriage episode 2 will air on Monday 15th August, episode 3 will air on Sunday 21st August with the fourth and final episode airing on Monday 22nd August.
How to watch Marriage
As you might've expected, BBC One and BBC iPlayer is the place to head for UK fans who don't want to miss a single moment of the new Marriage BBC show. There's great news for anyone who prefers to binge watch their favorite new shows in one go. Just like we've seen with BBC's Chloe and The Undeclared War on Channel 4, all episodes will be available to catch up on via BBC iPlayer from the premiere date, as well as airing in the BBC One scheduling slots.
But if you're on vacation when it airs then sadly you won't be able to watch the show as you normally would at home, thanks to regional restrictions. Luckily there's an easy solution and you can use a VPN to continue watching this hit drama. This is a handy bit of software that changes your IP address so that you can access on-demand content or live TV just as if you were at home.
Our sister site, TechRadar, has tested all of the major VPN services and they rate ExpressVPN (opens in new tab) as the absolute best. They say, "It's compatible with all of your devices, supports most streaming services, and ranks among the fastest. You can even install it on devices like an Amazon Fire TV Stick, Apple TV, Xbox, and PlayStation. So for a one-stop-shop, you can't go wrong with Express."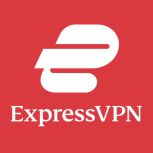 (opens in new tab)
ExpressVPN service | Get 49% off and 3 months FREE (opens in new tab)
Ranked among one of the fastest VPN providers, this risk-free service is also compatible with all of your devices. Enjoy access to almost any streaming service, and if you don't like it there's a 30-day money-back guarantee.
If you've never installed a VPN before, don't worry, it's quick and easy. Just follow these three steps:
Download and install the VPN following ExpressVPN's easy-to-follow instructions.
Once you've installed your VPN, open the app and select your server location as anywhere in the UK.
With your VPN installed and server location set to US or UK, you can now watch Marriage online.
Now with just a few days before the new Marriage BBC show stars, there'll no doubt be many fans counting down the days until they get to see Nicola and Sean in action as Emma and Ian. It seems we're in for plenty of emotional and relatable moments ahead and there's still plenty of time to remind yourself of the stars' acting prowess with their best-loved shows like The Split ahead of the new drama's release...
Emma is a Senior Lifestyle Writer with six years of experience working in digital publishing. Her specialist areas including literature, the British Royal Family and knowing all there is to know about the latest TV shows on the BBC, ITV, Channel 4 and every streaming service out there. When she's not writing about the next unmissable show to add to your to-watch list or delving into royal protocol, you can find Emma cooking and watching yet more crime dramas.