Lorraine Kelly captures dramatic moment during Singapore visit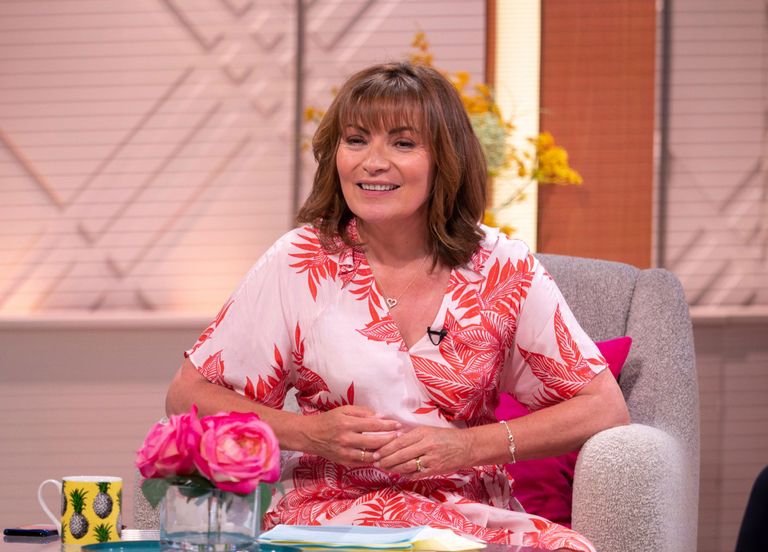 By Amy Hunt
Lorraine Kelly and her husband Steve captured a dramatic - yet 'amazing' - lightening storm on a recent holiday to Singapore.
The couple, who have been married for over 20 years, are currently visiting their 23-year-old daughter Rosie.
And, after arriving in the Southeast Asian country, Lorraine Kelly shared the image of a stunning image of a huge lightening bolt striking the Marina Bay Sands hotel.
She shared the image alongside the caption, 'Husband caught this amazing image #lightning #singapore #marinabaysands #impressive'.
The striking image stunned Lorraine's 163,000 followers, with many commenting in amazement at the picture. One fan said, 'That is amazing, what a great picture 😊'.
Another agreed, 'Omg what a great shot Lorraine! X'. While a third fan commented 'That's incredible, what timing to capture that.'
It seems that Lorraine and her husband are making the most of the half-term break with their week-long trip to Singapore.
Given that the popular TV presenter currently has a week off from hosting her morning show, she's taken the opportunity to visit her daughter Rosie. Rosie, the couple's only child, has lived and worked in Singapore for some years now - and it's thought that Lorraine takes the chance to visit whenever she can.
The family also enjoyed a delicious-looking reunion meal during the holiday, with Lorraine posting another photo on her Instagram.
Alongside the image of her grinning, she wrote, 'Happy! #singapore #food #amazing'.
58-year-old Lorraine has often spoken about how difficult she finds it to be away from her daughter for most of the year.
Most recently, Rosie sent her mum over a sweet video message for Mother's Day, which was played live on Lorraine's talk show. The thoughtful clip quickly brought the presenter to tears, and she went on to admit how much she missed her.
She said, "That's so nice! How did you get her to do that?"
"Oh, I've gone completely. It was just seeing her wee face, that was so nice. I miss her!"
It's been reported that Rosie works as a Digital Communications Specialist at charity New Life Stories in Singapore - and that she has no plans to return to the UK in the foreseeable future.