Lorraine Kelly shares Christmas snap with daughter Rosie and fans think they're seeing double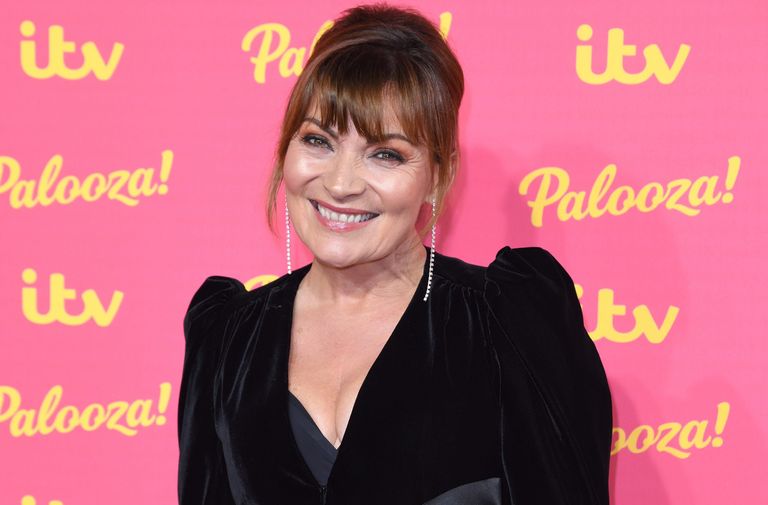 Lorraine Kelly shared a gorgeous snap of her pre-Christmas lunch with daughter Rosie, and fans couldn't help but notice how similar the two look.
The TV presenter took to Instagram to share the festive moment with her daughter Rosie, who's on a visit from Singapore where she lives full-time.
'Perfect pre #christmas lunch with my @rosiekellysmith at @balthazarldn - she's over on a flying visit from @singapore.#love #family #happy', she wrote.
Vicky Pattison was one of the first to comment on how alike the two Kelly ladies, are, writing, 'Omg! You could be sisters'.
Another said, 'Wow, she looks like her Mama!'
A third wrote, 'Wow, your daughter is so much like you! Merry Christmas!'
A fourth also added, 'You could be sisters! Beautiful photo. Enjoy your Christmas ❤️'.
Rosie left the family home seven years ago, when she went to university in Edinburgh, and has since moved to Singapore full-time.
Speaking about the time her only daughter first left, Lorraine told The Sun, "I cried all the way home. Although it was the beginning of her big adventure it was the end of her relying on my husband Steve and I for everything.
"After she graduated and then left to work in Singapore, I've kept her room exactly the same so that it feels that she will come back home any second.
"I miss her but I'm so proud that she had the gumption and confidence to travel and work abroad.
"It was so important we brought her up to be independent, but it didn't make things any easier when she flew the nest.
"It's tough to let your children go, but you need to let them fly."
Speaking about her relationship with her mum, Rosie also previously said, "Mum is wonderful at cheering me up and making me laugh and being bonkers in the nicest possible way! She dances around the kitchen with her hips swaying, singing away, but not knowing the correct song lyrics."
Lorraine also added at the time, "Steve has always been the parent who says 'Eat your Brussels sprouts!' I've always been the parent who runs in through the front door and says 'Read this bit of gossip!'
"It wasn't always easy, though, and I did suffer terribly from 'working mother guilt' – especially when Rosie was little. I remember sitting on delayed trains, desperate to be back at home with her.
"Although I've always turned up for work and never asked for time off. The only time I did was when Rosie was two and a half and playing Mary in the school nativity. My radio bosses at the time said I couldn't go but I took it off anyway and have never regretted it."