Line of Duty acronyms decoded–all the abbreviations explained, from OCG to GPR
Confused about the OCG's UCO or the MIT's SIO in Line of Duty? We've got your back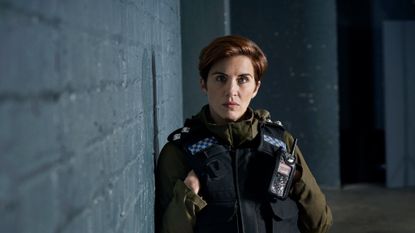 (Image credit: BBC )
Even for the show's most seasoned fans, the many Line of Duty acronyms and abbreviations can be hard to keep up with.
From MIT to OCG and UCO, at times it feels like show creator Jed Mercurio gives us a new bit of Line of Duty lingo to learn every week. (For those who aren't up-to-speed with our favorite police drama, here's how to watch Line of Duty from outside of the UK.)
Episode one of the sixth series, for example, had pretty much everybody Googling, "what is a CHIS?" as a new abbreviation was introduced. Yep, they're pretty much as synonymous with the show as Ted Hastings sayings in Line of Duty.
As we gear up for the Line of Duty Season 6 finale, here's a recap of the show's lingo from somebody who has rewatched the show more times than she cares to admit.
What does OCG stand for in Line of Duty?
The OCG stands for Organised Crime Group, the corrupt gang that has ties to the police and which AC-12 has been on the scene since Line of Duty's very first season.
Formerly led by Tommy Hunter, the group is assisted a corrupt network of police officers, and is the reason why we've all been asking ourselves, "who is H?" for the past few years.
What is a CHIS in Line of Duty?
This was a new one for the books at the start of Season 6—a CHIS is a covert human intelligence source, also known as an informant, who feeds information to the police relating to their investigations.
In the case of Line of Duty, the CHIS in Season 6 Episode 1 was Alistair Oldroyd, an informant for Central Police who passed on information relating to Gail Vella's murder. He was later found dead in apparent suicide—though the OCG could have staged this—and identified by his COM (that's Covert Operations Manager).
What is a UCO in Line of Duty?
A UCO is an undercover operative, an officer who is working undercover. The most famous in Line of Duty history is DS John Corbett, who managed to infiltrate the OCG as John Clayton before meeting his demise in Season 5.
DI Kate Fleming has also had a number of undercover operations in Seasons 1, 2 and 4, using the code names Kate Francis and Kate Flynn in the latter two.
What is the GPR in Line of Duty?
In the penultimate episode of Line of Duty Series 6, DI Kate Fleming ordered the GPR to look into what was under the concrete floor of the OCG's workshop. This stands for Ground Penetrating Radar and uses radio waves to investigate underground, without having to physically dig things up or disturb evidence.
What is an SIO in Line of Duty?
SIO stands for Senior Investigating Officer, the police officer heading up a particular investigation.
Most recently, the team has looked into retired DCI Marcus Thurwell, who was the SIO on the Lawrence Christopher case. This is what journalist Gail Vella was looking into before she was murdered.
We've rounded up a list of more Line of Duty acronyms for you to bookmark and refer back to next time you rewatch the show.
More Line of Duty acronyms explained
SIO - Senior Investigating Officer
GPR - Ground-Penetrating Radar
CHIS - Covert Human Intelligence Officer
MIT - Murder Investigation Team
DIR - Digital Interview Recording
OCG - Organised Crime Group
AFO - Authorised Firearms Officer
ARV - Armed Response Vehicle
FI - Forensic Investigator
UCO - Undercover Operative
COM - Covert Operations Manager
GSW - Gunshot wound
SFC - Specialist Firearms Command
How to watch Line of Duty in the US and anywhere in the world
If you're outside of the UK and don't have a Hulu, Prime Video or Britbox subscription, you'll need a VPN to watch Line of Duty.
This is a really handy bit of software that changes your IP address so that streaming services like Netflix think you're in the UK.
Our sister site, TechRadar, has tested all of the major VPN services and they rate ExpressVPN as the absolute best. They say, "It's compatible with all of your devices, supports most streaming services, and ranks amongst the fastest. You can even install it on devices like an Amazon Fire TV Stick, Apple TV, Xbox, and PlayStation. So for a one-stop-shop, you can't go wrong with Express."
If you've never installed a VPN before, don't worry. It's super simple to do in three quick steps: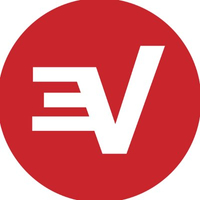 ExpressVPN service | Get 49% off and 3 months FREE
The absolute best VPN service, compatible with all of your devices, supports most streaming services and ranks amongst the fastest.
Getting a VPN is 100% risk free with ExpressVPN thanks to their 30-day money back guarantee.
We think we speak on behalf of the nation when we say that we can't wait to see how this season of the hit police drama wraps up.
Line of Duty Series 6 concludes on Sunday May 2nd at 9pm on BBC One
Lucy is a UK-based beauty journalist who has written for the likes of Marie Claire, Cosmopolitan, OK!, Women's Health and more, as well as contributing to woman&home. Her work covers everything from expert skin and haircare tips to the latest product launches and the show-stopping beauty looks spotted backstage at London Fashion Week. During her career she's interviewed some seriously famous faces, from Little Mix to Drag Race royalty The Vivienne, as well as chatting to the industry's leading hairdressers, dermatologists and make-up artists.