Lady Gaga revealed she experienced sexual assault at just 19-years-old
The singer opened up during the first episode of the mental health docu-series The Me You Can't See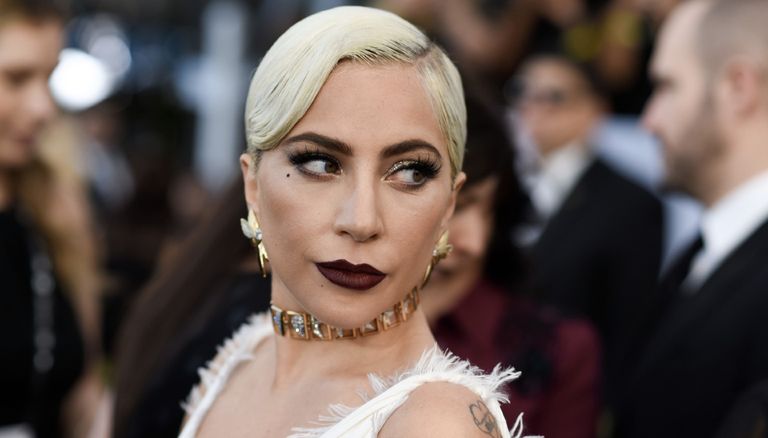 (Image credit: ROBYN BECK/AFP via Getty Images)
Lady Gaga has unveiled one of her most traumatic experiences that she claims has helped shape who she is today.
During the premiere episode of the mental health series, The Me You Can't See, by Prince Harry and Oprah Winfrey, Lady Gaga revealed that she was raped at just 19-years-old.
Throughout her career, the Chromatica singer has never been afraid to be open and vulnerable with fans, especially about topics like mental health. We see this especially in her episode of the docu-series when she recalls the aftermath of her experience while she was working as a young artist in the music industry.
"I went through a really crazy time in my head that I still work on, and I'm trying to make sure that I give back with that experience instead of locking it away and faking it," she began.
She then completely opened up, describing the moment when a producer she had been working with asked her to take off all of her clothes.
"And I said no. And I left, and they told me they were going to burn all of my music," she described through tears. "And they didn't stop. They didn't stop asking me, and I just froze, and I just—I don't even remember."
She then went on to say that while she respects survivors who are able to publicly name their abusers, she refuses to call hers by name because she does "not ever want to face that person again."
For years the star was abused, and at one point, it even landed her in the hospital. She recalled how she would experience full-body pain before going numb and would even vomit for weeks on end.
"I realized that it was the same pain that I felt when the person who raped me dropped me off pregnant on a corner at my parents' house because I was vomiting and sick. Because I'd been being abused. I was locked away in a studio for months."
The aftermath left her a different person for a few years, which led her to a "psychotic break."
"For a couple of years, I was not the same girl," she said. "The way that I feel when I feel pain was how I felt after I was raped. I've had so many MRIs and scans where they don't find nothing. But your body remembers. I couldn't feel anything. I disassociated. It's like your brain goes offline."
She attempted to silence the negative thoughts in her mind, but no matter what she did, the "black cloud" continued to follow her.
"You know why it's not good to self-harm? Because it makes you feel worse," she said. "You think you're gonna feel better 'cause you're showing somebody, 'Hey, look, I'm in pain.' It doesn't help. I always tell people, 'Tell somebody, don't show somebody.'"
For Lady Gaga, healing is no "straight line" process, and while she goes through weeks or even months feeling good, there are still moments where she gets triggered and pulled back into that dark place.
"Everybody thinks [healing] is a straight line, that it's just like every other virus. That you get sick, and then you get cured. But it's not like that, it's just not like that."
The mental health series will be a five-part exploration into more mental health topics, including personal stories from people around the world, including Glenn Close, Oprah, Prince Harry, and more.
Rylee is a U.S. news writer who previously worked for woman&home and My Imperfect Life covering lifestyle, celebrity, and fashion news. Before joining woman&home and My Imperfect Life, Rylee studied journalism at Hofstra University where she explored her interests in world politics and magazine writing. From there, she dabbled in freelance writing covering fashion and beauty e-commerce for outlets such as the TODAY show, American Spa Magazine, First for Women, and Woman's World.