Jennifer Aniston receives backlash for cutting ties with her unvaccinated friends
Jennifer Aniston has been criticized for cutting off unvaccinated friends as she urges people to listen to get vaccinated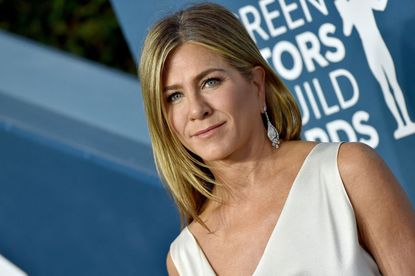 (Image credit: Getty)
Jennifer Aniston has responded to the backlash she received after she recently said she cut ties with some friends over their vaccination status.
Jennifer Aniston has been openly discussing her disdain for people who flout covid guidelines for quite some time now. Recently, via her Instagram (opens in new tab) stories, the Friends star shared a series of posts which began with the caption, "These comments."
Jennifer shared a screenshot of some of the criticism she's received, including one such comment which read, "But if she's vaccinated she's protected correct? Why be worried about unvaxxed around her?"
The star has been an advocate for following safe COVID-19 protocols and understanding COVID-19 vaccine side effects since the pandemic began in March 2020. So, using her personal experience along with scientific research she's read she laid down her reasoning.
She said, "Because if you have the variant you can still give it to me. I might get slightly ill but I will not be admitted to a hospital or die."
The actor continued, "But I CAN give it to someone else who does not have the vaccine and whose health is compromised (or has a previous existing condition) – and therefore I would put people's lives at risk."
Jennifer finished with a reminder that it's not just about the individual, it's about each other. "THAT is why I worry. We have to care about more than just ourselves here."
"There's still a large group of people who are anti-vaxxers or just don't listen to the facts. It's a real shame," she recently told InStyle.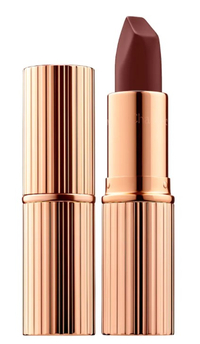 (opens in new tab)
---
In June of last year, she urged her Instagram followers to wear a mask. "This simple and effective recommendation is being politicized at the expense of peoples' lives. And it really shouldn't be a debate," she wrote.
In July, after a friend was hospitalized with coronavirus, she made a similar plea. "Just think about those who've already suffered through this horrible virus," she wrote. "Do it for your family. And most of all yourself. COVID affects all ages."
She made it clear she will no longer associate with people who have not received the COVID-19 vaccine. "I've just lost a few people in my weekly routine who have refused or did not disclose [whether or not they had been vaccinated], and it was unfortunate," she told InStyle. "I feel it's your moral and professional obligation to inform, since we're not all podded up and being tested every single day. It's tricky because everyone is entitled to their own opinion—but a lot of opinions don't feel based in anything except fear or propaganda."
Jennifer also revealed that she meditates every day, which helped her get through the pandemic, and that she's trying to have faith in humanity.
Rebecca Holland is a travel and food writer based in Chicago. She has written for the Guardian, New York Times, Architectural Digest, Food & Wine, Wine Enthusiast and more. She is currently a graduate student at Northwestern's Medill School of Journalism. When not working, you can find her eating her way through Chicago's neighborhoods, or in non-pandemic times, traveling around the world.