Tesco opens brand new discount store Jack's - here's where they'll open first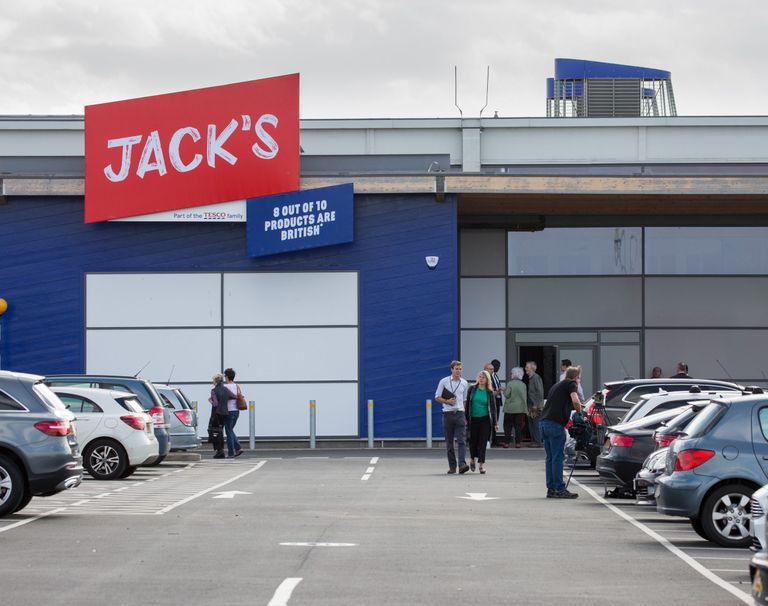 By Amy Hunt
Tesco has just launched a brand new discount store, which they claim will have prices lower than Aldi and Lidl.
The store's Chief Executive Dave Lewis, has revealed that Jack's shops will open up in around 10 - 15 locations around the UK, with some next to exisiting Tesco stores. Others will be positioned inside old, unused Tesco stores.
The new stores will carry just 2,600 products - less than Tesco's 35,000 products - and will also be ensuring that 8 out of 10 products available in store are British, supporting local produce and business.
Dave Lewis claimed that products at Jack's, which has been named after Tesco founder Sir Jack Cohen, will be cheaper than those at Aldi and Lidl, two of the country's most popular budget stores.
He told the BBC, "We have been thinking about what customers want, and bringing it to them in the most cost-effective, value-orientated way possible. The objective is to be the lowest cost for customers."
On offer in the stores will be a range of products, from home items to, of course, food.
Two stores are scheduled for opening at the moment, with the very first launched in Chatteris, Cambridgeshire, on Thursday.
The second will open in Immingham, Lincolnshire, next Thursday (27th September). It has not been announced when or where the next Jack's stores will open.
Just like Aldi and Lidl, Jack's will have a bargains aisle, where special products will be on offer for a limited time only. It will be called WIGIG - When It's Gone It's Gone.
Aldi has a similar concept - their Specialbuys range, which is available in store and online.
Although Jack's comes under the Tesco umbrella, it won't be accepting Clubcards or existing Clubcard points. The store also won't be available online, as Tesco is for grocery delivery and collection.
Will you be trying your local Jack's out?