Is John Cooper, the serial killer, still alive?
The series finale has everyone questioning, what happened to the real-life people in the ITV miniseries?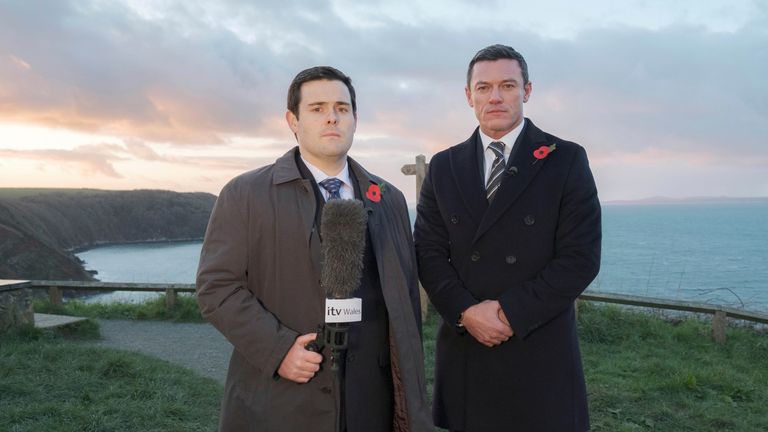 (Image credit: ITV)
Last night, the final episode of the ITV miniseries concluded in an emotional episode that concluded the story of The Pembrokeshire Murders, which was based on real-life events. 
Many fans questioned what happened to John Cooper's wife?  after the final episode finished on a hugeThe final episode opened with the reveal that John Cooper's wife did die the day that he returned home from prison. But she did in fact die of natural causes, not murder as some fans speculated.
The episode continued with evidence being found against John Cooper very quickly and the serial killer being apprehended by the police. 
The final episode showed the court proceedings that resulted in John Cooper's lifetime imprisonment. But is John Cooper still alive today? And what happened to the real-life victims of John Cooper?
So here are the answers to all of your questions that the final episode left you asking...
Is John Cooper still alive?
Yes, the real-life serial killer behind the Pembrokeshire Murders is still alive. 
John Cooper is now 76 years old now and still serving time in prison. He was jailed, for the crimes discussed in the series,  in 2011. He quickly launched an appeal against his sentence that was quickly rejected in 2012. 
The prison where he is being held has not been disclosed to the public, but he is serving a life sentence for four convictions of murder, rape, sexual assault, and attempted robbery.
He has also been sentenced to a whole life order. This means that he will never be released from prison. 
What happened to John Cooper's son, Andrew Cooper?
John Cooper named his son Adrian and he later changed his name to Andrew Cooper in an attempt to distance himself from his killer father. 
Andrew Cooper, as he is now known, has tried to distance himself from his father and continues to stay out of the public eye. 
He spoke to the writer of the ITV drama, Nick Stevens, as he claimed he wanted to 'set the record straight.' 
Speaking to the press, writer Nick Stevens stated, "Meeting with Andrew and spending a lot of time with him, delivered an additional storyline, not in the book [written by Steve Wilkins and Jonathan Hill], which I think enriches the eventual drama.
He continued: "I was quite apprehensive about the first meeting, here I am a TV writer wanting to burrow into the darkest recesses of this man's private life and he was never anything but totally generous and open. He saw this as an opportunity to set the record straight, to tell his side of the story. He had a score to settle with his absent father and he saw this drama as an opportunity to do precisely that."
Did John Cooper really try to implicate his son in the trial?
Yes, this aspect of the show is correct. John Cooper tried to pass the blame from himself onto his son Adrian, now called Andrew, Cooper.
In the court proceedings, John Cooper made several attempts to cast aspersions onto his own son Andrew.  
Andrew did in fact stand as a prosecution witness at his father's trial and gave a damning testimony that his father would take long walks at night with a concealed shotgun under his jacket.
Interestingly the show focuses on just Andrew Cooper. In real-life, the serial killer and his wife actually had a daughter as well as their son. Their daughter, Theresa, was omitted from the ITV series. 
What happened to Steve Wilkins?
Steve Wilkins (played by Luke Evans in the series) went on to write a book about his series with journalist Jonathan Hill (played by David Fynn).
This book is titled The Pembrokeshire Murders and became the pivotal focus for the ITV writers when creating the drama of the same name. 
Wilkins told Wales Online that he was overjoyed that Luke Evans had been cast to play him in the television series. 
Wilkins stated, "When they came and said 'Luke Evans is going to be in it' I was really surprised that someone like him wanted to do it. When I met him I realized why. Lots of people were joking saying people like Johnny Vegas should play me."
Steve Wilkins also commended ITV for their sensitivity in handling the retelling of events, he stated: "I looked at it as I wanted to maintain the relationship I have with the families and they were very sensitive, what I didn't want was anything that was sensationalism so they stuck very closely to the details."