Helen Mirren's Magical New Role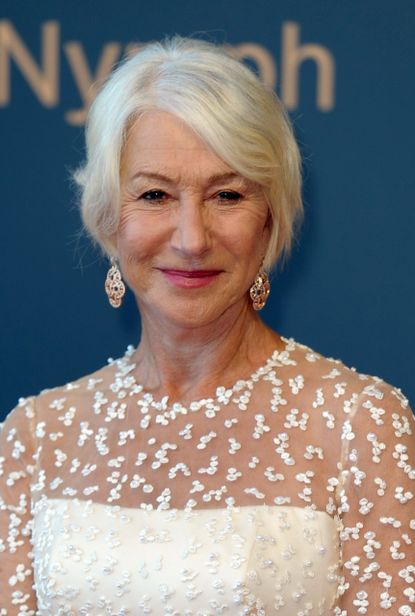 (Image credit: Rex Features (Shutterstock))
With an acting career that now spans five decades and with numerous prestigious accolades and awards to her name, there is no denying that Helen Mirren is still one of the most in-demand actresses in Hollywood - and still one of our favourite stars of the silver screen.
The 71-year-old was last seen on screen in much-talked about movie Collateral Beauty last year, and the actress also had a role in the latest installment of The Fast & The Furious franchise, The Fate of the Furious.
Now, it has been announced that Mirren has taken on an exciting new role in one of Disney's upcoming 'live action remakes'.
The Disney remakes have proved a big success over the last few years, with their latest offering - Beauty & The Beast starring Emma Watson and Downton Abbey's Dan Stevens - smashing box office predictions. On the back of their continued success, Disney have a number of new remakes lined-up, including a much-talked about new version of Aladdin, and a Little Mermaid movie.
We won't be seeing Mirren Under The Sea or in Agrabah however. The Oscar-winner is set to appear in Disney's live-action version of The Nutcracker, which is due to be released around Christmas-time in 2018.
Like the popular ballet, the story of The Nutcracker and the Four Realms will follow a young girl transported to a magical world of sugarplum fairies armies of mice will feature young actress Mackenzie Foy in the title role as Clara, with star Keira Knightley as the Sugar Plum Fairy and Morgan Freeman as mysterious magician Drosselmeyer.
Helen Mirren will play the villain of the film, Mother Ginger.
Call the Midwife star Miranda Hart has also bagged a role in the film, and will play the Dew Drop Fairy.