Gloria Hunniford criticises Kate Garraway for her comments about her relationship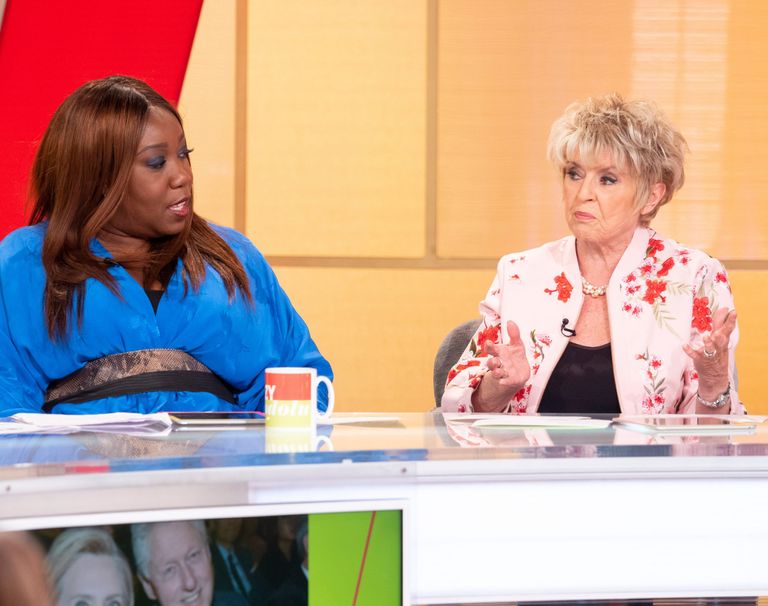 By Amy Hunt
Loose Women panellist Gloria Hunniford yesterday slammed GMB presenter Kate Garraway, for a confession she made about her relationship with her husband Derek Draper.
Kate, in an interview with You magazine, admitted that she likes making her husband jealous from time to time.
She said, "I also like making him a little bit jealous every now and again; reminding him that I am alive and someone might fancy me – especially as he knows I would never act on it."
However the admission didn't go down well with 78-year-old Gloria, who called Kate's relationship confession 'pathetic'.
The star said, "I love Kate but I think that's pathetic, if I'm being honest.
"I think to play games, it would be different if you were 18 or 19, we all play games like that. But what is Kate, 51? Being 51, to be still playing games to make your husband jealous or to make yourself feel good to think somebody still fancies you.
"I mean to me, that's just the road to nowhere."
Show host Andrea McLean went on to ask the other panellists what they thought of Kate's comments.
Former Strictly star Chizzy Akudolu happily made light of the situation, joking, "I would have to have a husband to be able to answer this question!"
Nadia Sawalha however confessed that her husband Mark certainly wouldn't be happy if she ever tried to make him jealous.
She admitted, "If that ever happened then someone would get decked, as my husband wouldn't like it,"
The mum-of-two went on to praise her husband though, saying, "He is great at everything, he does the laundry and everything, but he isn't romantic!
"But to me romance is the little things, like if I come home after a busy day he will say 'I've run the bath.'"
In Kate's magazine interview, she also admitted that she enjoys her intimate life far more now than she did decades ago.
"Sex now is far more enjoyable than when I was in my 20s.
"Looking back on my early romantic life, I was more worried about what impression I made on my dates than what I thought of them."