Full List of TV shows and movies leaving Netflix in April
Netflix will be losing some major movies and TV shows this month including New Girl and Married at First Sight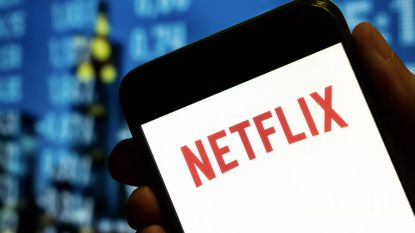 (Image credit: Getty Images)
Some major TV shows and movies are set to leave Netflix this month, including fan favourites like New Girl and Married at First Sight.
Netflix will be getting rid of some huge TV shows and films in April due to licensing agreements coming to an end.
While the streaming service adds hundreds of new titles to their platform every month, some fan favourites will also be taken down.
Those set to be taken down include reality show Married at First Sight and the film Hush.
After nearly 10 years on Netflix, New Girl is also being removed under a bargaining agreement between Disney and NBCUniversal.

Beginning on 17 April, Netflix subscribers will have to make the transition to Hulu and Peacock if they want to watch the full seven seasons.
The Fox original series originally ran from 2011 to 2018, but was first made available to watch on Netflix in the summer of 2013.
Starring Zooey Deschanel, Max Greenfield, Jake Johnson, Lamorne Morris and Hannah Simone, it was so popular the series achieved multiple Emmy wins and Golden Globe nominations.
What TV shows and movies will be removed from Netflix in April?
You'll have to act fast if you want to watch them one last time, as this is the full list of everything leaving Netflix this month:
April 1
Turbo FAST, seasons 1-3
April 3
What Lies Below
April 7
Hush
April 9
New Girl, seasons 1-7
April 11
Married at First Sight, season 10
April 12
The Baker and the Beauty, season 1
April 18
Cuckoo, seasons 1-5
April 20
The Mr. Peabody and Sherman Show, seasons 1-4
April 23
We Steal Secrets: The Story of WikiLeaks
April 24
Bill Nye: Science Guy
April 25
The IT Crowd, series 1-5
April 27
Señora Acero, seasons 1-5
April 28
Ash vs. Evil Dead, seasons 1-3
April 30
Den of Thieves
Empire State
Leap Year
Road to Perdition
Scott Pilgrim vs. the World
But there is some good news, as there are also plenty of shows joining the platform, which means you'll have even more choice.
Premiering April 6 is the A24 Studio's comedy-drama "Beef," which sees the lives of strangers Danny (Steven Yeun) and Amy (Ali Wong) become intertwined after a road rage incident.
Sweet Tooth Season 2 is also set to premiere at the end of the month, as well as the final installment of Firefly Lane with Katherine Heigl and Sarah Chalke.
Naomi is a news and lifestyle journalist and digital content creator with bylines in The Independent, The Sun, Cosmopolitan, and Fabulous. She covers a range of topics and currently works at Heart Radio in London.