Farmers' Almanac just dropped its winter 2023 predictions, and we're not impressed
Get your snow shoes and heavy winter coats out...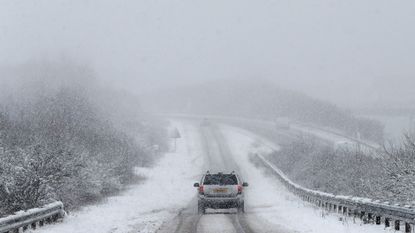 (Image credit: Getty Images)
woman&home newsletter
Sign up to our free daily email for the latest royal and entertainment news, interesting opinion, expert advice on styling and beauty trends, and no-nonsense guides to the health and wellness questions you want answered.
Thank you for signing up to Woman & Home. You will receive a verification email shortly.
There was a problem. Please refresh the page and try again.
The Farmer's Almanac just released its weather predictions for winter 2023-2024, and we're preparing to break out our heaviest winter coats.
As summer comes to a close, we've turned our collective attention toward the colder months of the year, getting all of our fall and winter gear out (like our trusty puffer jackets) in preparation for the colder weather. If you were hoping for a warm weathered-winter, we're sorry in advance - because Farmers' Almanac's trusty predictions are out for the 2023-2024 winter months, and they're looking pretty frosty.
Great news for lovers of snow and all things winter - and not so good for the other half of that lot. Here's what the Farmer's Almanac had to say about this upcoming winter - and if last year's Farmer's Almanac report taught us anything, it's that they're pretty darn accurate.
How much snow will the US get for winter 2023-2024?
According to the report from Farmer's Almanac, we're going to be getting above average levels of snow this winter.
"This winter's forecast is sure to excite snow bunnies and sweater lovers alike, promising a whole lot of cold and snow across North America!" the report says.
They continued to say that the Northeast and Midwestern regions of the US will get hit the hardest, as per usual. "Get prepared for oodles of fluffy white throughout the season! Keep a shovel at the ready early, especially in the Northeast and Midwest, where snow will arrive beginning in November with storms, showers, and flurries continuing through the start of spring," the report notes.
How cold will it be for winter 2023-2024?
Farmer's Almanac predicts colder-than-normal temperatures for this coming winter.
"Along with above-normal snow, we'll see normal to colder-than-normal temperatures in areas that typically receive snow. Expect just the right amount of chill in the air for an afternoon of adventurous snow sports or enjoying a big ol' mug of hot cocoa by a crackling fire," they said.
Sounds pretty delightful to us! Sorry for the non-winterers out there.
If you live in the south and pacific northwest regions of the US, expect to break out your umbrellas a bit more than usual.
"Wetter-than-usual weather is coming to the southern portions of the Deep South, Texas, and California, with potentially drought-quenching rain," they reported.
When will it start to get warm again after winter 2023-2024?
The new report says that we'll start to see overall warmer temperatures creep in starting around early February, as that's when the snow will let up.
What is the Old Farmer's Almanac, and how do they make their predictions?
The annual American periodical has been publishing long-range weather predictions for both the United States and Canada since way back in 1818. The publication actually does even more than that - it muses on topics like natural remedies, full moon dates, and more. Essentially, any information a farmer might be privy to, they report on.
Each new edition is released at the end of August, featuring 16 months of weather predictions. The publication breaks down its findings into seven different zones and also features seasonal weather maps.
According to the Farmer's Almanac, there is a specific formula by which the outlet is able to make its long-range weather forecasts each year.
"The editors of the Farmers' Almanac firmly deny using any type of computer satellite tracking equipment, weather lore, or groundhogs," reads the publication's website. "What they will admit to is using a specific and reliable set of rules that were developed back in 1818 by astronomer and mathematician David Young, the Almanac's first editor. These rules have been altered slightly and turned into a formula that is both mathematical and astronomical."
Sign up to our free daily email for the latest royal and entertainment news, interesting opinion, expert advice on styling and beauty trends, and no-nonsense guides to the health and wellness questions you want answered.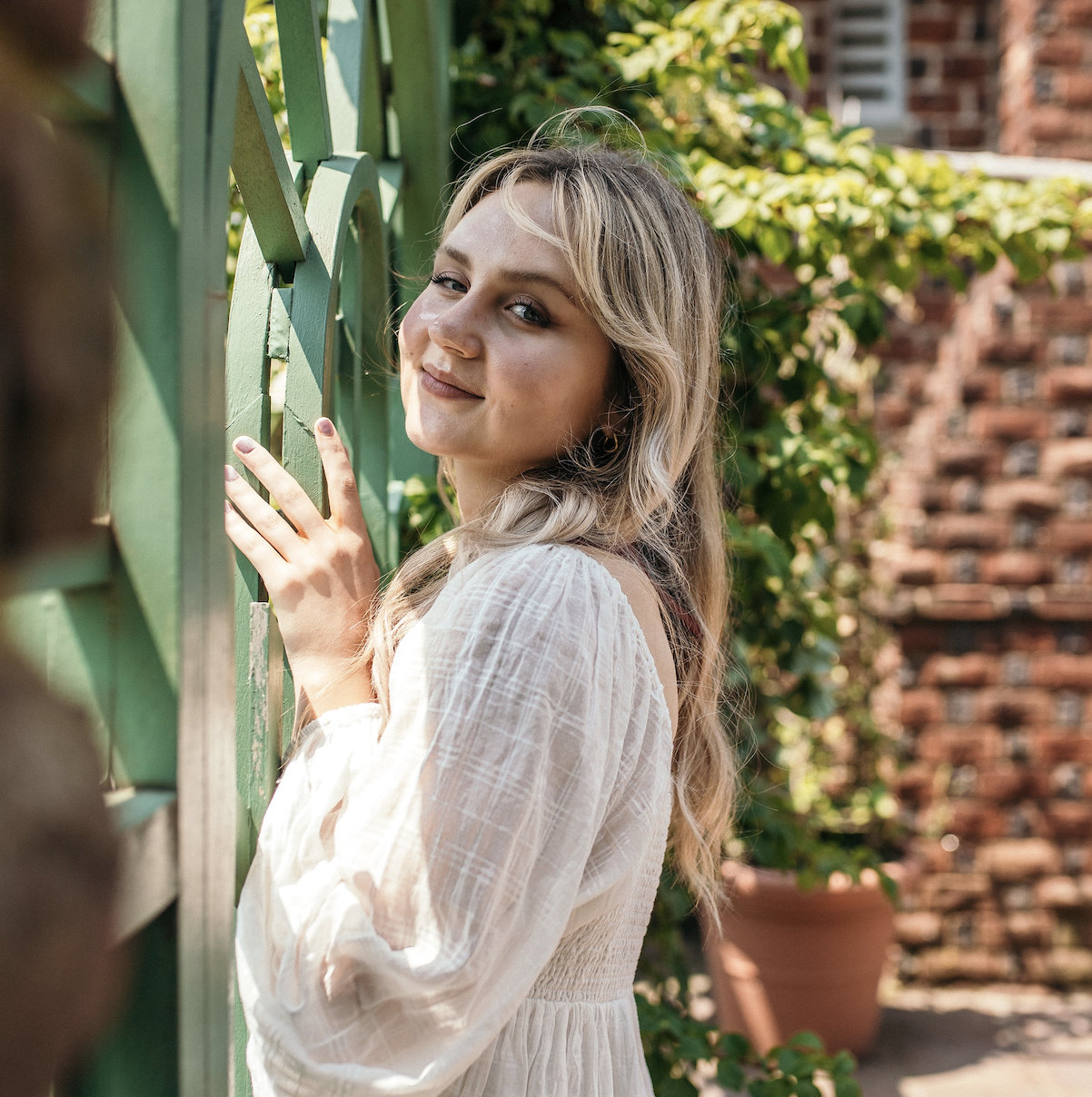 Madeline Merinuk is woman&home's US lifestyle news writer, covering celebrity, entertainment, fashion, and beauty news.

She graduated in 2021 with a B.A. in Journalism from Hofstra University, winning multiple student journalism awards, including a National Hearst Award, during her time there. After graduating, she worked at today.com, the digital site for the Today Show, where she wrote pop culture news and interviewed big-name personalities like Emily Ratajkowski, Haley Lu Richardson, Emma Corrin, and more.
Her personal interests, in no particular order, are: cheese, Joni Mitchell, reading, hot yoga, traveling, having multiple chapsticks in every handbag at all times, and dancing to ABBA songs as if she were in the Mamma Mia movies.