Duchess Of Cambridge Faces Awkward Dress Dilemma At This Year's BAFTAs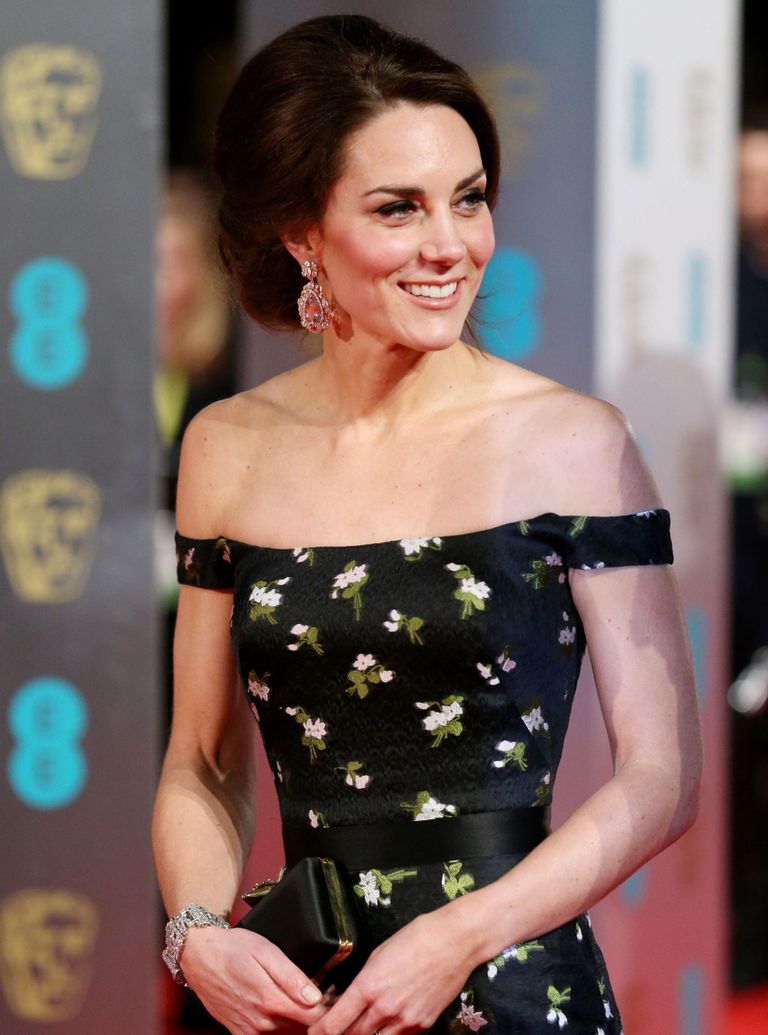 The Duchess of Cambridge is an expert at dressing in the right outfit for every occasion.
Now well practised at adhering to royal protocol, Catherine always dresses both stylishly and appropriately. Whether she's heading to a lavish evening event or visiting a charity, the Duchess of Cambridge routinely masters the fashion rules.
But this year's BAFTA awards ceremony promises to present the Duchess with a rather awkward outfit dilemma.
The Duke and Duchess of Cambridge will be guests of honour at the ceremony on 18th February. However,vmany of the attendees of the awards will pay a sartorial homage to the Time's Up movement, following in the same footsteps as the attendees of the Golden Globes, who dressed in all-black to stand united with victims of sexual abuse.
A letter, circulated "on behalf of a collective of UK-based female film and television industry leaders", has been sent out to male and female BAFTA attendees, asking them to wear black on the red carpet. Its purpose is to make a "strong, unifying and simple statement".
However, this message will likely prove pretty troubling for Catherine, who, as a member of the royal family is required to not make political statements. The royal family are well-known for remaining neutral on all matters - whether social or political.
Catherine will undoubtedly face an awkward dilemma either way. If she chooses to wear colour, she may be criticised for not taking part in the movement against sexual abuse.
However, if she does wear black, it may be perceived that she is making a powerful political statement. And this is something the royals strongly refrain from doing, in order to maintain neutrality.
(Catherine and William at the 2017 BAFTAs)
It's certainly a tricky one. But given Catherine's previous experience in navigating the world of appropriate fashion, we're sure she'll figure out the right way to handle the situation.
MORE: The Surprising Reason The Royal Family Always Carry An Extra Outfit With Them
In fact, the royal family use their outfits all the time to send subtle messages. Just last week, the Duchess of Cambridge paid a subtle homage to Princess Diana with her choice of earrings.
And some weeks ago, Meghan Markle paid tribute to Wales with her clothing choices. The soon-to-be royal championed the area by wearing a pair of from local Cardigan brand Hiut Denim. And Prince Harry's fiancé even helped to boost the small company's profits.