These are the 12 dog breeds most likely to misbehave during the festive season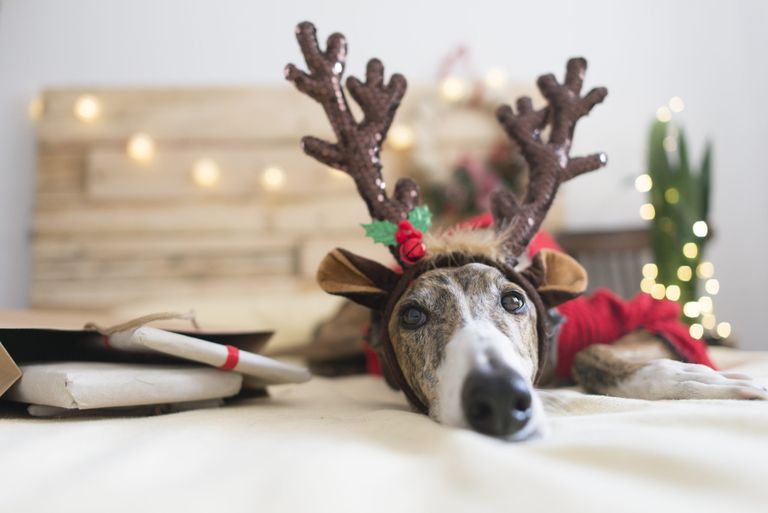 'Tis the season to be merry, but not so much if you have one of these twelve breeds at home...
We all get excited over Christmas, and our pets are no exception - expecially when it comes to cat and their love/hate relationship with the Christmas tree.
But now research conducted by Itchpet has revealed that 12.5 million pets will commit a 'crime' during the holidays — and which breeds are more likely to be the culprits.
The study involved 2,000 pet owners, of which 53% said that their pets misbehaved during the festive season - with 'crimes' ranging from damaging decorations or presents, to knocking over the Christmas tree.
"Your cat or dog might be your best friend, but that doesn't mean they can't cause chaos from time to time," Charlotte Harper, Co-founder of Itchpet said.
Charlotte recommends keeping their routine and keeping them calm when you have guests over, as well as not overfeeding them with snacks.
But who's more likely to mishave? Time to find out...
12 dog breeds most likely to misbehave at Christmas
Jack Russell Yorkshire Terrier Chihuahua Labrador Springer Spaniel Boxer Mixed breed German Shepherd Cocker Spaniel French Bulldog Cockapoo Dalmatian
20 Christmas 'crimes' committed by our pets
Damaged decorations Climbed the Christmas tree Knocked over the Christmas tree Stole meat from the chopping board or from someone's plate Damaged presents Broke wind during Christmas dinner Sat with his 'lipstick' out in front of friends/family Inappropriately sniffed a family member Ate a relative's slippers Brought in a dead animal during Christmas dinner Relieved themselves on the Christmas tree Left a festive 'present' under the Christmas tree Relieved themselves on a snowman Tripped up Granny or Grandad Devoured the snacks left out for Santa Chewed Christmas gift cards with money in them Nabbed a character from the nativity scene Ate the Fairy from the Christmas tree Stole underwear from relatives Brought unwanted guests, giving a relative or relatives' pet fleas
12 cat breeds most likely to misbehave at Christmas
Siamese British Shorthair Bengal Persian Sphynx Burmese Ragdoll Munchkin cat Maine Coon Oriental Norwegian Forest Cat Russian Blue