Disney fans are selling water from Splash Mountain for over $100 on the internet after ride closes permanently
RIP Splash Mountain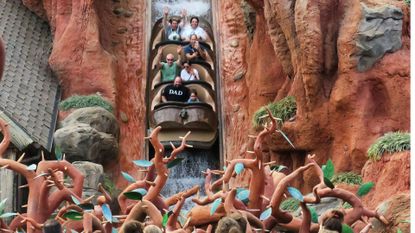 (Image credit: Getty Images)
Mourners of the recently closed Splash Mountain ride are paying their respects by selling water they claim came directly from the ride - with a going price of over $100.
Splash Mountain, a beloved and classic ride in both Disneyland and Disney World parks, is officially closed to theme park guests as of Monday, January 23. The ride has been a mainstay in Disney Parks for years, completing the triad of "mountains" (Space Mountain, Splash Mountain, Big Thunder Mountain) in the Disney World Magic Kingdom park in Florida and the Disneyland park in California - but recently, Disney executives decided that the themes of Splash Mountain were becoming a little antiquated for modern-day.
The movie Splash Mountain was based on, Song of the South, was made in 1946, and is "steeped in extremely problematic and stereotypical racist tropes," according to a Change.org petition to close the ride (which has over 21,000 signatures). CEO of Disney, Bob Iger, banned the movie from Disney+ in 2020, deeming it "just not appropriate in today's world."
Reportedly, Disney-goers waited in line for over two and a half hours to ride Splash Mountain one final time on Monday - and when we say people were upset, it's a bit of an understatement.
Walt Disney World Cast Members were the last people to ride Splash Mountain. And the crowd went wild. 👏👏 pic.twitter.com/EbsqYlCg7WJanuary 23, 2023
See more
One Twitter user posted a video of Disney cast members taking the final ride of Splash Mountain, and in the background, uproarious screams from Disney parkgoers can be heard. "Walt Disney World Cast Members were the last people to ride Splash Mountain. And the crowd went wild," the tweet says.
In a different angle of that final ride captured by another parkgoer, the crowd can be heard loudly singing "Zip-a-Dee-Doo-Da," the main song featured in Song of the South and on Splash Mountain that has become somewhat of a Disney anthem since its creation.
One Splash Mountain mourner took to eBay to list 4 oz. of water they claim is from the ride for almost $150. Another is selling 4 oz. of water from the ride in a mason jar for $27, and the listing has multiple bids.
Other users are selling Splash Mountain nostalgia, like old FastPass tickets and t-shirts from earlier years. One user is selling a FastPass ticket from 2011 and a plush animal of one of the vultures that could be seen on the ride for - wait for it - $1,300. Or, if you're a really loyal fan, you can buy a FastPass ticket from the ride from 2009 for a measly $5,000.
The glimmering beam of hope from the Splash Mountain closure news is that the ride will reopen within the next few years with a new theme: Tiana's Bayou Adventure, based on the 2009 Disney movie, Princess and the Frog. The movie features Tiana, the first black Disney princess, who vows to open her own restaurant, but faces a roadblock when she turns into a frog. With the help of fellow human-turned-frog, Prince Naveen, and Louis the alligator, Tiana travels down the Louisiana bayou in search of an answer on how to turn back into a human.
According to a 2020 press release from Disney, the ride will pick up after the last scene of the movie, where *spoiler* Tiana and Naveen turn back into humans and get married. "We pick up this story after the final kiss, and join Princess Tiana and Louis on a musical adventure – featuring some of the powerful music from the film – as they prepare for their first-ever Mardi Gras performance," the press release reads.
Sign up to our free daily email for the latest royal and entertainment news, interesting opinion, expert advice on styling and beauty trends, and no-nonsense guides to the health and wellness questions you want answered.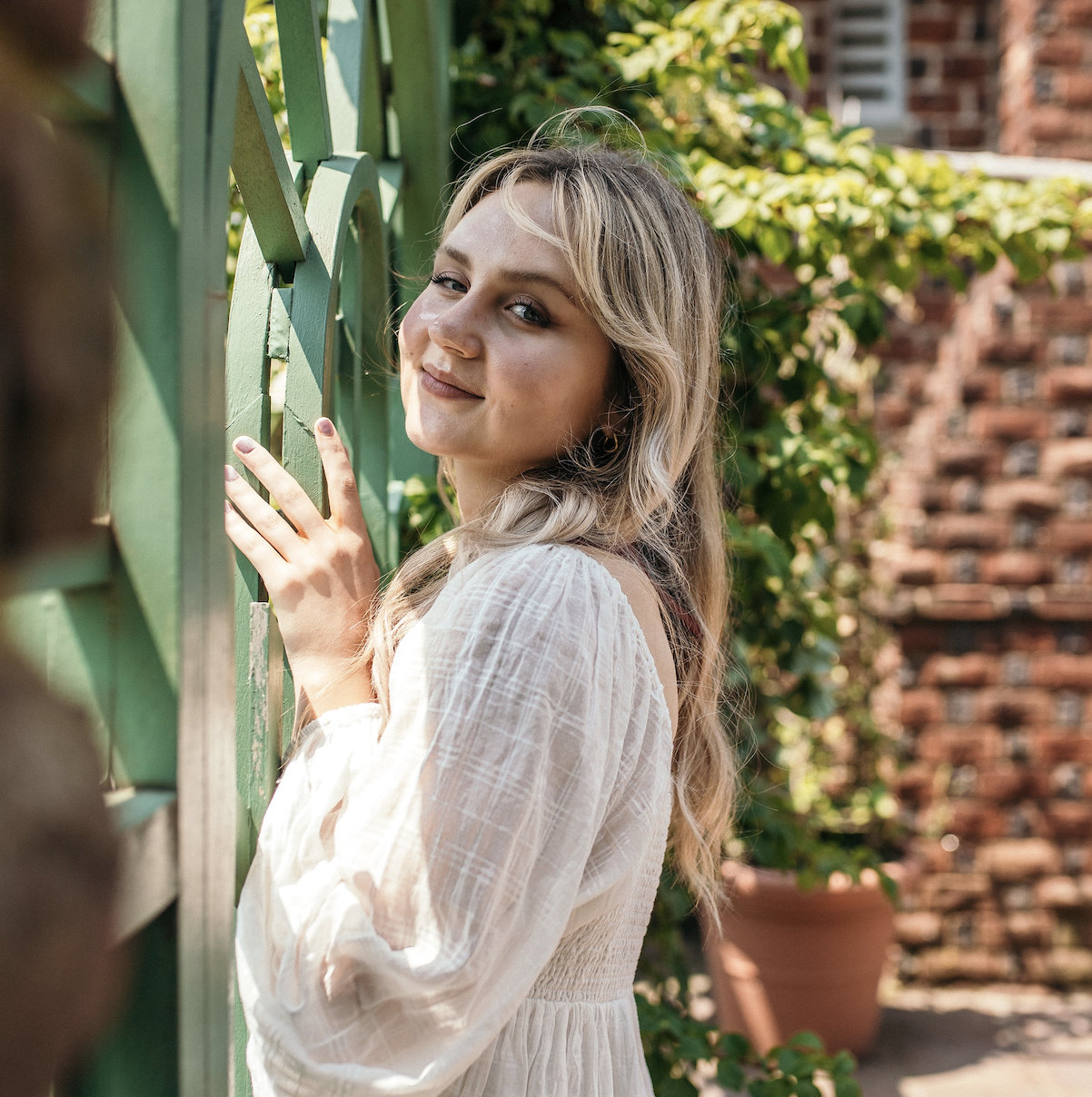 Madeline Merinuk is woman&home's US lifestyle news writer, covering celebrity, entertainment, fashion, and beauty news.

She graduated in 2021 with a B.A. in Journalism from Hofstra University, winning multiple student journalism awards, including a National Hearst Award, during her time there. After graduating, she worked at today.com, the digital site for the Today Show, where she wrote pop culture news and interviewed big-name personalities like Emily Ratajkowski, Haley Lu Richardson, Emma Corrin, and more.
Her personal interests, in no particular order, are: cheese, Joni Mitchell, reading, hot yoga, traveling, having multiple chapsticks in every handbag at all times, and dancing to ABBA songs as if she were in the Mamma Mia movies.