Did the Pepsi kid get his jet and where is John Leonard today?
Pepsi, Where's My Jet? is one of Netflix's new hits, but how did the real-life case end?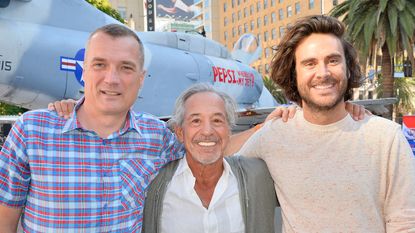 (Image credit: Jerod Harris/Getty Images for Netflix)
woman&home newsletter
Sign up to our free daily email for the latest royal and entertainment news, interesting opinion, expert advice on styling and beauty trends, and no-nonsense guides to the health and wellness questions you want answered.
Thank you for signing up to Woman & Home. You will receive a verification email shortly.
There was a problem. Please refresh the page and try again.
In 1996, a man with a bold plan tried to cash in Pepsi points for a Harrier fighter jet worth over $30 million.
That man was John Leonard and his story has captured the imagination of viewers after Netflix released a new docuseries about the saga called Pepsi, Where's My Jet?
The series takes us back to the 90s, when Pepsi launched a commercial offering fans "Pepsi Stuff" – sunglasses, leather jackets and other bits and bobs which they could earn through "Pepsi Points," accrued by buying cans and bottles of the soda.
Now, the issue comes from one of their loftier additions to the "Pepsi Stuff" – a Harrier fighter jet.
They offered the military jet for the price of seven million Pepsi Points, clearly thinking the price was a humorous joke. Especially considering the jet was worth $23 million (the equivalent to $37 million today).
John Leonard, however, took them at their word. Finding a loophole in the rules, stating that Pepsi Points could be purchased at 10 cents each, he and his friend Todd Hoffman tried to take them up on their offer.
So, was he successful?
Did the Pepsi guy get the jet?
Alas, there's no happy ending here. John Leonard did not win his case against Pepsi. The court case, Leonard V Pepsico, Inc, was decided on August 5, 1999.
Judge Kimba Wood rejected Leonard's argument on several grounds, and the legalese included
The advertisement featuring the jet did not constitute an offer under the Restatement (Second) of Contracts
The court found that even if the advertisement had been an offer, no reasonable person could have believed that Pepsi seriously intended to sell a jet worth roughly $37.4 million for $700,000 – in legal terms, it was considered puffery
The value of the alleged contract meant that it fell under the provisions of the Statute of Frauds, but the statute's requirement for written agreement between the parties was not fulfilled, so a contract had not been formed.
Moreover, the conclusion was had that the advert was "evidently done in jest" and that "the notion of traveling to school in a Harrier Jet is an exaggerated adolescent fantasy."
More findings of the court which argued against any legitimacy to John's claims included
"The callow youth featured in the commercial is a highly improbable pilot, one who could barely be trusted with the keys to his parents' car, much less the prize aircraft of the United States Marine Corps"
"The teenager's comment that flying a Harrier Jet to school 'sure beats the bus' evinces an improbably insouciant attitude toward the relative difficulty and danger of piloting a fighter plane in a residential area"
"No school would provide landing space for a student's fighter jet, or condone the disruption the jet's use would cause."
What happened after Leonard v Pepsico, Inc?
Pepsi continued to air the commercial, in a twist that might surprise some, but it updated the cost of the Harrier Jet to 700 million Pepsi Points - adding a slightly cheeky "Just Kidding" disclaimer.
The case reached such levels of notoriety that the Pentagon got involved.
They stated that the Harrier Jet would not be sold to civilians without "demilitarization", which, in the case of the Harrier, would have included stripping it of its ability to land and take off vertically.
Where is John Leonard today?
Well, we know one thing for sure – he isn't riding around in a Harrier Jet.
John is now 48 years old and living in Talkeetna, Alaska.
He works as a national park ranger and lives with wife, Dottie, and their two children, a daughter and a son.
The Guardian caught up with John before the docuseries dropped on Netflix, and it turns out he has some regrets about the court case.
He said,"Over the years I've been sensitive to it, because even close people have said 'Well, you're an opportunist.'"
"Lawsuits like this end up being compared to the McDonald's hot coffee case, the kind of ambulance-chaser thing. And that hit me wrong. Looking back on it, it was opportunistic. Absolutely. But that's not always a negative thing. And back then I wholeheartedly thought that we were going to get the jet."
"What I struggle with today," he added, "is how can I have really thought that I was going to get the jet? I'm 48 years old now, and I'm now looking back on it like 'what kind of dips**t were you, man?'"
Sign up to our free daily email for the latest royal and entertainment news, interesting opinion, expert advice on styling and beauty trends, and no-nonsense guides to the health and wellness questions you want answered.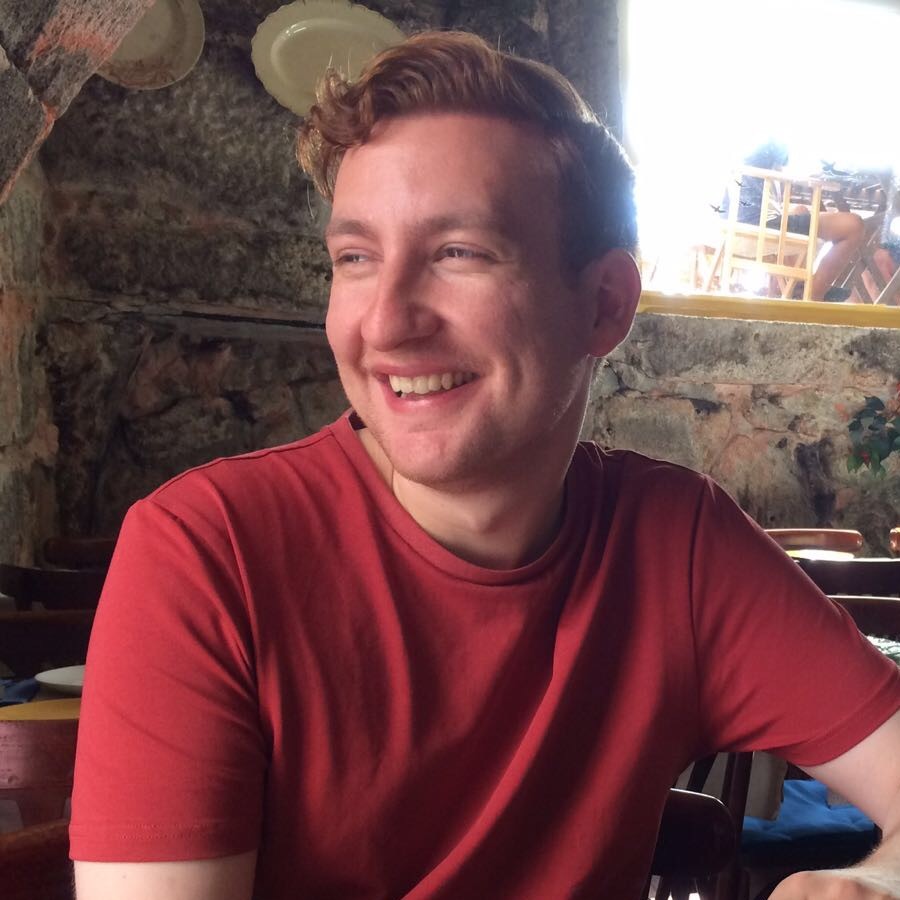 Jack Slater is not the Last Action Hero, but that's what comes up first when you Google him. Preferring a much more sedentary life, Jack gets his thrills by covering news, entertainment, celebrity, film and culture for woman&home, and other digital publications.
Having written for various print and online publications—ranging from national syndicates to niche magazines—Jack has written about nearly everything there is to write about, covering LGBTQ+ news, celebrity features, TV and film scoops, reviewing the latest theatre shows lighting up London's West End and the most pressing of SEO based stories.