'It is a dream to be in my position' Deborah James opens up about beating 'incurable' cancer
Brilliant news!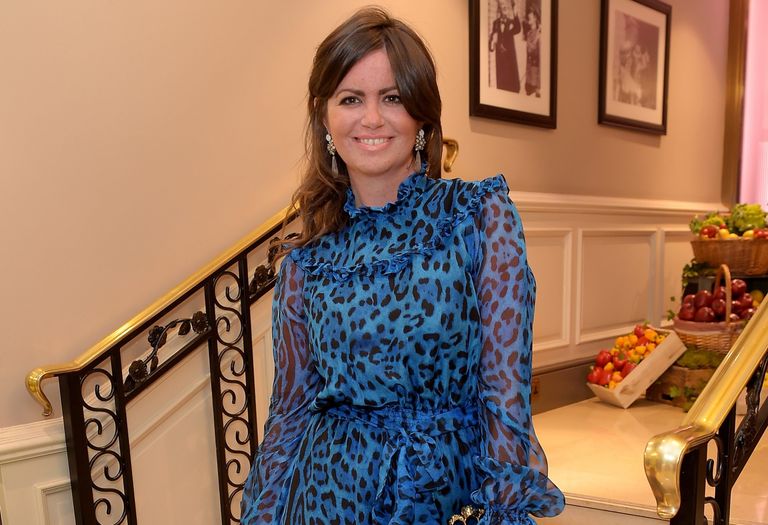 BBC presenter Deborah James was diagnosed with stage 4 incurable bowel cancer three years ago, but has revealed she's now free of the disease.
Deborah James has been very vocal about her cancer battle, hosting a podcast called You, Me & The Big C as well as frequently updating her Instagram account.
The presenter recently appeared on an episode of Lorraine, where she opened up about having to shift her mindset. She said, "It is a dream, to be in my position.
"To suddenly go from planning your death, and I genuinely was planning my funeral. To now suddenly think, now I have a future – it's a really hard mind shift."
Deborah James was diagnosed with stage 4 bowel cancer that had spread to her lungs in 2016. She had initially been told it was irritable bowel syndrome (IBS).
Taking to Instagram, the presenter wrote a heartfelt Instagram post to update fans on the big news. In it, she reflected on years of operations and treatment, and just how much she went through.
'Ok Cancer - you chose the wrong girl. 3 Years on, 10 operations, too many scans, a lot of chemo, some fancy drugs, lots of tears....I'm still standing - and you (according to my most recent scans!) are still sleeping! In fact, we have cut you out, burnt you, zapped you, ablated you, used radiotherapy, used targeted therapy, used every tool in the book and right now in fact according to my team we are "rewriting the text book!".'
She then went on to explain how she was feeling overall, describing the experience as 'bonkers'.
Deborah said, 'It's a bit bonkers (and I haven't honestly processed this for a few reasons), but right now, I have no evidence of cancer in my body!!. Which seems bonkers considering at one stage I had 15 tumours! And the stats (8% survival at 5 years for metastatic Bowel Cancer) are against us. Yes I'm beyond happy. Have I celebrated. No! (I should!) BUT I'm realistic.'
She added, 'Yes I'm in a place I never thought possible. But I've been here once before a few years ago and it was whipped away from me 6 weeks later! So I'm prepared. We all are. I'm still on treatment (tomorrow in fact!). Praying it continues to work. Being beyond grateful to be here today.......still taking it one step at a time. Maybe one day I'll do slightly larger steps and start looking beyond the next 2 weeks! I hope!.....in the meantime I'll just keep "living"....'
Deborah James' Instagram account, where she uses the handle 'bowelbabe', was overwhelmed with positive comments, with over 23,000 liking her monumental update.
Donna Idea wrote, 'Oh my darling WELL DONE!! Go you so incredibly happy for you and so admire your strength and resilience 💞💞💞'
Lydia Bright added, 'I am so happy to read this. You are amazing 💗'
And Clemmie Telford said, '🙌🏼❤️😭💥☀️🎂🤸🏽♀️🎉🍾 amazing amazing news. You are incredible. Xxx'
Lucy Buglass is a Digital Writer specialising in TV, film and lifestyle content and has written for What's On TV, GoodtoKnow and Whattowatch.com. She's passionate about entertainment and spends most of her free time watching Netflix series, BBC dramas, or going to the cinema to catch the latest film releases. In her spare time, she writes film and television reviews for JumpCut Online and her own blog, Lucy Goes To Hollywood.