8 Dawn French Quotes That Will Make You Smile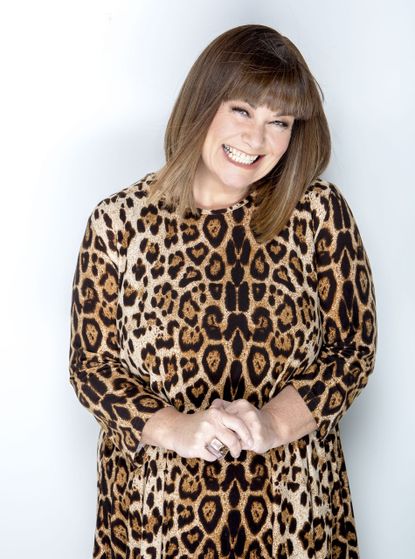 It's not without reason that Dawn French is one of the most well loved stars on TV, with her impeccable comic timing and earnest delivery never failing to make us smile. For that reason, we've rounded up her very best quotes, from the downright funny to those we can't help but relate to. Grab a cup of tea and have a read of these...
On her 'actual life' persona: 'In actual life I am a grumpy old bag.'
On being a work of art: 'If I had been around when Rubens was painting, I would have been revered as a fabulous model. Kate Moss? Well, she would have been the paintbrush.'
On uncomfortable undies: 'That's the awful thing about dating. Tight underwear. We would all like to be in a big bra and pants and when you are in a secure relationship you can do that.'
On getting older: 'Why would I worry about getting older - what's to moan about?'
On her teenage daughter: 'My daughter couldn't care less about me being famous. She finds it revolting and, like a lot of teenagers, is virtually allergic to me. That started at 12 and hasn't gone anywhere yet.'
On the brilliance of women: 'I'm constantly astounded by how amazing women are. And as we go through all these different stages of life as long as you share them with others and say, 'Well, this is bloody weird', you can get through everything.'
On style: 'I am a kid in the dressing-up box at heart.'
On being compared to her mum: 'It's not that I don't like my mum's face; it's just that it belongs on her, not me.'
Can't get enough of Dawn French? Us neither, which is why we've teamed up with the television star to host an exclusive woman&home evening on Tuesday 17 November at London's The Vaudeville Theatre, as part of the West End run of her hilarious solo show, 30 Million Minutes. Book your tickets here for £19.50 to watch her show, take part in a special one-off Q&A and receive a free programme.
After you've booked, submit your questions via email to womanandhome@timeinc.com with the subject line 'DAWN FRENCH QUESTION' for the chance to finally have your question answered by Dawn French herself. Tickets are limited and selling out fast - you don't want to miss this special night!