w&h Exclusive: PM David Cameron Reveals His Signature Dish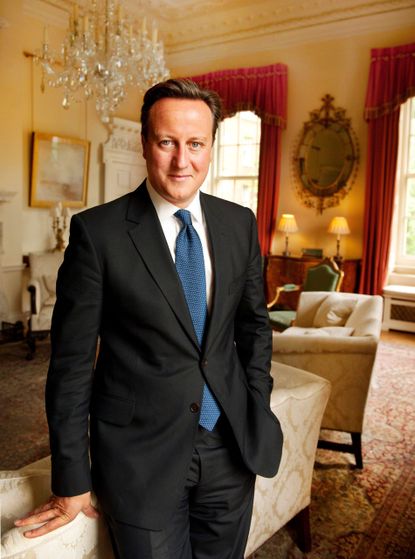 'I love cooking; it's a very good way to get your mind off things', says PM David Cameron in our new April issue. 'My signature dish is probably something slow-cooked - like belly of pork or shoulder of lamb.'
In an exclusive interview for woman&home magazine,Prime Minister David Cameron has revealed the details of his perfect night in, why he's not interested in clothes and how his children feel about the job he does.
In advance of the General Election, Woman&home's Editorial Director Sue James, quizzed the Prime Minister on behalf of the magazine's influential 40+ female readership - a first for a women's glossy magazine.
As well as questions about Conservative Party policy on immigration, the health service and our economy, she also asked him to reveal his more personal side. And he gave her an interesting insight in to life behind-the-scenes at Number 10 which has already been picked up by BBC News, The Daily Mail, The Times and The Guardian.
His perfect night in? 'That's easy. It involves cooking - and eating - then watching a good detective drama on TV - orHouse of Cards. Ideally we'd be at our house in Oxfordshire, which feels more and more like home.
'I love cooking; it's a very good way to get your mind off things. Yesterday I made roast chicken and all the trimmings and my signature dish is probably something slow-cooked - like belly of pork or shoulder of lamb. I'm also an obsessive barbeque-er;one of the most exciting moments of the year for me is when the cover comes off the barbeque!'
Read our full interview by downloading w&h April now