Dancing with the Stars gets first same-sex pairing featuring JoJo Siwa
In its 30th season, Dancing with the Stars shimmies into the future with the first same-sex couple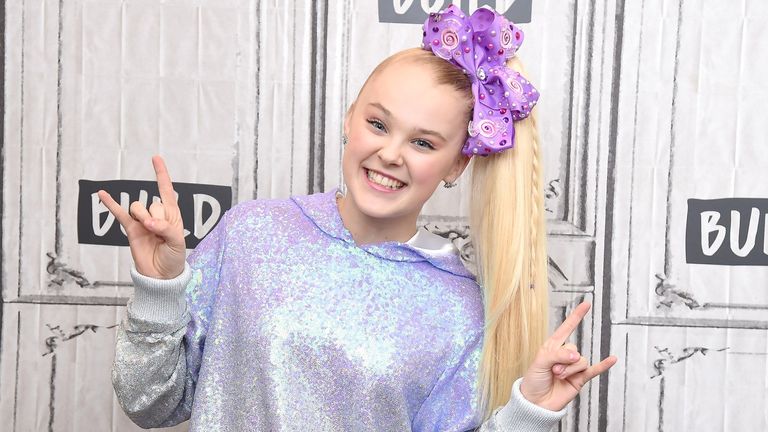 (Image credit: Gary Gershoff/WireImage/Getty)
During a panel for DWTS on Thursday, host Tyra Banks and executive producer Andrew Linares revealed that the upcoming season will feature a same-sex partnership for the first time. Andrew said that JoJo Siwa, who recently came out as a member of the LGBTQ+ community, will be paired with a woman dancer.
During the Television Critics Association (TCA) panel, JoJo Siwa was unveiled as one of the first two celebrity contestants who will be competing in the ABC series for its 30th season.
She was announced along with Olympic gold medal gymnast Suni Lee.
---
Additional celebrities who will be showing off their moves (or lack thereof) will be revealed on Good Morning America on September 8.
Who is JoJo Siwa?
JoJo is a dancer, actress, singer and influencer who was named one of Time magazine's 100 Most Influential People in 2020.
She has more 60.5 million followers across her social media profiles and over 3.6 billion views on her It's JoJo Siwa YouTube channel.
She first found fame appearing on two seasons of Dance Moms, before breaking off to release singles like Kid in a Candy Store and Boomerang.
She came out as being part of the LGBTQ+ community on social media in January 2021.
In February 2021, JoJo revealed that she was in a relationship with her best friend, Kylie Prew.
Discussing how she identifies, Jojo is quoted as saying, "Technically I would say that I am pansexual, because that's how I have always been my whole life is just like, my human is my human." In the same interview, she mentioned that she also uses the terms "gay" and "queer"
Speaking about her upcoming DWTS season and having a yet-to-be-announced female partner, she said at the TCA panel, "I think it's cool, I think it breaks a wall that's never been done before."
GLAAD responded to the news with a statement from Anthony Allen Ramos, GLAAD's Head of Talent, "At 18, JoJo Siwa is once again using her platform to inspire and uplift the LGBTQ community. As one of today's most watched and celebrated programs on television, Dancing with the Stars and Tyra Banks are making the right decision to feature JoJo Siwa competing alongside a female professional dancer."
"The show has such a wide, far-reaching audience and there is a real opportunity here for people to celebrate the same-sex pairing and root for JoJo and all LGBTQ young people."