'Dancing makes me feel free' Strictly judge Motsi Mabuse opens up on how she and sister Oti Mabuse left South Africa
Exclusive!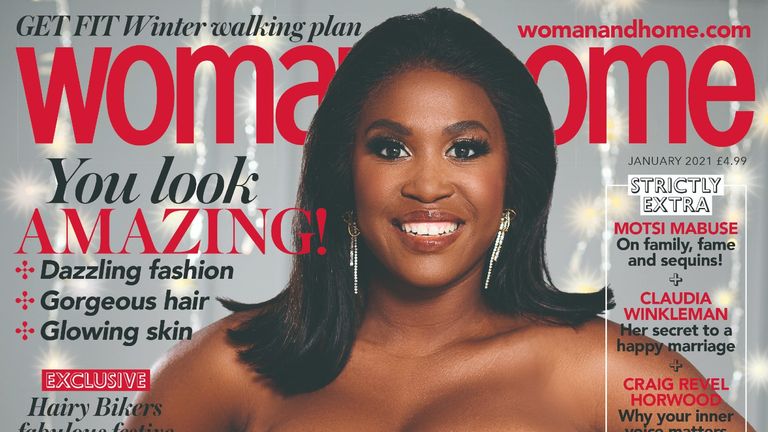 (Image credit: Future)
She burst onto our screens as a judge on Strictly Come Dancing in 2019, bringing glamour and sparkle.

And the BBC1 show is the perfect place for Motsi Mabuse, 39. Strictly is known for its camp fun, high glamour and lashings of sequins, and on our shoot it becomes clear that Motsi and sequins are a match made in heaven!
When she's not judging celebrities in pursuit of the coveted Glitterball Trophy, Motsi lives in Germany with her husband Evgenij Voznyuk and their two-year-old daughter.
When conversation turns to family, Motsi's eyes light up in the same way they do when she's discussing her craft. It's clear to see how much the two things mean to her.
But following the Black Lives Matter movement, Motsi 
is also aware of how important it is to 
use her fame to help push for necessary changes, both on- and off-screen.

Dancing has given me the ability 
to feel freedom and joy, when that wasn't possible growing up. In South Africa, understanding your worth is something that's always going to be an issue. The best decision I ever made was having the courage to be free, and the courage to take things in my own hands – although I've still got lots to learn.

I find it easy judging my sister, Oti, 
on Strictly. She's dedicated, ambitious and authentic. I think everybody has 
seen Oti grow and she has proven her worth.

This year Oti turned 30. I told her that between 30 and 40 is 
one of the most essential stages in life because it's when you take charge of how the rest of your life 
is going to be. In your 20s you can fool around and blame it on being young, but you can't do that in your 30s.
For our full interview and shoot with Motsi, pick up the January 2021 issue of woman&home now