Cold Feet fans left divided by surprise new romance in season finale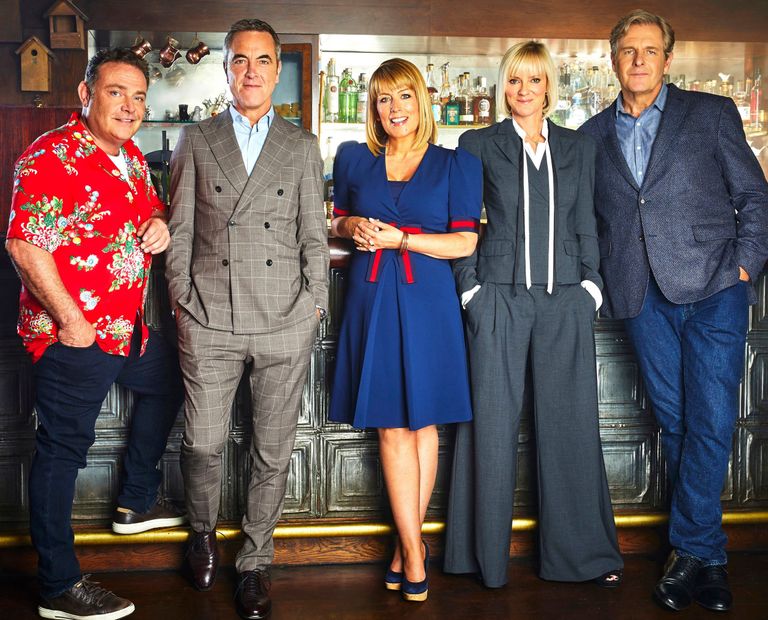 By Amy Hunt
Last night viewers tuned in to the season finale of Cold Feet, and it seems the last episode of series eight went down a storm.
The episode included some of the key storylines of the season, with emotional scenes showing Jenny going through chemotherapy to treat her breast cancer.
But fans were particularly floored by one storyline, which saw a blossoming new romance within the group. Adam and Karen were beginning to act their feelings for each other in the epiosde, but it seems their budding relationship divided fans.
While some were definitely not on board, with one saying, 'It doesn't seem right, to me, somehow! 🤷♀️', others were delighted with the development.
One Cold Feet fan commented, 'They make the perfect couple! 💑❤️', and another wrote, 'so glad Karen & Adam got together to they are perfect for each other x🥰x'.
And a third also wrote, 'I actually love these two'.
The group also had mixed feelings, with many of them upset about it at the beginning of the episode. However, the friends soon came around, and Adam and Karen finished up the episode happily holding hands.
Elsewhere in last night's episode, there was also another light-hearted scene that proved particularly popular with fans, with many hailing it as 'brilliant' and 'hilarious'.
In an unexpected twist, the entire gang were transported on to the set of ITV programme The Jeremy Kyle Show. But of course, all wasn't as it seemed - as Pete was actually just daydreaming about him and his friends appearing on the show.
And, in typical Jeremy Kyle style, the imaginary moment had plenty of arguments and tussles between the gang.
Fans loved the tounge-in-cheek scene, with plenty of them sharing their thoughts about it on social media.
One wrote, 'Not laughed so much in ages 🤣🤣🤣 Brilliant', while another commented, 'Genius writing😍🤣'.
A third also said, 'Utter comedy gold! ❤️😂', and a fourth shared their opinion, writing, '#hilarious couldn't stop laughing #jeremykyle'
Other fans loved the episode so much that they confessed they were disappointed the series was coming to an end. One viewer said, 'Love this episode gutted it's the last absulotly brilliant xxx'.
What did you think of the episode?