This Christmas card has been called 'utterly inappropriate' for mocking Alzheimer's
Alzheimer's Society has slammed the card for being derogatory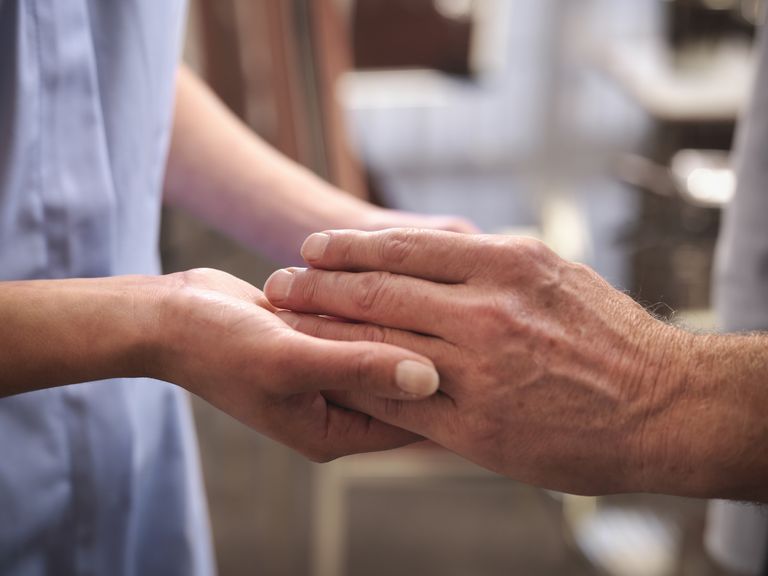 (Image credit: Getty Images/Cultura RF)
Christmas cards come in a variety of designs, whether you want something heartfelt or humorous. But one company has been criticised for mocking Alzheimer's with their controversial cartoon.
The Christmas card was created by comic company Modern Toss, and features an illustration of an elderly man being led away from the dinner table.
One of the characters asks, 'Where are you going with dad?' to which another replies, 'I don't care if he's got Alzheimer's, no one sticks their c*ck in the turkey.'
The Christmas card has received backlash from Alzheimer's Society, who has demanded that it be removed from sale. They added that it's "damaging" to the way that society views those living with the disease.
Helen Foster, director of communications for the charity, said, "Although we like a joke at Alzheimer's Society as much as the next person, and many people with dementia and their families may use jokes and humour as a way of coping with how they feel, the content of this card is misinformed, utterly inappropriate and actively damaging to the wider representation of people living with dementia."
MORE: Christmas card etiquette rules only old schoolers will know
She added, "Suggesting that people living with Alzheimer's would behave in such an extreme way is not only an inaccurate representation of the symptoms of Alzheimer's disease, but it is also deliberately derogatory to people living with Alzheimer's and dementia."
In addition to this, Helen noted that "half of people with dementia feel isolated and lonely", and a lot of this is due to the stigma that comes with the condition.
But it wasn't just the dirty joke that concerned the charity, as the card also seems to imply that the person's grandchild only sees him once a year as it reads, 'See you next year granddad'.
Helen slammed this by calling it "hurtful and misleading", adding, "Even when people living with dementia don't seem to recognise loved ones, evidence shows that time with them makes a big difference to their emotional wellbeing."
Alzheimer's Society contacted the company to ask for the card to be removed. Following this, the card seems to have been removed from retailers, including Amazon and comedycard.co.uk, as well as Modern Toss' own website.
In addition to this, the charity has offered Modern Toss company training with Dementia Friends "to help guide any future depictions". According to the charity, more than 520,000 people are living with the disease.