There's an incredibly moving story behind this year's Asda Christmas advert
So sweet!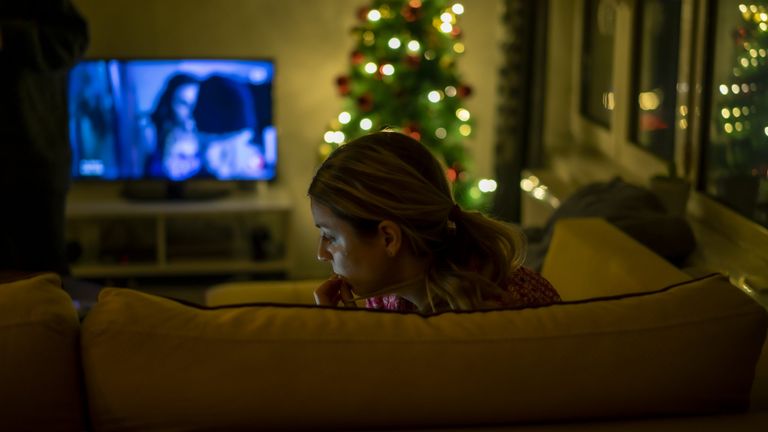 Now we're in November, we should start to expect a lot of Christmas adverts flooding our screens over the next few weeks. And it seems Asda have aired the first one of the year.
Christmas adverts are an important part of the festive season, as many of them choose to tell a heart-warming story that will have you reaching for the nearest box of tissues.
Whether it's an animal friend like Monty the Penguin, or a celebrity like Elton John, a good Christmas advert has tugged at our heartstrings for years.
Asda's latest ad is no exception, as it has the power to make you well up in just two minutes. This one is focused on people who go the extra mile to make Christmas the special time it should be.
The advert follows an adventurous girl who was inspired by her late granddad. She is shown creating a rod out of his old walking stick, and hooks a bell jar onto it, before launching it into the Northern Lights sky.
She tells her brother that their granddad said it was 'Santa's leftover magic', and the pair then walk around the town, spreading the sparkle from the light in the jar, to make toys come to life, turn people into cartoon gingerbread men, and even give a cat a sleigh to ride in.
Their everyday UK town is quickly transformed into a magical winter wonderland, embodying all the things we love about Christmas time.
MORE: John Lewis and Waitrose ban Christmas crackers containing plastic toys
https://www.youtube.com/watch?time_continue=86&v=9ZnSLNld5Mc
MORE: This classic Christmas song is getting a post Me Too makeover
At the end of the ad, the brother uses the last drop of magic to create falling snowflakes in his sister's room for when she wakes up, saying, "Merry Christmas, spud". Adorable!
But it's the real life story behind the advert that makes it even more special. It was filmed in Tyldesley, Wigan, which has a real sense of community spirit about it.
Last year, Tyldesley residents were unhappy with their town Christmas tree, even claiming it was the worst looking one in the country.
As a result of this, Asda are heading back to Tyldesley to give out mince pies and hot chocolate to residents, and they're even providing giant decorations to make the tree look brilliant.
We love the story behind this Christmas advert, especially the fact its benefiting local residents to help them have a brilliant time celebrating.
We're excited to see what the tree looks like!