Miranda Hart No Longer Returning To Call The Midwife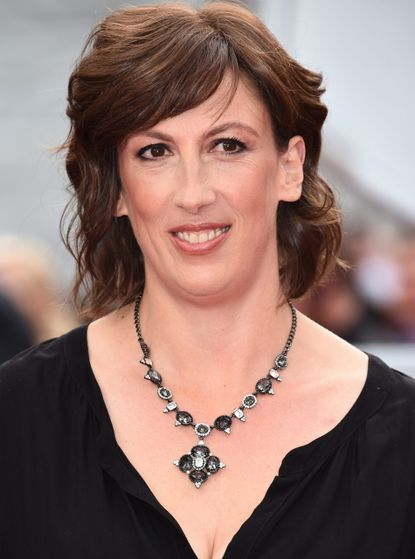 (Image credit: Rex Features (Shutterstock))
We've been missing the wonderful Camilla "Chummy" Fortescue-Cholmeley-Browne since her character moved to a mother and baby unit in series four. But our spiritis were momentarily lifted in April when it was announced that Miranda Hart would be returning to BBC's Call the Midwife for the 2016 Christmas special and the sixth series, airing in 2017.
At the time Neal Street Productions told the Sun (opens in new tab): "We've been bursting to share the news Chummy has left the mother and baby unit and is heading back to Poplar for series six! We're thrilled to be once again featuring Miranda Hart and her fabulous blend of warmth, strength and vulnerability as Chummy gets to grips with the medical and social challenges of the 1960s."
However today, Call the Midwife fans were dealt a devastating blow when news broke that Miranda, who missed most of series four and all of series five, has decided to pull out of series six and the Christmas special due to other work commitments. "Truly sad not to be playing Chummy this year", Miranda reassured fans they were still "in for a treat" with Dame Harriet Walter joining the show as a cast member "and more besides".
Can't wait to see the rest of the cast this Christmas? Get your CTM fix with these behind-the-scenes secrets from screenwriter Heidi Thomas...
On the family-feeling on set... I think it's lovely when you've got multiple generations interacting and learning from one another - the actors are a range of ages from young girls in their 20s to Judy Parfitt in her 70s. They all sing and dance on set - Miranda loves a dance in the caravan! And everybody brings their dogs to work. I often think we should do a spin-off called 'The Dogs Have Called the Midwife'!
On the real Chummy... Everybody wanted to know who the real Chummy was. I even had the nuns on the case because the nuns are good friends of mine. And they put out feelers and we did investigations and sadly what we found out was that Chummy was probably a composite of people that Jennifer Worth had known. She turned out not to have existed at all!
On taking care of the babies... Our midwifery consultant Terri Coates cares for the babies so well and keeps the set so warm that they often sleep through the whole filming process. It can be tricky because newborns are normally wakeful so Terri blows on their toes to get them to open their eyes so we can get that little shot. Usually when you hear the sound of a baby crying in the show, it will be a recording because if a baby cries for real, Terri will just step in and stop filming. That's why when you hear crying, you'll often only see the back of the baby's head! On being inspired... The characters have a life that goes beyond anything I create for them and there's these moments of magic, when I'm writing and I think I'm at the end of my imagination when Trixie or Sister Monica Joan or Sister Evangelina or whoever will just say something completely unexpected to me and get me going again.