BBC share first teaser clip of Gavin and Stacey Christmas Special
It looks like we are in for a treat...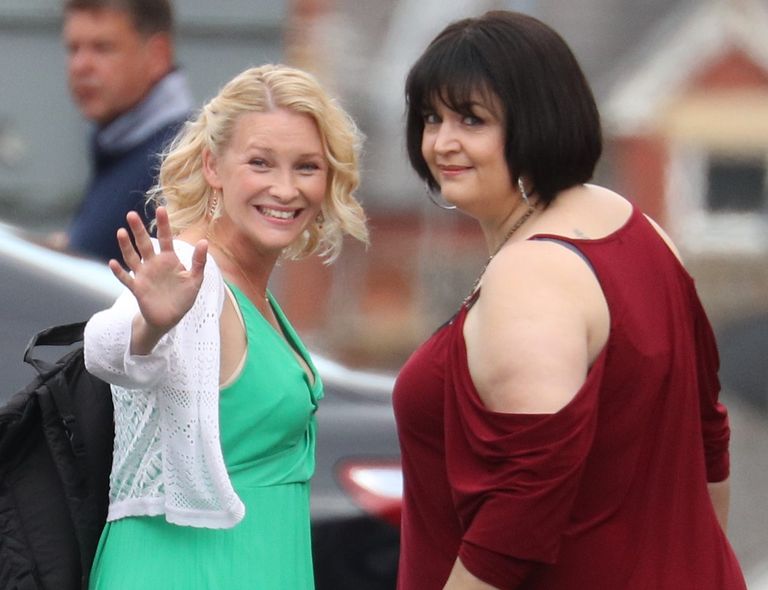 Christmas is just 29 days away and the return of Gavin and Stacey will make this year even more special.
The British sitcom ran for three series on the BBC from 2007 until 2010 - which means it's been almost a decade since Gavin, Stacey, Smithy, Nessa, Bryn and the gang have been on our screens.
But the BBC have released a special teaser clip, ahead of the show's return on 25 December.
The broadcasting network leaked a short snippet of the festive episode on BBC iPlayer yesterday.
The clip shows Bryn frantically grappling around in the kitchen trying to get Christmas dinner prepared - while the soundtrack of Wizzard's hit track I Wish It Could Be Christmas Everyday plays in the background.
He then checks his iPad and speaks into a walkie-talkie, saying, "Gwen, Jason, anyone? The table should've been set 37 minutes ago. And the plates are still at Stacey's."
Bryn then drops a bowl of food on the floor and Stacey and Nessa come to check on him.
The BBC have revealed that the festive episode will show the characters catching up, while having Christmas dinner at Bryn's house in Barry Island.
The creators of the show, James Corden and Ruth Jones (who play Smithy and Nessa), announced earlier this year they were writing a new episode of the show.
READ MORE: The UK's most hated Christmas song has been revealed
James tweeted the news back in the summer, with a picture of the screenplay.
He said, "Ruth Jones and I have been keeping this secret for a while. We're excited to share it with you."
The pair also released a statement, regarding the show's revival.
It read, "Over the last ten years we've talked a lot about Gavin and Stacey – where they might be today and what their lives might look like. And so in secret we took the plunge and wrote this one hour special.
"We've loved revisiting Barry and Essex again and bringing the characters back together has been a joy. We're so excited to get the chance to work with our fabulous cast and crew once more and to give fans of the show a festive treat this Christmas. Thank you BBC for helping to make this happen."
The hour-long Gavin and Stacey 2019 Christmas Special episode will air on BBC 1, on Christmas Day.