Michelle and Barack Obama share beautiful tributes to one another in celebration of their 27th wedding anniversary
Excuse us, we've got something in our eye...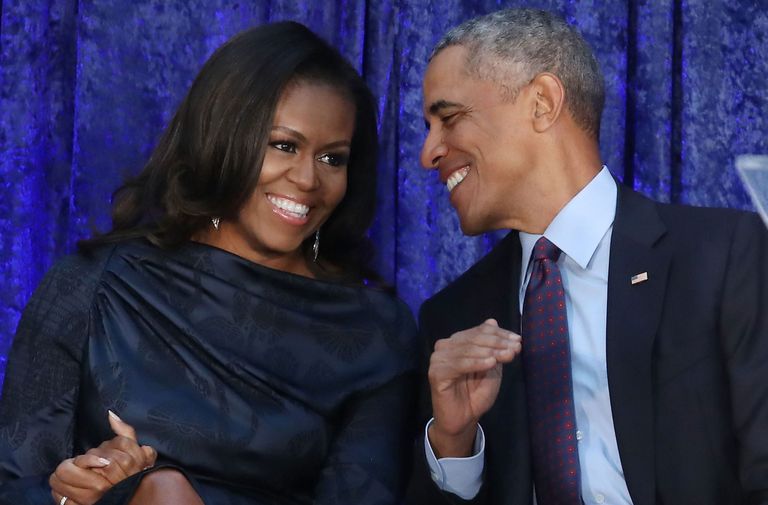 Barack and Michelle Obama celebrated 27 years of marriage yesterday.
The former US president and first lady took to social media to share never seen before photos of the two of them, paired with sweet messages in tribute of the special day.
Proving that her and Barack's relationship is still as love and passion-filled as when they first tied the knot, lawyer and author Michelle posted a photo of the two of them grinning amid a beautiful sunset overlooking a harbour beside the words, '27 years ago, this guy promised me a life full of adventure. I'd say he's delivered.'
Continuing the sweet message, Michelle gave a nod to the couple's two daughters Malia, 21, and Sasha, 18, both having left home for university.
READ MORE:Michelle Obama leaks her own personal texts from her mum – with hilarious results
'Here's to our next chapter of becoming empty nesters and discovering what's next,' she wrote, 'while still feeling the magic that brought us together all those years ago.
'Happy anniversary, Barack..'
Meanwhile, Barack shared a shorter and simpler but by no means less heartfelt post.
Beside another stunning image of him and his wife, the 44th president penned, 'Like the Beatles said: It's getting better all the time. Thanks, babe, for 27 amazing years!'
Responding to the emotional uploads, hundreds of the pair's followers left swooning replies beneath the Tweets.
'Happy Anniversary to @MichelleObama and @BarackObama! A couple that exemplifies what we all aspire our relationships to be! 💞 All the best to you both,' gushed one.
While a second added, 'Many more years of love and happiness. You two are amazing role models for your daughters and maybe one of them will want to be our President!' and a third continued, 'When you find your true love and take life's journey together, it's everything. The ups and downs being you closer together. Happy anniversary to America's best first couple. #CoupleGoals.'