Michelle Obama leaks her own personal texts from her mum - with hilarious results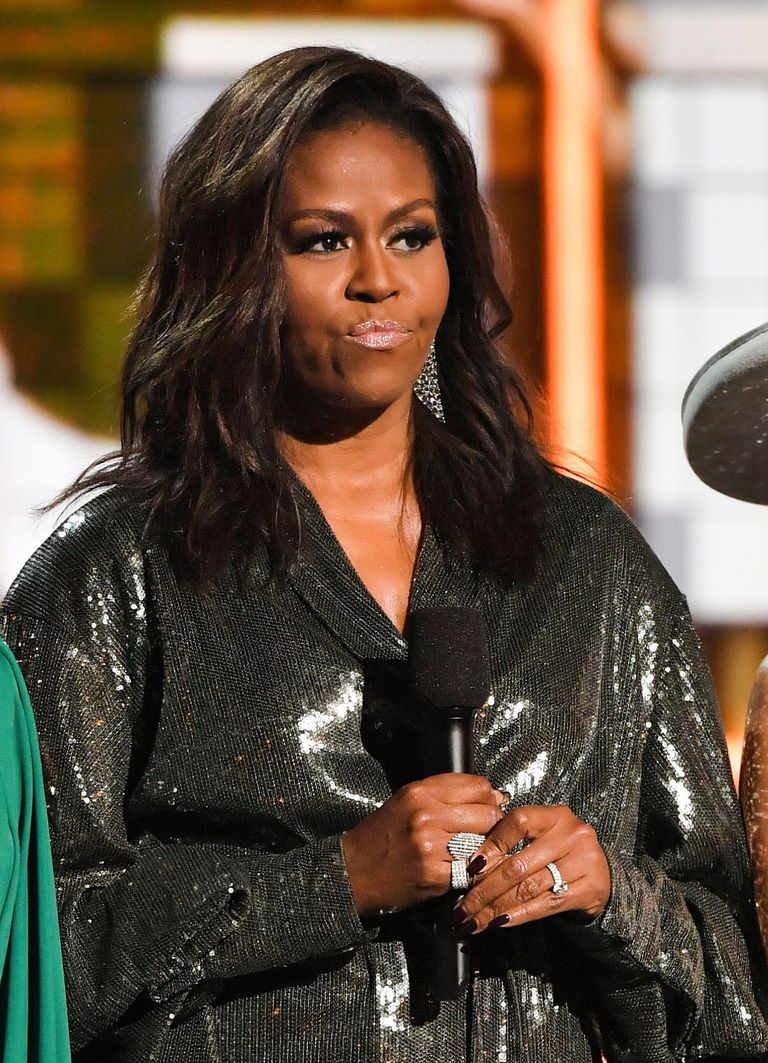 Despite receiving a standing ovation at the Grammys, Michelle Obama has hilariously revealed that her mum still doesn't see her as a "real" star.
The former first lady made a surprise appearance on stage at the 61st Grammy Awards on Monday, when she shared personal stories about how music had helped shape her life, alongside Alicia Keys, Jada Pinkett Smith, Jennifer Lopez and Lady Gaga.
"Whether we like country or rap or rock, music helps us share ourselves, our dignity and sorrows, our hopes and joys," she said. "Music shows us that all of it matters, every story within every voice, every note within every song."
Michelle was honoured with rapturous applause from the audience at the awards ceremony, with many viewers taking to Twitter to express their admiration for their "queen".
But Michelle's mother, Marian Shields Robinson, wasn't quite as impressed. Michelle took to Instagram today to share her mum's priceless reaction, tagging the hilarious text exchange with the hashtag #TextsFromMom.
"I guess you were a hit at the Grammys," Marian wrote.
"Did you watch it?!" Michelle responded. "I saw it because Gracie called me. Did you met any of the real stars or did you run right after you were done?" Marian wanted to know.
She went on to deny that her daughter had even told her she was going to be on the show, saying, "No you did not. I would have remembered that even though I don't remember much."
"I thought I told you," Michelle insisted, before declaring, "And I Am A real star…by the way…".
Michelle has previously praised Marian for keeping her "grounded". Appearing on The Tonight Show after leaving the White House, she said, "I couldn't have done this without you, Mom. Just having a multigenerational existence really kept us grounded. I love you, Mom – and I'm proud of you." We're sure she is, too.