Alex Jones admits she's 'terrified' about the birth of her second baby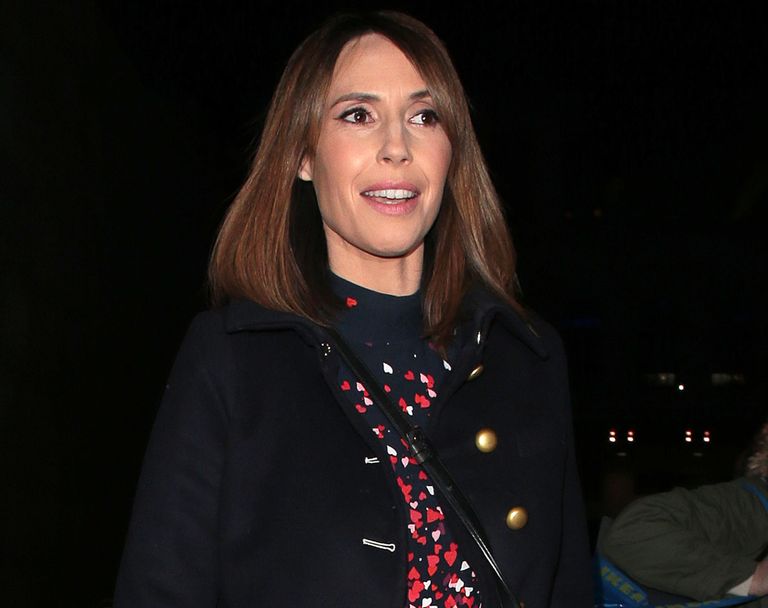 (Image credit: GC Images)
By Amy Hunt
In a new interview, Alex Jones has opened up about the severe 'baby blues' she suffered after her first child, and how 'terrified' she is about baby number two.
The One Show host, who announced her second pregnancy in December, has revealed that she is now 'on the homeward stretch' of her pregnancy and admitted that while she's excited, she's also terrified about the unknown.
'Everybody has nerves about being a mum and being a parent.
'Pregnancy for any woman is a period of excitement, but also slightly terrifying as you don't know what to expect.'
It's thought that Alex is very close to taking her maternity leave from The One Show, with her new bundle of joy expected to arrive in the early summer.
Alex, who is married to insurance broker Charlie Thomson, also candidly revealed that while she didn't have full blown post-natal depression, she experienced some very low feelings after the birth of her first son, Teddy.
MORE:Alex Jones reveals secret heartbreak as she opens up about devastating miscarriage she suffered in 2017
On the Guide Dogs' new series podcast, I See What You're Saying, she said, "There's a lot of talk about post-natal depression at the beginning, it can affect anyone of us. It is a horrible, horrible feeling.
"Because you should be feeling this incredible joy and you just feel like everything is so hard and it's never going to end.
"It's the baby blues and it does happen. It's incredibly normal to feel like that. You feel like it's just you at the time but you talk to other mums and you find it's really common. It passes and things get better. It gets easier. It does.'
Alex also spoke about her birthing plan for her second baby, revealing that she has opted for a birth centre, run by midwives, as she did for the arrival of her first child.
She said: "You can be transferred in an emergency and unfortunately for us we did have to be transferred in the end. But it was a relaxed atmosphere.
"All you want for your children is for them to be healthy."