The Award-Winning, Sell-Out Aldi Lacura Caviar Range Is Set To Return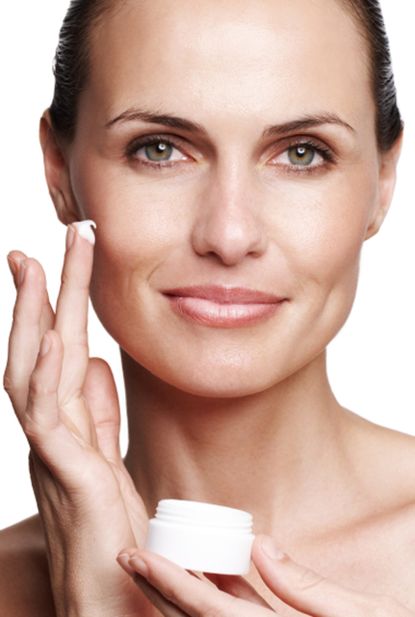 You need to put a note in your diary - the previously sold out Aldi Lacura Caviar range is set to return, but as they're only available to purchase as part of the supermarket's 'Special Buys' range they're set to sell out once again. When they last hit the shelves, Aldi sold 60,000 jars of their Caviar cream on the first day alone. As the brains behind the brilliant budget beauty range say: "once they're gone, they're gone."
When the Aldi Lacura Caviar Range (opens in new tab) first launched, it was lauded by everyone from beauty bloggers to the industry's top experts, and after the aldi lacura range sold out, it was subsequently selling for three times the price on eBay.
The reason for the range's success? Both affordable and effective, the aldi lacura product selection starts at just £1.29. Each product contains caviar extract which is rich in protein, vitamins and minerals which are great for plumingand fimring skin, as well as leaving you with a healthy glow.
Caviar extract also contains an anti-ageing property more commonly found in high-end expensive beauty products, such as La Prairie. However, for a slice of their youth-boosting secret formulas, you're looking at a price tag around £292.
So, what hero products should you be looking out for in the Aldi Lacura Caviar Range? Take a look...
Aldi Lacura Caviar Illumination 3 Minute Mask, £6.99
The hero of the range, the 3-minute cell renewal peel mask is one to add to your Sunday night regime. The weekly mask takes three minutes to work its magic and has been proven to stimulate cell renewal in the skin. Containing concentrated exfoliants, the mask will help to keep skin fresh, vibrant and illuminated.
Aldi Lacura Caviar Illumination Facial Wipes, £1.29
According to Aldi, this handy affordable wipes have been dermatologically tested to cleanse, tone and moisturise your with every use. Great for removing make-up before your nightly cleansing routine, they're also a must-have for handbags or hand-luggage only holidays.
Aldi Lacura Caviar Illumination 7 Day Intensive Treatment, £4.99
After one week of use, this face plumping secret in a pot it proven to increase skin hydration by up to 68%. Perfect for smoothing out tired-looking skin for a more youthful glow, you can use the cream on your face, neck and decollate, for an easy anti-ageing treatment that takes just 15 minutes a day.
Aldi Lacura Caviar Illumination Day Cream and Lacura Caviar Illumination Night Cream, from £6.99
The much-loved night cream, known to improve the moisture of your skin whilst you sleep, is the perfect skincare partner to the day cream - which has been shown to improve skin hydration by 58% within four hours of use.
Aldi announced that it's sell-out Lacura Caviar Illumination range will return to stores and online this week, on Thursday 3rd August.