Alan Rickman's heartwarming parting advice to his Harry Potter co-star
Matthew Lewis reveals the parting advice that he received from Alan Rickman on the set of Harry Potter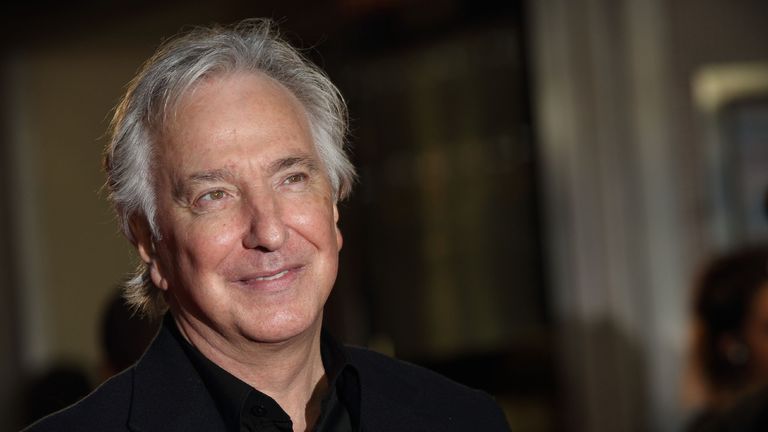 (Image credit: Mike Marsland / Contributor / Getty Images)
Matthew Lewis has revealed in a recent interview, the parting advice that the late Alan Rickman gave him on the last day on the set of Harry Potter and the Deathly Hallows Part Two.
Matthew Lewis featured as a guest on Inside of You with Michael Rosenbaum. In the interview, Matthew revealed that he and the late Alan Rikcham shared a touching moment on the last day of shooting the Harry Potter franchise.
Matthew told the interviewer that on Alan's last day on the Harry Potter set he received some great advice from the star. "On his last day I went to his trailer and I just said to him, 'Hey, I know it's your last day, and I just wanted to say this has been incredible, to have worked with you for so long.'"
Matthew said that he thanked the star for the past decade and for being kind to him over the years. Matthew said, "I just want to say thank you for allowing me to work with you for 10 years and not ever shouting at me or treating any of us as anything less than your equal.'"
Read more from woman&home:
• Best travel pillows for every kind of trip and sleeper
• Best scented candles for a gorgeous-smelling home
• Best Kindles for digital book lovers – we help you decide which one to buy
The actor revealed that Alan invited Matthew into his trailer and gave the young actor some sage advice. "He was like, 'Come on in.' And he put the kettle on, and we had a cup of tea and we chatted about what I was going to do in my career moving forward and what he recommended I do and I'm so glad I did that, I wish I did it five years earlier," said Matthew.
Matthew revealed that Alan suggested that he should try and become professionally trained. "He was talking about how he thought I should go to drama school", said Matthew as he joked, "that was probably him very politely criticizing me."
Alan said that "he could do it" and also encouraged Matthew to get into theatre in order to hone his acting skills. Matthew did indeed go into theatre and said, "he couldn't have been more right about that, I learnt so much more about myself, not just as an actor but as a person. What do I want out of life, what do I want out of this career, I learnt all of that on stage."
Fans loved this interview with the actor, one fan said in the comments, "Such a humble and cool dude. Glad to know a little more about him. Great interview!" Another commented, "Matthew was so humble and funny, awesome episode."