8 Things You Didn't Know About David Walliams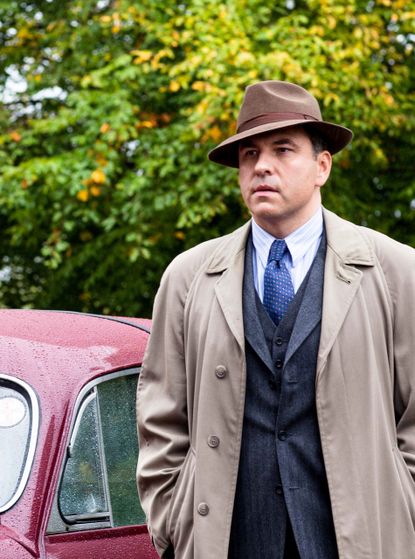 Jessica Raine and David Walliams star as Agatha Christie's crime-solving husband and wife, Tommy and Tuppence, in brand new BBC1 Agatha Christie drama, Partners in Crime (starts tonight), we find out what makes comedian David Walliams tick...
Do you find fame a pleasure or a burden?
Denise van Outen said this thing to me about fame. It's exciting at first, then it becomes really naff and a bit embarrassing. You can't turn it off. It's a bit tricky when something bad is happening in your life and you can't be the person that people want you to be, because someone's died or something. That's when it's kind of tough, especially because you're not like you are on Jonathan Ross or Little Britain, but you don't want to disappoint people.
Is there anything that does scare you?
I don't have a fear factor. Well, not much of one. And I'm willing to risk quite a lot - as a comedian, you're always risking a lot. You're risking failure, especially if you're improvising and going on TV shows trying to make comedy out of thin air. That is quite a risky business.
Does it bother you that people continue to speculate about your sexuality?
I think it's all about falling in love with the person and that is overlooked, really. I hate it when people 'confess' or 'reveal' their sexuality and also things can change for people over the years. So it is about the person but I also think it goes beyond that. You don't just fall in love with someone's body, do you? You fall in love with someone's soul and heart and brain.
My loves
Simon Cowell I love Simon. He is the best person to wind up I have ever met. He hates it. And I irritate him like hell.
Acting I love being someone else. So when I do characters [like in Little Britain], it is escapism.
Wearing a suit I've always liked to be a bit overdressed. But also, I'm physically big, and when you're big you've got to dress quite smartly otherwise you look a complete mess.
The Remains of The Day I've always been obsessed by the film and the book.
My hates
Mirrors I've always, always hated the way I look but that's OK, I'm a comedian, it wouldn't be good for me to be vain.
Las Vegas I didn't like the place. I wanted it to be people in dinner suits watching Frank Sinatra, but unfortunately it's people in shorts buying buckets of beer.
Celebrities who aren't gracious Why would you be anything but? When you're well known and on television, it's part of your life that you're recognised. It's a very fortunate position you're in.
Cross-country running at school I would always come last or second to last. By the time I got in, all the other kids would have got changed and be waiting for me. They would applaud the fat boys crossing the finish line in a slightly sarcastic way.
Partners in Crime begins on BBC1 on Sunday at 9pm.