35 of Jennifer Lopez's best looks: from iconic music video moments to times she shut down the red carpet
Jennifer Lopez, Jlo, Jenny from the Block. She's a woman who owns many titles, and always owns the red carpet.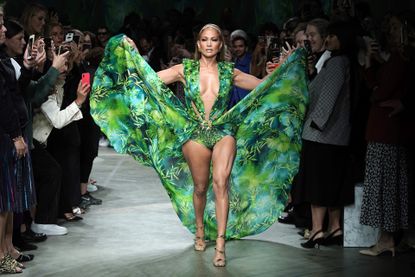 (Image credit: Getty Images)
Jennifer Lopez has ascended beyond being another Hollywood triple threat - that's someone who can act, sing and dance. The Maid in Manhattan actress has conquered the box office, topped the album charts and strut across every major stage in the world, but she's also managed to build an empire along the way.
Jlo Beauty gives us a glimpse into some of the beauty secrets that have kept her looking so young for the past few decades in the spotlight, and she's cemented herself a true style icon.
Whether she's one of the best dressed at the Met Gala or topping the list of Best Oscar dresses mingling with the likes of husband Ben Affleck at the Academy Awards, she's a fashion favourite - and we're going to dive into some of her most iconic looks over the years.
35 of Jennifer Lopez's best looks
1. A star is born - Jennifer Lopez's Oscars debut
In 1997, the up-and-coming Bronx native made her first appearance at the Academy Awards. She was accompanied by her first husband, Ojani Noa, and she was in promo mode for her movie, Selena.
Her first appearance at the Oscars evoked the charm of Old Hollywood, donning a stunning Badgley Mischka dress and wearing her hair in Rita Hayworth-esque waves.
2. Cute and casual for her first major movie promotion
In 1995, Jennifer Lopez would score her first major film role came in Money Train, alongside Wesley Snipes and Woody Harrelson. While the film was something of a flop, the world met Jennifer Lopez the burgeoning movie star. Here, she showcases her natural curls and wears a summery, floral dress. A much more casual figure than the fashion icon she'd become!
3. Sparkling at the Selena premiere
Perhaps her first leading lady moment on the red carpet, Jlo captured the attention of the fashion elite, the paparazzi and the world when she stepped out in this pale blue crystal-embellished gown with a navy blue wrap for the world premiere of her critically acclaimed movie, Selena, based on the life of the murdered pop star, Selena Quintanilla.
4. Jennifer Lopez meets Versace
This image from 1999 captures one of the earliest collaborations between Jennifer Lopez and Donatella Versace - a partnership that will blossom over the years. Here, Jennifer - with a lightened hair colour - rocks a disco ball inspired mini dress with her trademark soft makeup.
5. Cowgirl chic for the MTV VMAs, 1998
She's famously from the Bronx, but Jlo was more wild west than East Coast city girl for the 1998 MTV Video Music Awards. Flaunting her washboard abs with a barely there off-white crop top, a long overcoat and off-white flared trousers, Jennifer finished off her look with a white cowboy hat.
This is one of the first times we saw what would become a Jlo standard - a head-to-toe monochrome look.
6. Black and white glamour, 1999
In 1999, Jennifer Lopez attended her second ever GRAMMY awards wearing this chic black and white ensemble. A two-piece halter top and long skirt made from a sexy, leather looking material gave her a sleek silhouette, and the white fur stole gave the look a distinct touch of glamour.
7. The 1999 Vogue Fashion Awards
At the 1999 VH1 / Vogue Fashion Awards, Jennifer Lopez walked away with the award for Most Fashionable Artist - and it's not hard to see why. Accompanied by her then-boyfriend, Sean 'Puff Daddy' Coombs, Jennifer Lopez wore a disco inspired long-sleeved dress with a dramatic plunging neckline. To accessorise, she wore a huge diamond necklace.
8. The 2000 VMAs
Jennifer Lopez showed up to the MTV VMA awards in 2000 alongside her then-boyfriend P Diddy where won an award for her smash hit, Waiting for Tonight. But the real highlight was her all white outfit - an iconic look that's a go-to for Halloween costumes and celebrity fancy dress to this day. She and Diddy went for matching looks of sorts, him in a white T-shirt and jeans, accentuated with a diamond chain, Jlo in a Sean John crop top, flared jeans, and a white bandana.
9. All I Have music video, 2002
Jennifer Lopez's fashion prowess extended beyond the red carpet - and nothing showcased this more than her early 2000s music video for All I Have. She sparked a huge demand for baby pink coats with fur collars and sleeves. Plus, the lace up boots proved to be a timeless addition to any wardrobe.
10. Versace for the 2002 Oscars
Wearing Versace, Jennifer Lopez looked pretty in pale pink for the 2002 Academy Awards. What's most notable about this moment was her hairstyle - it was a deviation from her usual, sporting a 60s style mini beehive and relaxed ringlets. This look divided opinion at the time, with some suggesting she looked like she should've been heading to prom, not the Oscars.
11. Jean Dessès for the 2006 Oscars
In 2006, Jlo mixed things up, opting for an olive green she is rarely seen in. The dress came from fashion house Jean Dessès, who was a world leading fashion designer in the 1940s, 1950s and 1960s.
His designs reflected the influences of his travels, specialising in structural draped evening gowns in chiffon and mousseline, based on early Greek and Egyptian robes.
12. Valentino for the 2003 Oscars
This was a moment where Jennifer Lopez opted to evoke classic Hollywood, choosing an elegant Valentino sari-style gown in a pastel mint colour. With her hair slicked back and soft, minimal makeup, the look felt simple in the best possible way - effortless glamour.
13. Plum sequins at the 2012 Vanity Fair Oscar party
For one of the glitziest parties in the celebrity calendar, Jennifer opted for a sequin number straight from the Zuhair Murad Fall 2011 Couture runway. The gown sparkles in a deep plum shade, and lightens up in an ombre effect as it trails into a cranberry-hued skirt, and it features a deep, plunging neckline.
The Hustlers actress paired the glittering look with H. Stern jewels and a Swarovski bag.
14. Jlo's take on street style, 2012
Spotted in New York City in 2012, Jennifer Lopez embraced the cold weather with a fabulous faux fur coat in snow white. Sticking with her winning formula, her monochromatic look included a pair of sleek white trousers and a white purse.
15. Maternity fashion in 2007
Jennifer Lopez and Marc Anthony were married from 2004 to 2014, and their marriage produced Jlo's twin children, Max and Emme. In 2007, a few months before she welcomed the twins in February 2008, Jennifer was the picture of radiance in a flowing, Versace gown.
16. Jlo goes punk, 2013
One of her many appearances at the iconic Met Gala, Jlo switched up her usual style for 2013's PUNK: Chaos to Couture. Wearing what appeared to be a giraffe print, body hugging dress (from designer Michael Kors), the true star of the show was her gravity-defying quiff.
17. A fresh take on black tie, Met Gala 2023
To honour the theme of 2023, Karl Lagerfeld: A Line of Beauty, Jennifer Lopez upped the ante with a striking velvet and sateen Ralph Lauren halter. Revealing but classy, Jlo complemented the look with bold makeup and accessories, including sultry cat eyes and a a veiled fastener structured to look like rising smoke.
18. Head to toe sparkles, Met Gala 2019
For the 2019 Met Gala - which had a theme of CAMP - Jlo stuck with one of her most fruitful fashion partnerships, Versace. The jaw-dropping Versace dress along with her glittering headpiece gave an effect of falling diamonds whenever she moved, and she countered the icy diamonds with a pulse-racing plunging V neckline and a thigh-high slit.
The Wedding Planner actress paired the dress with iridescent platform heels, stacks of diamond bracelets, rings and a silver Judith Leiber clutch.
19. All American for the Met Gala, 2021
Another Met Gala, another year of Jennifer Lopez being one of the standouts on the red carpet. For 2021's In America: A Lexicon of Fashion theme, Jlo went with a Ralph Lauren dress that captured the Wild West.
The deep chocolate-hued gown featured a plunging neckline and sweeping train. It was accessorised with a faux fur and feathered shrug, a low-slung brown leather belt, layered choker, necklace and a wide-brimmed hat.
20. Jlo's Versace denim boots
Before she broke into Hollywood as a major actress, Jennifer Lopez was one of the Fly Girl dancers for the sitcom, In Living Color. And this look from 2018 proved she still knew how to rock an edgy, street-style outfit.
Up top, everything was oversized - big sunglasses, big white shirt. But below the waist, Jlo sported the controversial no-pants trend, instead wearing her jeans as boots. That's right, the denim boots (which actually have pockets and a belt, because, why not?) are from the Versace resort collection.
21. Racy and lacy, MTV VMAs 2021
The iconic actress and singer delighted the audience of the 2021 VMAs when she made a surprise appearance to hand out one of the biggest awards of the night. While she was there to present an award, she ended up stealing the show in a jaw-dropping and risqué outfit from designer David Koma.
22. Chanel for President Joe Biden's inauguration
Surely a career (and personal) highlight for the Out of Sight actress, Jennifer Lopez performed at the inauguration of President Joe Biden in 2021. Keeping to classic Chanel, Jennifer wore a ruffled silk blouse and a floor-length tweed coat, paired with Chanel pearl earrings, pearl bracelets, and pearl belt. However, she did sneak in some of her trademark sparkle with a pair of wide-legged, sequin trousers.
The Waiting for Tonight singer sang a medley of This Land is Your Land and America the Beautiful in the middle of which she spoke in Spanish.
23. Jlo takes on the Super Bowl
Jennifer Lopez and Shakira made history as the first Latinas to lead a Super Bowl half-time show in 2020, and Jlo relied on Versace to make her huge moment a fashion touchdown.
Wearing multiple outfits designed by the Italian fashion house, one standout was the nude bodysuit she revealed midway through the performance. According to The Hollywood Reporter, her bodysuit was decorated with 12,000 silver sequins and 15,000 hand-sewn Swarovski crystals.
24. Jennifer Lopez thinks pink for Marry Me
In a very meta moment, Jennifer Lopez's delightful blush pink outfit was not actually worn by the real Jennifer Lopez. That is, this ensemble was snapped while she was filming her 2021 romcom, Marry Me, in which she played a global superstar who marries a regular guy.
25. Shades of grey, 2023
A grey day might sound dull, but the Shotgun Wedding actress made her monochromatic look standout thanks to her clever styling. Playing with shapes and layering, Jlo wore an oversized, long grey coat over a sleek, belted grey jumpsuit. She added a touch of retro glamour with her 70s inspired aviators, and wore her honey-coloured hair loose with a centre-part.
26. A walk on the wild side, 2023
Jennifer Lopez has become the queen of monochromatic looks and soft colour palettes, so this animal print ensemble really took fans by surprise. While promoting her Netflix movie, The Mother, in 2023, she rocked head-to-toe leopard print, pairing a feathery Valentino minidress with matching bedazzled leggings, sparkling pumps and a pint-sized animal-spotted purse.
27. Wrapped up with a bow, 2020 Golden Globes
Jlo's appearance on the red carpet is always a gift to fashion lovers, and she took that concept quite literally for the 2020 Golden Globes.
Arriving in a green, gold, and white Valentino Couture dress adorned with a giant bow, Jennifer Lopez's look could easily have been inspired by presents left under a Christmas tree (the Golden Globes do take place in January, after all!)
28. Jlo channels classic Cher, 2021
For the Global Citizen Vax Live concert in 2021, Jennifer Lopez took to the stage in a jumpsuit which easily could've come from another pop icon's archives.
The beaded and feathered look - complete with Vrai jewels and rose-coloured feathers - screamed Cher in the 70s, but actually came from Zuhair Murad Couture. If the jumpsuit wasn't already reminiscent of vintage Cher, Jlo wore her hair long and flowing - another nod to the Believe singer?
29. Sheer cheek at the Met Gala, 2015
Her curves are the stuff of legend - and she's often been credited with making bigger bums and hips more mainstream - and Jennifer Lopez put them front and centre for the 2015 Met Gala.
Wearing a sheer Atelier Versace gown, the gown was perfectly in line with the theme (China: Through the Looking Glass), with the design evoking a fire-breathing dragon twisting around her torso with hot-crimson beaded flames and a sparkling red clutch.
30. In Tom Ford at the 2019 Oscars
No red carpet is complete without Jennifer Lopez turning heads, and that's exactly what she did at the 2019 Academy Awards. In a Tom Ford glitterball inspired dress, every curve was highlighted. The super-tight dress featured a mirror mosaic design, with Jennifer sporting a dark, metallic eye to highlight the dazzling number.
31. Jlo hits the After Party, Oscars 2019
Straight after her Tom Ford mirrored mosaic look, Jennifer Lopez switched into her second look of the night - but this after party outfit was far from an afterthought.
The Hustlers star's second look of the night for the Vanity Fair afterparty was the striking, strapless Zuhair Murad gown. Slightly evocative of a peacock, the dress featured black, purple, blue, and green sequins, and had a feathered accent across the bodice.
For a real Old Hollywood finish, she styled her honey blonde hair into sweeping waves.
32. Gucci at the Grammys, 2023
Leave it to the Let's Get Loud singer to almost steal the whole show just by appearing to present an award.
Jlo presented an award to Harry Styles at the ceremony in 2023, arriving on stage in a deep blue gown complete a plunging neckline and a high slit at the side. The elaborate gown included shimmering fringe around her hips and a dramatic, tulle-like detail at the sides that created a long train.
For accessories, Jennifer chose Bulgari earrings and layered necklaces.
33. Bennifer 2.0
First engaged back in the 2000s but sadly not making it down the aisle, Jennifer Lopez and Ben Affleck found themselves back together nearly two decades later. And their first red carpet appearance as a reunited couple was always going to be spectacular, but Jennifer's stunning (and sexy) white dress made it a memorable fashion moment.
Jennifer supported Ben's new movie at the Venice International Film Festival wearing a low-cut white gown adorned with silver detailing around the cleavage. The timeless look was from designer Georges Hobeika, and Jlo added old world glamour with Cartier jewellery.
34. Introducing Mrs Affleck
Their reunion broke the internet several times over - and then they went and took it further by getting married in a shotgun Vegas wedding in 2022. Jennifer confirmed she had indeed taken on Ben's surname as a married lady, and the world first saw Mrs Affleck for Ralph Lauren's Spring/Summer 2023 runway show.
Looking a bit Bonnie Clyde, the pair matched in sleek black outfits. Jennifer wore a stunning black pinstripe dress and cowboy hat.
35. *That* Versace dress
We've previously talked about Jennifer Lopez and Versace being something of a dream team, and their crowning glory came in 2000.
Turning up to the 42nd Grammy Awards, Jlo wore this now legendary Versace silk chiffon dress. The sheer fabric was printed with a tropical leaf and bamboo pattern, and cut with a very low neckline that extended well past Lopez's navel, while the waist of the dress was studded with citrine stones.
The dress was so popular, images of the outfit were reportedly downloaded 642,917 times in just 24 hours after the event from the Grammys website - and demand was so high the look has been credited for the invention of Google Images.
The power of fashion!
Sign up to our free daily email for the latest royal and entertainment news, interesting opinion, expert advice on styling and beauty trends, and no-nonsense guides to the health and wellness questions you want answered.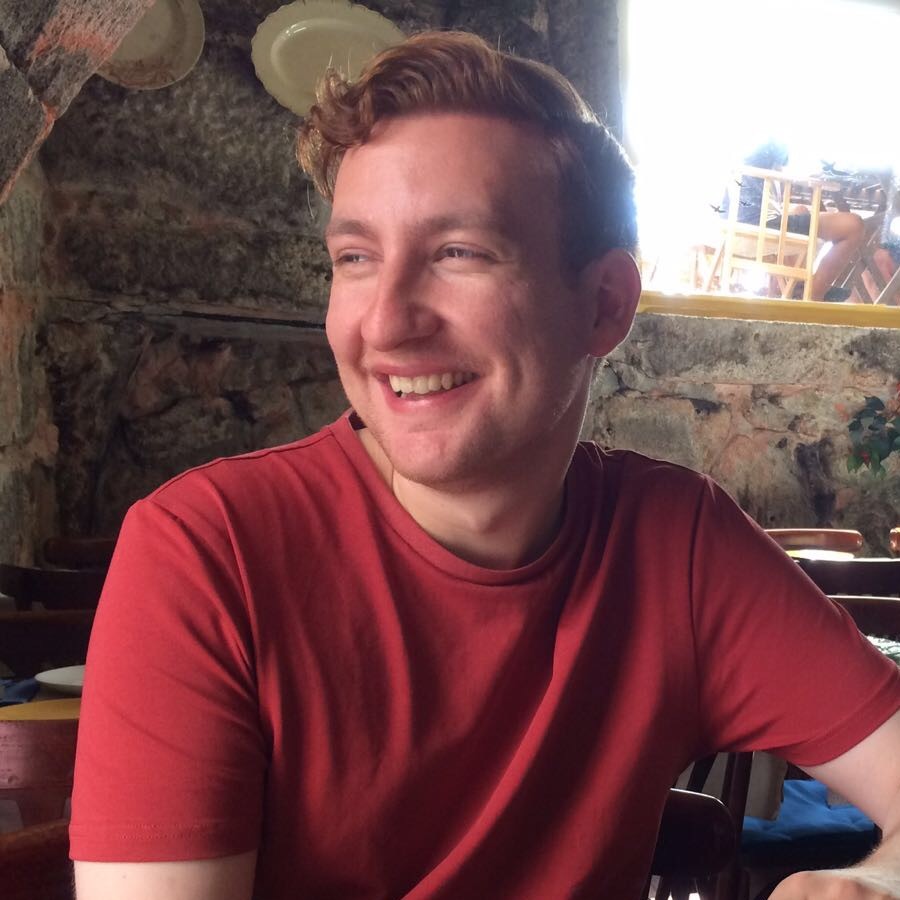 Jack Slater is not the Last Action Hero, but that's what comes up first when you Google him. Preferring a much more sedentary life, Jack gets his thrills by covering news, entertainment, celebrity, film and culture for woman&home, and other digital publications.
Having written for various print and online publications—ranging from national syndicates to niche magazines—Jack has written about nearly everything there is to write about, covering LGBTQ+ news, celebrity features, TV and film scoops, reviewing the latest theatre shows lighting up London's West End and the most pressing of SEO based stories.