Mrs Hinch reveals details of her second birth—and we love her honesty
The cleaning guru gave birth to a little boy last month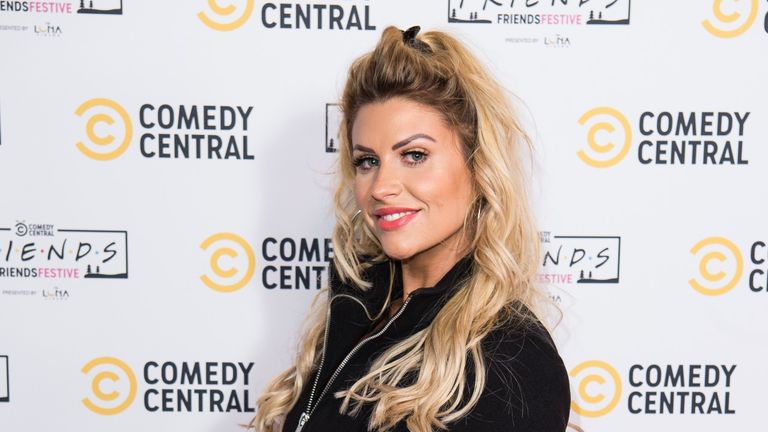 (Image credit: Getty)
By Sarah Finley
The cleaning guru, who we all know as Mrs Hinch, shared details of her second birth, via her Instagram stories - and we love how honest she's been.
Sophie Hinchliffe's baby was born on 22nd May, weighing a healthy 7Ib 4 ounces - while they went on to call him Lennie Alan James Hinchliffe.
However, she has since taken to Instagram to reveal the circumstances under which he was born - and wow what a story it is.
Sophie, who regularly shares cleaning hacks via social media, used the 'ask me anything' function on Instagram stories to reveal to fans that her waters broke 'all over a nurse' and that she didn't even make it to the labour ward.
When Mrs Hinch, the Instagram cleaning guru, originally revealed the news of her birth she shared a hospital picture of her cradling her new son, and said: "Hello Everyone. Jamie, Ronnie, Henry and I have a little someone to introduce to you. Born today, 22/05/21 at 12:56am, weighing 7lb 4 ounces, please meet Lennie Alan James Hinchliffe."
However, she gave more details last night revealing: "I ended up giving birth in a side room next to reception where partners weren't allowed," she said after her waters broke over a nurse.
She added: "Jamie could hear me screaming his name from the corridor but wasn't allowed in until they realised I wasn't going to make it to the labour ward so they let him in. He only caught the last ten minutes of it all."
---
More from woman&home:
---
The cleaning guru said she did have gas and air and also chose a different position to give labour in: "I pushed Lennie out on all fours and found that it was more painful in that position than lying flat."
What a woman - we love her for being so honest! Mrs Hinch was apprehensive about pregnancy after her first saw her being hospitalised. She told Fabulous magazine earlier this year: "With Ron it almost got to the point where I was in hospital more than I wasn't. So I'm just so grateful for a pregnancy that I'm quite enjoying, instead of being in a lot of pain and worrying all the time.
"Obviously I'm worrying about different things, like covid and the vibe is very different this time understandably, but generally I can't complain one little bit."