Lisa Snowdon reveals how therapy helped her recover from domestic violence trauma
Lisa Snowdon has spoken about the role of therapy in her recovery from an abusive relationship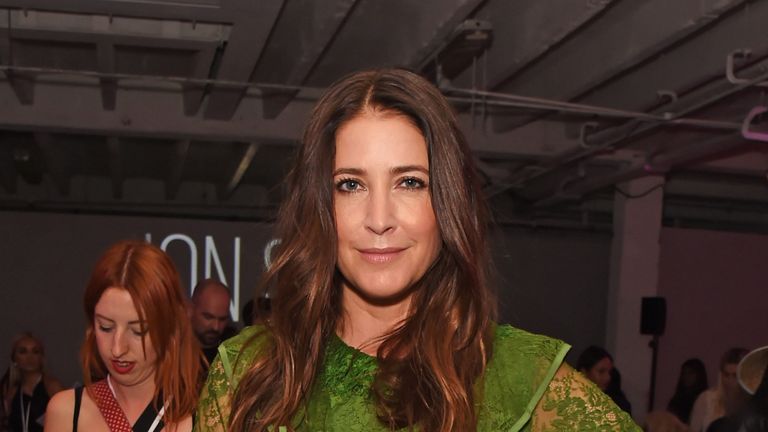 (Image credit: David M. Benett/Dave Benett/Getty Images)
By Emma Dooney
Lisa Snowdon has opened up about her experience in an abusive relationship, during a recent interview on the 'She Loves Herself' podcast.
The TV presenter told life coach Jill Ritchie that she was trapped in a violent relationship with a man as a young model, before finally managing to escape with the help of a close friend. Now engaged to entrepreneur George Smart, Lisa has shared how she coped with the traumatic ordeal.
"I did actually do therapy and I did cognitive behavioral therapy," she revealed. "This might be a really British attitude of pushing things down and there were my Dad's words in my head saying, 'don't be so ridiculous nobody needs a therapist' so actually taking that step and being vulnerable enough to seek help, was huge for me."
More from woman&home:
• Best yoga mats for beginners, better balance, meditation, and high-impact moves • Best portable induction hobs – energy efficient, super speedy, and easy to clean
• Best eReaders for literary lovers to buy now
Lisa's ex-partner was initially very attentive toward her, but this hyper-vigilance quickly became toxic - a trajectory characteristic of domestic abuse.
"When we were first together there was lots of attention and the child in you who has craved that love for so long is so happy and it's just like love me love me love me," she recalled. "But then eventually the attention you are getting from that person turns into a black eye, and somewhere in you, you are so damaged that you believe this is still a sign of affection, this is still attention so you stay there."
Lisa found the courage to leave multiple times but was prevented from doing so on every occasion.
"He would find me, whether it be in the middle of the street, wherever, and he would drag me back with him. He wouldn't care if anybody saw," she said.
Desperate to escape the abuse once and for all, Lisa turned to a friend and pleaded with him to help. As a mutual friend of the couple, he was reluctant to intervene at first but finally agreed to assist her.
"Then this particular day, I knew he was out and I called that friend and I was like 'now!'" Despite being seen by another friend on the way out, she managed to successfully break free from her brutal circumstances that day.
Lisa did not speak about the relationship for a long time, for fear that her abuser would harm those she told.
"He actually told me that if I told anyone he would kill them as well," she said.
Therapy has since allowed Lisa to identify the reasons that led her into such a toxic relationship, but it hasn't been easy. Having repressed her memories of the experience for several years, the TV host admitted speaking to a counselor was a 'massive moment of vulnerability.'
"For so many years I did keep so guarded, being vulnerable and letting George into my life, was big."
The couple's wedding was unfortunately canceled last April, due to coronavirus restrictions. While the change-of-plans was obviously disappointing, it seems Lisa isn't too devastated - even hinting that she's not too fussed about making it official as long as she has George in her life.
"I know we haven't officially 'tied the knot' and who knows when or even if we ever will...I love you. Grow old with me. The best is yet to be!"
Emma is a news writer for woman&home and My Imperfect Life. She covers the Royal Family and the entertainment world, as well as the occasional health or lifestyle story. When she's not reporting on the British monarchy and A-list celebs, you can find her whipping up vegan treats and running the roads to cheesy '90s pop music...but not at the same time, obviously.