This is apparently the age when you officially turn into your mother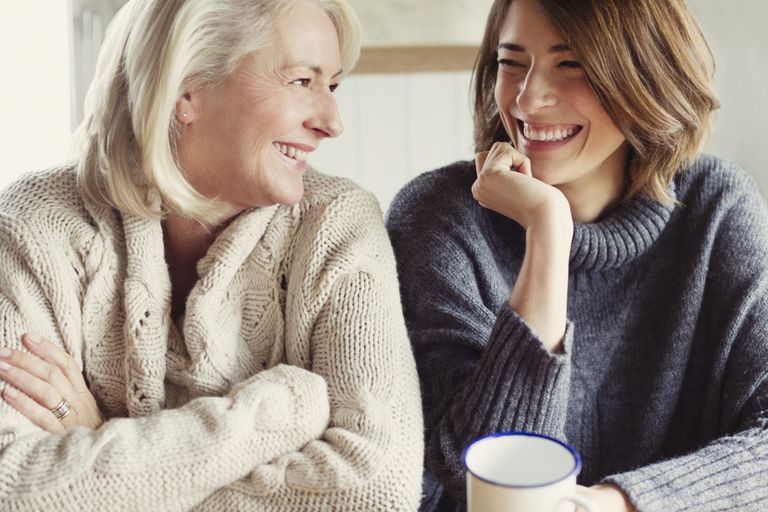 By Amy Hunt
It's an age old adage that eventually, we all find ourselves turning into our parents.
Whether we find ourselves echoing our mum's opinions, dressing similarly to their normal style, or recognising yourself saying something you'd normally hear them say, it's a safe bet that it'll happen to all of us at some point.
But apparently, an actual age has been specified by researchers at Harley Street, as the one we can officially expect to turn into our mums.
MORE:James Martin admits that his weight is a big issue for his mum & and explains why he'll never go vegan
According to them, it is at the age of 33 that we turn into our mothers, with the study reporting that we begin to watch similar programmes and even use identical facial expressions by then. And, it's the age at which we may start to take up similar hobbies too.
52% of the study's participants said they reckoned they'd 'turned into' their mothers between the ages of 30 and 35.
However, it seems that this isn't the case for everyone.
Of the 2000 people asked, 26% said they didn't notice the change until their late 30s, while a much smaller 7% said it wasn't until they were over the age of 50.
And a further 5% said they noticed the transformation happening much earlier, in their 20s.
For men, it is a bit later, at 34, that they found themselves turning into their fathers, with many confessing that they felt it most when they became fathers themselves.
Dr Julian De Silva, who conducted the research, shared his opinion that it is a great privilege to find yourselves turning into your parents.
He said, 'We all turn into our parents at some point in our lives – and that is something to be celebrated. They are the most wonderful people in the world.'
"Becoming parents is the main trigger and lifestyle factors are also important."
When did you notice yourself turning into your parents? Or are you still very different?