What it's really like to launch a gift hamper business—three entrepreneurs share their stories
Meet three entrepreneurial women whose gorgeous gift hampers would make for the perfect present this Christmas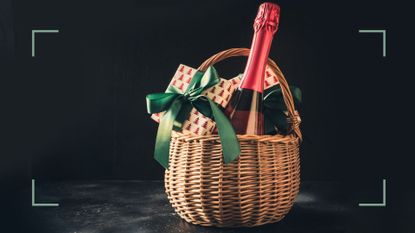 (Image credit: Getty Images)
We explored how three fabulous entrepreneurs have tapped into the trend for home-delivery services with a gift hamper business—selling everything from delicious rum to home-baked goods, and even guided meditations.
We all know that the best Christmas hampers make for excellent festive gifts for our loved ones, but how would you go about starting a gift hamper business? And what does it take to move it all the way from an idea, to a business that is actually making money? Well, these women below have done just that—and achieved turnovers of up to £200,000 in the process.
And if you're interested in how other companies came to be, why not take a look at our guides on how to start a beauty business, or how to start a food business too?
How to start a gift hamper business
---
To delve deep into the realities of starting a business, we asked these entrepreneurs everything about the processes behind their success—including how they came up with the idea, their start-up decisions and costs, and the moment they knew that they were on track with their plans. They also reflected on the ways in which they adapted their business model during the pandemic—and how things stand now.
Étän rum owner Dr Laura Czech and her four sisters
Dr. Laura Czech, 40, lives in Hitchin, Hertfordshire, with her husband, Alex, also a doctor, and their two children, Zach, 12, and Sophie, 10. She started the business Étän rum—selling bespoke rum-based gift hampers—in August 2020 with her four sisters; Briget, 36, Noella, 35, Caroline, 32, and Kareen, 30.
---
THE IDEA
My parents threw great parties when my four sisters and I were growing up, which inspired a love of a great time with family, friends, and a good drink in hand.
WHAT HAPPENED NEXT
During one of our regular get-togethers, my sisters and I started talking about creating a rum brand that reflects us as women and celebrates our Cameroonian heritage.
We did lots of googling, attended expos on making spirits, and did an eight-hour business course. We then approached a craft distillery company who turned our vision into reality. It's called Étän because that means five in our parents' Cameroonian dialect of Mungaka.
I'm an NHS doctor in my other life, and working on Étän with my sisters has allowed me to be creative, which has helped me cope with the demands of being a medic.
Business Breakdown
Start-up costs: £16,870
Comprising...
- Recipe development £4,320 Rum sampling £2,100
- Brand proposition £1,200
- Logo design £120
- Trademarking £1,800
- Package sampling £600
- Website creation £1,100
- Project management £1,400
- Insurance £700
- Licensing £400
- Market research £3,000
- Business card design £130
Turnover: £25,274
Website: etanrum.co.uk
BREAKTHROUGH MOMENT
When our rum featured on Channel 4's Sunday Brunch on 6 December 2020, one of the Sunday Brunch panelists described it as 'terrifyingly delicious', and within five minutes of being on the show, we received 250 orders on our website. A few hours later, the website crashed. This was a bittersweet moment, but it was back up and running within 12 hours.
We had sold 250 rum bottles in three months before appearing on Sunday Brunch, but after the show we sold 450 in less than a month. The opportunity to appear on the show came through Ian Burrell, the UK's rum ambassador. I followed him on Instagram and sent him a bottle of Étän to get his honest opinion on it. I didn't know he was the spirits man on Sunday Brunch until he asked me if I would like Étän to feature on the show—months after I sent the sample.
STEEPEST LEARNING CURVE
Choosing a company to produce the rum for us. The first company we worked with produced 100 bottles that didn't taste right. They got it right the next time, then got it wrong again—all around the time we were trying to fulfil the orders from Sunday Brunch.
After parting ways with the company last December, we found an absolutely brilliant one that produces Étän perfectly!
WHERE WE ARE NOW
We've had pop-up stalls at the John Lewis branches in Welwyn, Hertfordshire, and Westfield, Stratford, and we plan to do more.
This opportunity, which came through the Great British Exchange, has helped us make brilliant sales, and our dream now would be to stock our product in supermarkets such as Waitrose (part of John Lewis) and all other major supermarkets.
As well as the gift hampers, also sell our 700ml and 50ml bottles of Étän rum on etanrum.co.uk, and have been creating our Christmas hampers featuring Étän, champagne, spirits and liquors, which can be mixed to create beautifully festive cocktails.
Charming Bakery owner Julia Goldfinch
Fine artist Julia Goldfinch, 46, lives near Tonbridge, Kent, with her husband Daron, 52, and two children, aged 14 and 11. She owns and runs a cafe with her husband, as well as Charming Bakery, which sells hampers for cake lovers and boxes of brownies.
---
THE IDEA
Since December 2011, I have run the Finch House Cafe with my husband, and we have a team of bakers to make cakes and pastries. Customers regularly asked if they could buy brownies wrapped up as gifts for friends and family and, in October 2019, the idea to post beautifully packaged brownies and cakes nationwide was born.
Business Breakdown
Start-up costs: £75,000, from profits for sales through Brownies by Finch, plus a bank loan
Comprising...
- Design costs for website and packaging £30,000
- Stock £15,000
- Fitting out the kitchens and workspace to fulfil more orders £30,000
Turnover: £200,000
Website: charmingbakery.co.uk
WHAT HAPPENED NEXT
We funded the new venture, which we initially named Brownies by Finch, through a combination of cafe profits and a bank loan. We set up a simple website to take orders and send them directly to the bakers for fulfillment.
Before lockdown, we received 25-30 orders a week, but during lockdown we regularly received 500-600 a week, as many of our customers sent our brownies and hampers to loved ones they couldn't see, and companies sent brownies and hampers to their staff. All our hampers include free greetings cards and most of our orders were sent with messages of thanks or reassurance.
We renamed the business Charming Bakery in April 2021, when we found out that charm is a collective noun for the birds we share our name with, goldfinches. We also developed an eCommerce website to manage orders and promote the range. I took inspiration from goldfinches' migratory paths and started sketching the different animals they encounter on the way, such as the North African cheetah and the European red fox. I also started sketching our dalmatian, Mabel. These illustrations feature on our packaging, our mugs and cake tins, and customers can choose their favorite when ordering.
BREAKTHROUGH MOMENT
Last Christmas, the business went up a notch, as we received a high volume of orders from customers looking to send presents to friends and family, but also several large orders from corporates, who wanted to send a gift hamper to clients and staff.
STEEPEST LEARNING CURVE
The number of orders increased so rapidly during lockdown that we had to adapt and expand our production and dispatch operations within a matter of days.
WHERE WE ARE NOW
We're receiving 150-250 orders a week and have introduced mini hampers to our range. The new hampers, starting from £21, include either a loaf cake or a box of brownies and a fine bone china mug that features an animal illustration.
For a Christmas gift hamper, my favorite pick is our Quintessential Champagne Afternoon Tea Gift Hamper. It contains a box of 12 brownies or your choice of loaf cake, although for the season I'd recommend our fruity Christmas loaf cake, decorated with white and gold snowflakes. It will come beautifully packed with one of our fine bone china mugs, our house tea blend, and a bottle of champagne.
Aysha Bell Wellness owner Aysha Bell
Aysha Bell, 41, lives in Hackney, east London, with her 21-year-old daughter, Isabel Rose. In August 2020, she set up Aysha Bell Wellness, an online business selling meditation gift boxes, containing candles, lavender, frankincense and many other items—including downloadable meditations.
---
THE IDEA
I realized there was a demand when clients who attend my yoga classes started asking me to buy them various items I use during my sessions, such as candles and Agua De Florida water, which I hand out to each of them at the start of the session.
WHAT HAPPENED NEXT
I created a sanctuary meditation box, containing one of the best candles, bath salts, a natural anti-anxiety tea, Agua De Florida and a few other products that boost wellness.
I felt inspired by the positive responses I was receiving from people who had received meditation boxes and so I decided to start the work I had intended to do when I left my part-time front-of-house role at a membership club in London back in February 2020. My intention was to open a space in Hackney for events, and yoga and healing. I now share this space with UDAV, a charity that works with people who have brain injuries.
Business Breakdown
Start-up costs: £7,500
Comprising...
- Buying the website domain, the monthly payment of my website, which I built myself, and the cost of photographing products.
Turnover: £25,000
Website: ayshabell.com
BREAKTHROUGH MOMENT
My breakthrough moment feels like it should have been receiving lots of orders over Christmas, but it was all the emails and letters I received from people thanking me for the recorded meditations and helping them set a retreat-like feel in their homes. One that really stood out was from a young man who wanted to buy one of my boxes for his mum as she had been suffering from depression.
After buying a meditation box, he emailed me to say his mum had started listening to the guided meditation and it had helped her. The email made me cry with pride, joy and genuine satisfaction.
STEEPEST LEARNING CURVE
I have really had to learn to budget, and triple-check all spellings on anything printed, as this has tripped me up a few times.
WHERE I AM NOW
Currently, my business feels seasonal—my peak time was November, December, January and February, and so now I'm in the process of setting up a subscription box with a different candle and guided meditation each month. I listen to a lot of guided meditations myself and find that listening to the same guided meditation over and over again, before going to bed or for 10 minutes in the morning, does wonders for me.
A guided meditation with customers will start off with a breathing exercise, followed by movement in the body, and then I'll encourage them to lie down and, while creating sounds using my gongs and bowls, I'll read poetry and nice affirmations such as—I am my own best friend, I will love me first, I will speak on my behalf, I have everything I need within me.
Sign up to our free daily email for the latest royal and entertainment news, interesting opinion, expert advice on styling and beauty trends, and no-nonsense guides to the health and wellness questions you want answered.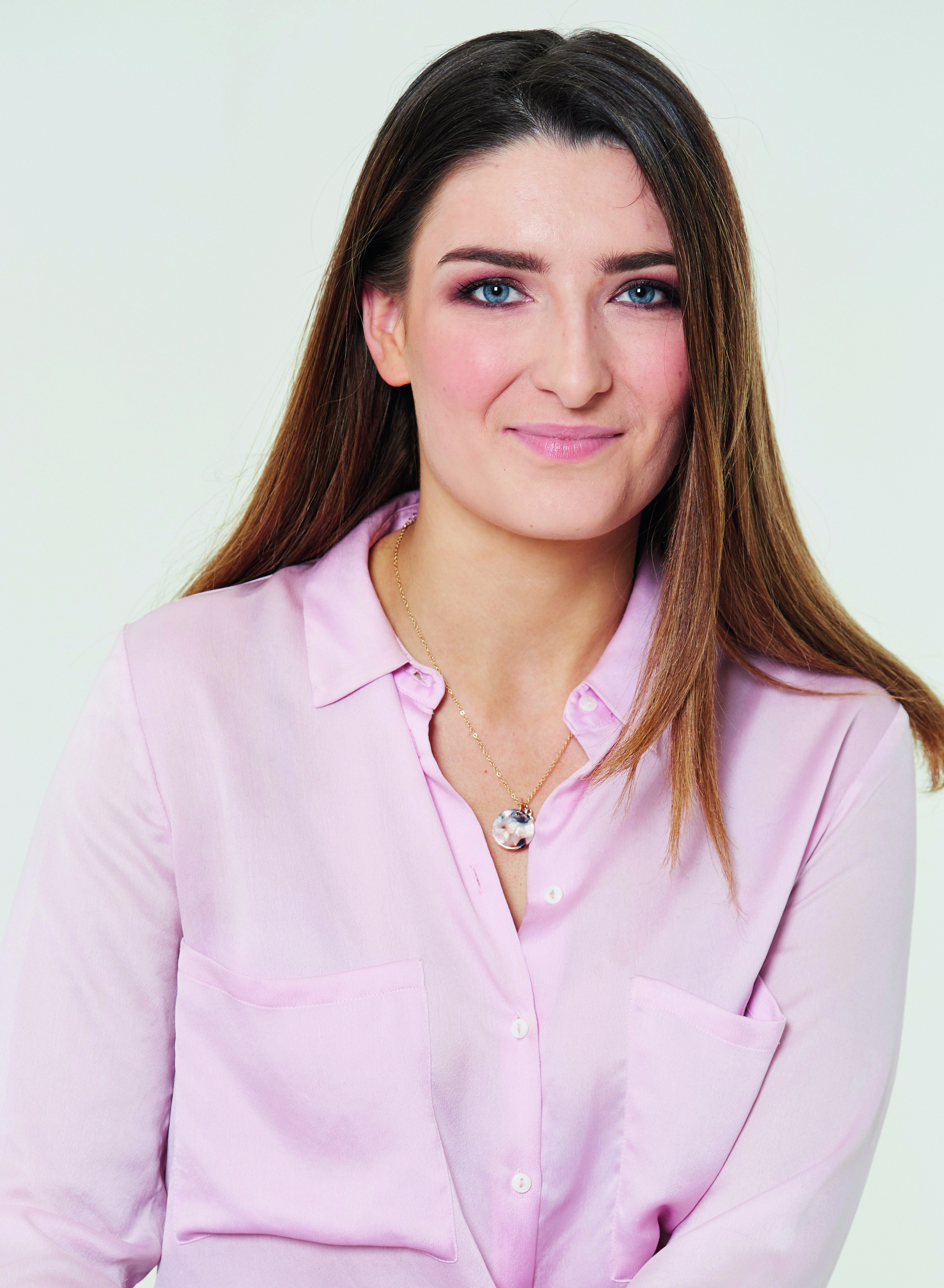 Helena is the Travel Editor for Woman & Home, Woman's Weekly, Woman, Woman's Own and Chat. As a journalist with 8 years' experience, she has also worked for titles including Stylist, The Evening Standard and Heat.

She is a keen traveller who loves nothing more than exploring a new country. Her dream trip is a safari. A fierce animal lover, she dreams of seeing some of the big five out in the wild. Her wish-list also includes India – to explore her husband's heritage more – as well as exploring more of America's stunning national parks.