CROWN Act 2022—everything you should know about the hair discrimination law
The House of Representatives just passed the CROWN Act to stop discrimination based on hair texture and style—but will the Senate approve it next?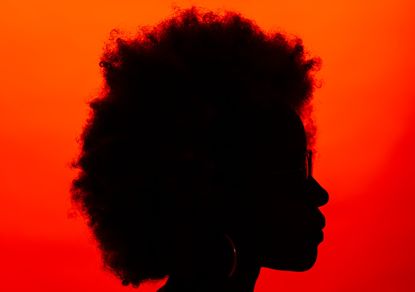 (Image credit: Getty Images)
The House of Representatives just passed the CROWN Act (Creating a Respectful and Open World for Natural Hair), a bill that would effectively ban race-based hair discrimination at work, throughout public accommodations, and within federal programs. To turn into law, the act would have to pass the Senate as well. President Joe Biden has expressed his support already.
The CROWN Act would prohibit discrimination based on both hair texture and style. Examples include cornrows, braided hairstyles, curled hair, and more.
"There are folks in this society who think because your hair is kinky, it is braided, it is in knots or it is not straightened blonde and light brown, that you somehow are not worthy of access," Democratic representative Bonnie Watson Coleman, the lead sponsor of the bill, said during debate on the House floor. "Well, that's discrimination."
The measure mostly passed along party lines, with 14 Republicans joining all 221 Democrats in support of it. Those opposed to the legislation have called it unnecessary and a distraction. "This is what Democrats are focused on," said representative Jim Jordan of Ohio. "Fourteen months of chaos and we're doing a bill on hair."
The push behind the effort isn't warrantless, as proven by a 2019 study by Dove that supporters have been pointing to for some time. According to the survey's results, one in five Black women who work in an office or sales setting have said they've had to alter their natural hair.
CROWN advocates have also been arguing for the importance of the bill based on current civil right laws which, according to federal judges, do not cover hair-based discrimination. As a result, federal judges have been dismissing cases brought to them.
---
A number of states have already passed their own versions of CROWN Acts, including California, Colorado, Connecticut, Delaware, Illinois, Maryland, Massachusetts, Nebraska, New Jersey, New Mexico, New York, Virginia and Washington.
"As a Black woman who loves my braids, I know what it's like to feel isolated because of how I wear my hair," Democratic representative Cori Bush of Missouri said on the floor of the House before the vote. "This is the last time we say no more to Black people being demeaned and discriminated against for the same hairstyles that corporations profit from. No more to Black people being made to feel like we have cut our locks just to get a job. This is the last time we say no more to Black people being made to feel like we have to straighten our hair to be deemed professional."
As exciting as the development sounds, this isn't the first time that the House of Representatives has considered the legislation. Last month, the measure failed to pass the House. Although fifteen Republicans joined Democrats in supporting it, the group did not reach the required two-thirds threshold to pass it.
"I applaud House Republicans and Democrats joining together today and passing legislation that will allow individuals, especially within the Black community, to wear their hair proudly without fear or prejudice," Democratic senator Cory Booker of New Jersey, who first introduced the Senate version of the CROWN Act back in 2019, said in an official statement. "In this country, implicit and explicit biases against natural hair are deeply ingrained in workplace norms and society at large and continue the legacy of dehumanizing Black people. No one should be harassed, punished, or fired for their natural hairstyles that are true to themselves and their cultural heritage. Fairness and equality should not be partisan issues, and I urge my colleagues in the Senate to support this important bill."
Anna Rahmanan is a New York-based writer and editor who covers culture, entertainment, food, fashion and travel news. Anna's words have appeared on Time Out New York, the Huffington Post, Fortune, Forbes, Us Weekly, Bon Appetit and Brooklyn Magazine, among other outlets.