Literary icon Sebastian Faulks explains why Birdsong is now more relevant than ever—plus what inspired his new novel
Bestselling author Sebastian Faulks argues history has a funny way of repeating itself in new novel Snow Country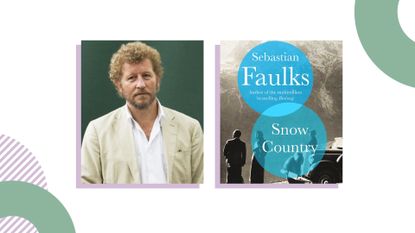 (Image credit: Getty Images)
Each month we bring you the author of the book everybody is talking about, not only to inspire our guide of the best books of 2021, but also to pick writers' brains on what's on their own reading list.
---
One of the UK's finest writers, Sebastian Faulks CBE is perhaps best-known for Birdsong, a modern classic. Birdsong is not only a bestseller—selling two million copies in the UK and three million copies worldwide—but is also an important part of the literary canon, taught in syllabuses across the UK. It goes without saying that a new release from the author will be much anticipated.
In his latest book, Snow Country, we journey to Austria, where Anton, a young journalist, and Lena, born with nothing but a strength of character, fatefully cross paths at a sanatorium. Fans of Sebastian Faulks will recognize the setting from his much-loved book Human Traces, giving Snow Country's world a sense of familiarity for fans of Fawkes' work. Which makes sense, as Fawkes himself explains, "One of the big themes of this book is of doubles, a feeling you may have lived before." If the initial reviews are anything to go by, it's likely to be one of the best historical fiction books of the year, if not the decade.
We quizzed the legendary Sebastian Fawkes on the inspiration behind Snow Country, how he goes about portraying women, and how history has a funny way of repeating itself—plus what his own personal book recommendations are. Sebastian, over to you...
I'd stayed there quite a few times with a friend. There was something about the houses and the countryside that intrigued me. That married into a long interest I'd had in psychology. The late 19th century saw a lot of advances in how to treat psychoanalysis. The two things came together. Most of the book takes place in 1933—when there are echoes of the past and a foreboding about the future. There was a civil war at the beginning of 1934 in Austria that's not well-known, and it's interesting to introduce people to things they don't know about.
These are interesting ways of looking at Anton's character. Going to Panama at that time was a big deal and he feels very separated from his lover, Delphine. One of the big themes of this book is doubles, a feeling you may have lived before. All my books are about the private passions and lives of individuals, and how we interact with public events.
I have an interest in clinical psychology and what makes human beings the way they are. I came to consciousness in the '60s, in the middle of a Cold War, when we were all about to blow each other up, and the grown-ups kept saying, 'It's all OK, go and play football, and we'll go to the beach this afternoon.'
The other half of my books are really about who and what we are. I think it stems from Birdsong—wondering what kind of creatures stand in narrow ditches killing millions. No other creature on earth has done that.
Things seem familiar, or there's a harmony with things that have happened before. There will not be another Adolf Hitler, another Nazi party, a holocaust, or a European war like the first one, but there will be events that seem familiar.
Everyone keeps talking about how unprecedented the coronavirus pandemic is, but there have been endless numbers of worldwide viruses and plagues. In Birdsong, which I wrote in 1992, the main character dies of Spanish flu. If you know about these things, then the events of today do not seem quite so surprising.
I read in a medical book about a lady who could only be happy when she was pregnant and was also a heavy drinker. I wondered what that might be like for her children, and hence Lena was born. I didn't want her to be a victim because of her mother, though. I wanted her to have a sense of purpose and vigour in life.
It has a symbolic existence in Human Traces. The two psychiatrists wanted to build a place of pure enlightenment where all of the suffering will be understood. This is a bit ambitious, but they shouldn't be mocked for it, for in failure you've moved things along a bit.
The most important thing is how old, rich, happy, ill, or frightened they are, or what circumstances they're in. Are they falling out of a plane in a parachute or boiling an egg? That's what determines how they behave. But of course, I do think, 'Have I made my character do something that no woman would do, or that no man would do?
My father was a soldier and my mother was in the women's air force. You tried not to make a big deal out of your own feelings. In the '60s, when I grew up, it was about getting to know yourself and honoring your emotions. I guess I absorbed some of that. I always liked books that moved me. One of the first grown-up books I read was David Copperfield. I read the last page and sobbed. I don't want to write emotionally manipulative books, but it's important for the writer and reader to connect.
Whether you're going through your inbox, picking your kids up from school or dealing with the bank, there's a lower level of your life that sometimes feels disconnected. It's quite hard to suddenly talk to your friends and say, 'Right, I really want to talk about my life and my feelings in a very emotional way.' It's much easier to understand people through reading a novel.
There's no sense of 'let's not talk about that any more.' I was only going to write that book once. I was 39, and I made a few decisions in writing it that were quite risky, but they came off. It's quite an operatic book and the volume is turned up to 11 on everything. It was physically quite demanding because the emotions in it are so strong. I feel grateful I got away with it.
I go through until about 2pm and then have another go between 5-7pm. I would hope to write 1,200 words a day. I don't really have bad days as I don't start a book until I'm pretty sure where it's going.
---
---
Sebastian Faulks's top three books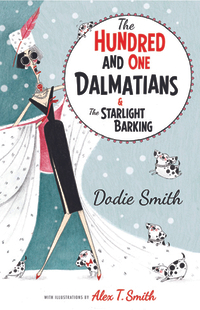 The Hundred and One Dalmations by Dodie Smith
When I was growing up my parents had a dalmatian, and I must
have read this book 10 times. I didn't really like people very much, but I loved dogs. It's also a very sweet, sad, touching, and ultimately happy story.
Read it because... It's a perfect children's book.
A line we loved: Like many other much-loved humans, they believed that they owned their dogs, instead of realizing that their dogs owned them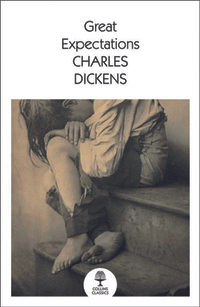 Great Expectations, Charles Dickens
The way the very dramatic life story of one individual reveals the whole of society, and the way it works is very clever.
Read it because... It is Dickens at his best—a gripping plot and characters that will stay with you forever.
A line we love: Pause you who read this, and think for a moment of the long chain of iron or gold, of thorns or flowers, that would never have bound you, but for the formation of the first link on one memorable day.
---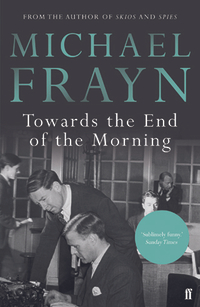 Towards the End of the Morning, Michael Frayn
This comic novel, set at an obscure national newspaper in the 1960s
Fleet Street, sees a journalist's dream of fame and gentlemanly
life realized.
Read it because... It made me laugh so much I fell out of bed.
A line we love: It didn't matter if you made a fool of yourself in front of strangers – he saw that now. It probably didn't matter much if you did it in front of your friends. The shameful thing was doing it in front of strangers, and being seen by your friends in the process.
Sign up to our free daily email for the latest royal and entertainment news, interesting opinion, expert advice on styling and beauty trends, and no-nonsense guides to the health and wellness questions you want answered.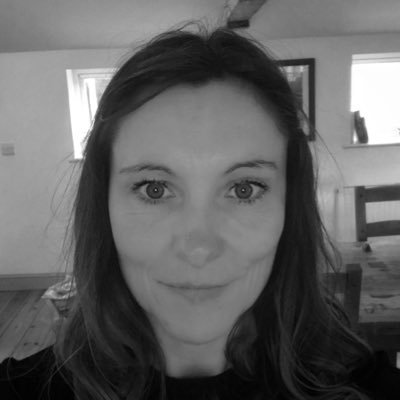 Books Editor - Woman&Home
It's safe to say, woman&home's Books Editor, Zoe West has read a LOT of books.
As an avid young bookworm obsessed with the adventures of The Magic Faraway Tree and the misadventures of red-haired orphan, Anne Shirley, Zoe never lost her love of reading - and the fact she now gets to do it as her job is a constant source of wonderment for her.
When Zoe isn't reading she is interviewing authors, hosting live events where she gets all the gossip, and seeking out exciting new writers she can't wait to tell her readers about.