Karin Slaughter reveals the secrets behind her best-selling books and her writing success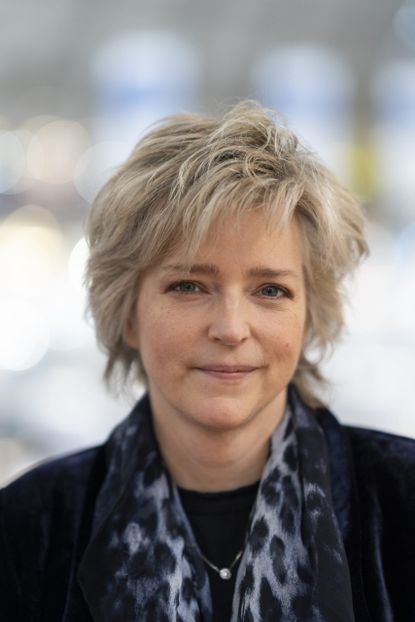 (Image credit: Getty)
With her work published in 37 languages, and sales of over 35 million copies, Karin Slaughter is one of the world's most popular crime writers.
Among Karin Slaughter's twenty novels, are the Grant County and Will Trent series, as well as instant bestsellers such as Pretty Girls and The Good Daughter. Many of her novels have been debated book club book choices up and down the country.
Her most recent release is the The Silent Wife, and later this year, Netflix will be airing its adaptation of her 2018 thriller, Pieces of Her.
Here, Karin Slaughter reveals some of the challenges she faces as a writer.
Your novels are so successful, and you obviously have a loyal fan base. Is it daunting every time you come to write something new?
I'm so grateful for my readers, but I never think about them when it's time to write. I have to isolate myself and have it be just me and the story I want to tell, which I think is why I still feel excited about every project I start.
How do you decide how much your protagonist, and therefore the reader, will know at each point in your story?
It's a very organic decision I'm not quite sure I consciously make. Whatever feels right to the beats of the story ends up on the page.
With so much police procedural information in your books, how do you go about researching this?
I've had a handful of officers that I've talked to over the years. They've offered me their perspectives – good and bad – so that I can figure out a way to put them on the page.
You are well known for your pacing and stunning twists. Do you plan your narrative meticulously or does it come to you as you write?
It's a little of both. I don't do a formal ABC plot, but I have an idea of what's happening and where the big beats are. The main thing is, I always have to be sure of who the bad person is before I start writing. I want to play fair with my readers so the ending makes sense.
What's the most challenging thing about writing a crime novel, or even a novel?
Sitting down and doing it is actually the hardest part. It's likely everyone on earth has at least one good idea for a book. That's the easy part. Figuring out how to express the idea through character and plot is the work.
You don't shy away from disturbing scenes and gore, and it's very clear that serves a purpose. Did you make a conscious decision early on to write in this way?
I absolutely did, and I think it's an important one. Not talking about these crimes only helps the perpetrator. I want to be honest and unflinching about the bad things that happen to open up a greater conversation about why we as a society are not doing more to stop them.
Especially with crimes against women, there are so many value judgments that are made. The process of investigation can often be worse than the crime.
With Pieces Of Her being made into a Netflix series, have you ever written a novel thinking it would make a good TV series? Can you see it playing out visually?
It's always been a part of my process to 'see' all my novels playing out visually. I grew up on tons of TV and movies, so that's how I thought of writing.
How much do you bounce ideas off friends, family or your editor before handing in the final draft?
I never, ever, do this. I keep it all secret until the book is printed in the galley. Only my editor knows what I'm up to.
Are you disciplined with your writing routine?
I think 'obsessive' is probably the diagnosis. For two weeks at a time, I throw myself into the process, barely bothering to stop and eat, until I am exhausted. I used to say I would develop better habits, but I've lately realised that what I'm doing is working, so I should stop feeling guilty.
What is the ultimate tip you'd give to aspiring writers who have an idea, but aren't sure how to put it to paper?
Stop thinking about it and start writing it.
SHOP NOW (opens in new tab) The Silent Wife by Karin Slaughter (£20, HarperCollins)
Look out for Karin Slaughter's Pieces of Her, which will air on Netflix later this year.
Karin Slaughter's books in order
The Grant County series
The Will Trent Series
Standalone Novels
Emma is a Senior Lifestyle Writer with six years of experience working in digital publishing. Her specialist areas including literature, the British Royal Family and knowing all there is to know about the latest TV shows on the BBC, ITV, Channel 4 and every streaming service out there. When she's not writing about the next unmissable show to add to your to-watch list or delving into royal protocol, you can find Emma cooking and watching yet more crime dramas.