The 'life changing' self-help book that the Duchess of York loves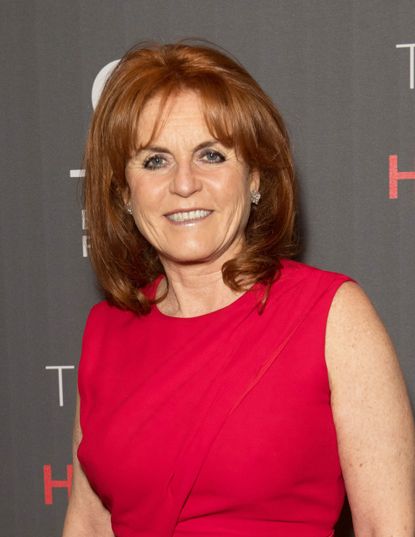 (Image credit: WireImage)
The Duchess of York's Instagram account is undoubtedly one of our favourites.
And, when she's not sharing sweet tributes to her family or singing the praises of her ex-husband Prince Andrew, Sarah Ferguson has turned her hand to book recommendations.
In a recent Instagram post, the mother of Princesses Eugenie and Beatrice revealed her love of a particular self-help book, which readers have described as 'life changing'.
Sharing a cover shot ofThe Power of Vulnerability: Teachings on Authenticity, Connection and Courage (opens in new tab), the duchess wrote, 'A good book about the truth of ourselves.'
She also tagged the book's author,Brené Brown, a writer, researcher and public speaker whose TED Talk on the same topic is one of the topfive most watched in the world, with over 33 million views.
The duchess's Instagram followers were quick to praise her choice of tome, with one commenting, 'It's one of my favourites!'
Another wrote, 'Thanks for the recommendation Sarah, her YouTube clips are wonderful too!'
MORE:Princess Eugenie confirms wedding plans have started with bridesmaid dress picture
A third posted, 'And you've achieved all these@sarahferguson15Authenticity Connection Courage xx'
Based on 12 years' research by Brown, who is a professor at the University of Houston, the book's description proclaims that 'vulnerability is not weakness at all, but is our strongest connection to our humanity and to each other.'
https://www.youtube.com/watch?v=iCvmsMzlF7o
It goes on to state that 'vulnerability is the birthplace of love, belonging, empathy, creativity, and authenticity, the experiences that bring meaning to our lives.'
Brown then promises readers 'a breakthrough course on cultivating vulnerability as a means for leaning into our full spectrum of emotions, the dark and the light.'
And, with an average review rating of 4.5 out of 5 on Amazon, it seems as though the book has resonated with plenty of readers other than Fergie.
One enthusiastic reviewer wrote, 'This is brilliant. Brene has a very engaging and lively style. I listened to this in the car on a long journey and though this sounds somewhat gushy and dramatic, it really has changed my life. Can't recommend enough.'
Another posted,'An absolute MUST read/listen for everyone. Brene Brown is wonderful in her message delivery and content/stories she tells is so powerful.'
Feeling inspired? You can downloadThe Power of Vulnerability: Teachings on Authenticity, Connection and Courage by Brené Brown as an audiobook for free on Amazon. (opens in new tab)
Stephanie is Editor of Fit&Well. She has previously worked for titles including Now, MSN and Stylist, covering all aspects of women's lifestyle including health and fitness.