'So proud': Duchess of York shares heartfelt message to Prince Andrew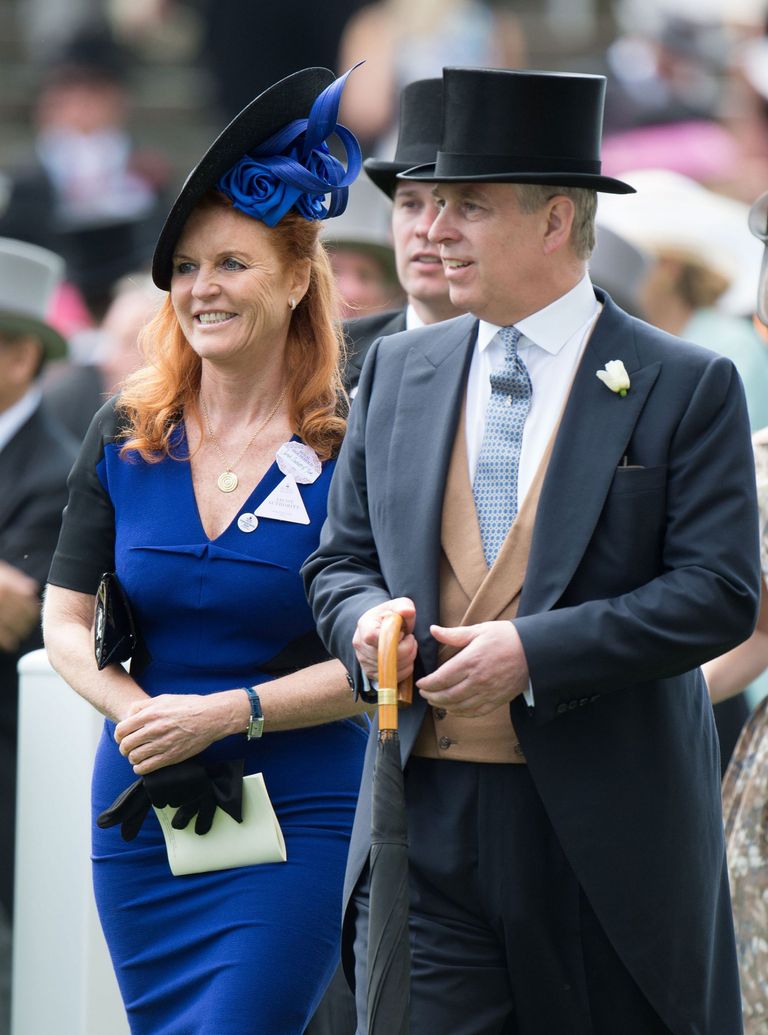 By Amy Hunt
Sarah Ferguson, Duchess of York, has delivered a sweet message of congratulations to her ex-husband Prince Andrew, as he takes on a brand new military role.
Sarah posted a heartfelt message on her official Twitter page, admitting that she was 'so proud' of her former husband, after he was made Colonel of The Grenadier Guards.
She wrote, 'So proud of the new Colonel of The Grenadier Guards @TheDukeOfYork'. Sarah shared the message alongside an official picture of the Duke, dressed in full military garb.
The Duke of York was made Colonel of The Grenadier Guards at a special ceremony at Windsor Castle on Monday. The ceremony was also attended by his mother, Queen Elizabeth II.
The Duke has taken over the prestigious royal position from his father, Prince Philip, who had held the role since 1975. The Duke of Edinburgh was unable to attend the recent ceremony, as he was reportedly feeling 'unwell'.
However, it's not the first time Sarah Ferguson has sent her ex a sweet tribute message over social media.
Just last month, the formal royal referred to Prince Andrew as 'the best looking' in a touching birthday message.
She wrote, 'Happy birthday to the best man, father, friend....Prince Andrew. Feb 19...ooh the best looking @hrhthedukeofyork #birthday'.
It's clear that the former couple - who divorced in 1996 - still enjoy a close friendship. Fergie has admitted in the past that they still see each other regularly.
In an interview with Hello! magazine, she said of their relationship now, "We're a family unit and we lead by example.
"We support each other emotionally and we support each other health wise. At least every two weeks we sit down and communicate, the four of us."
And it seems the Duchess of York still regularly attends events in support of her former husband.
Just a few weeks ago, she attended a 'Pitch @ Palace' entrepreneurs event, where Prince Andrew was a guest of honour. She wished him luck on her Instagram page, alongside a photo of the royal at the event.
She wrote, 'Good luck to @hrhthedukeofyork and all the #entrepreneurs tonight at #pitchatpalace #pitchatpalaceafrica #london @ktf_key_to_freedom'.
The Duchess of York has also sent her daughter Princess Eugenie a heartfelt message today, as she celebrates her 28th birthday.
On her social media, she shared an adorable picture of Eugenie as a young girl. She captioned the photo 'Ooh the joy you bring to all our lives. Thank you and happy birthday my darling Eugie boogie'.