Spending more time with family among the best things about getting old, study finds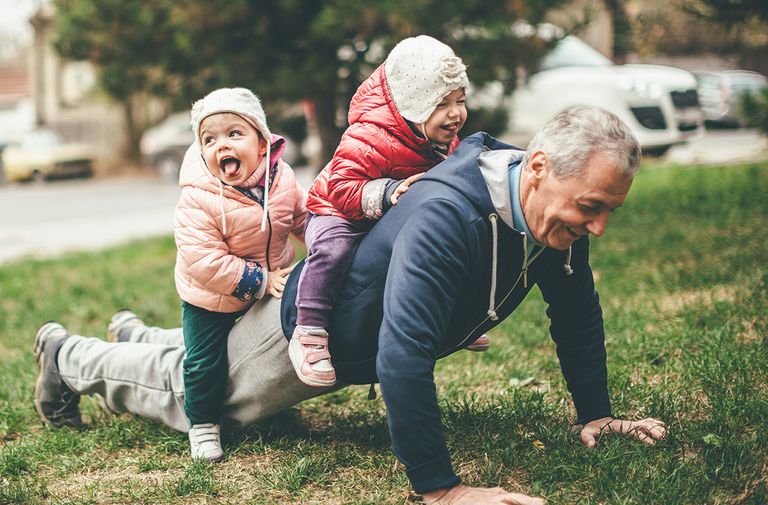 (Image credit: Getty)
Spending more time with family - and not caring what others think are among the best things about getting old, a study has found.
Research polling 1,600 UK adults aged 60 and over found looking after the grandchildren is a highlight of older age.
And it's not just watching over the youngsters, but playing games with them, teaching them news skills and reading with them are also among the top 20 things about your later years.
Retiring from work, taking up new hobbies and having more time to travel are also considered to be some of the best things about aging.
Patrick Stannah, MD of Stannah Stairlifts, which commissioned the research, said: 'Having more time for yourself is such a valuable thing once you retire.
'But what's even more exciting is being able to reconnect with your family – especially with your grandchildren.
'Our second Silver Census found over-60s look forward to spending time with their children's children, whether it's taking them on outings or reading together.
'It is heart-warming to see such strong inter-generational links blossoming around both traditional activities as well modern communications channels.'
More: The best books to read to your grandchildren are all old titles
The study also found 45 per cent of doting grandparents get to spend more time with their grandchildren now than they did with their own children when they were the same age.
And one in six even said they are emotionally closer to their grandchildren than their own children.
The study found that the top 20 things about growing older were:
Retiring
Getting more choice over how to spend your time
Having more time for travel
Having more time for family
Not caring what people think
Going on more/longer holidays
Being less stressed
Being able to live spontaneously
Taking grandchildren on outings
Looking after your grandchildren
Being able to take up new hobbies
Having more disposable income to do what you want
Teaching your grandchildren new skills
Being more knowledgeable
Reading with your grandchildren
Playing games with grandchildren e.g. Monopoly, card games
Telling stories to grandchildren about when you were a child
Buying books for grandchildren
Reading to your grandchildren at bedtime
Not feeling tied down to one place